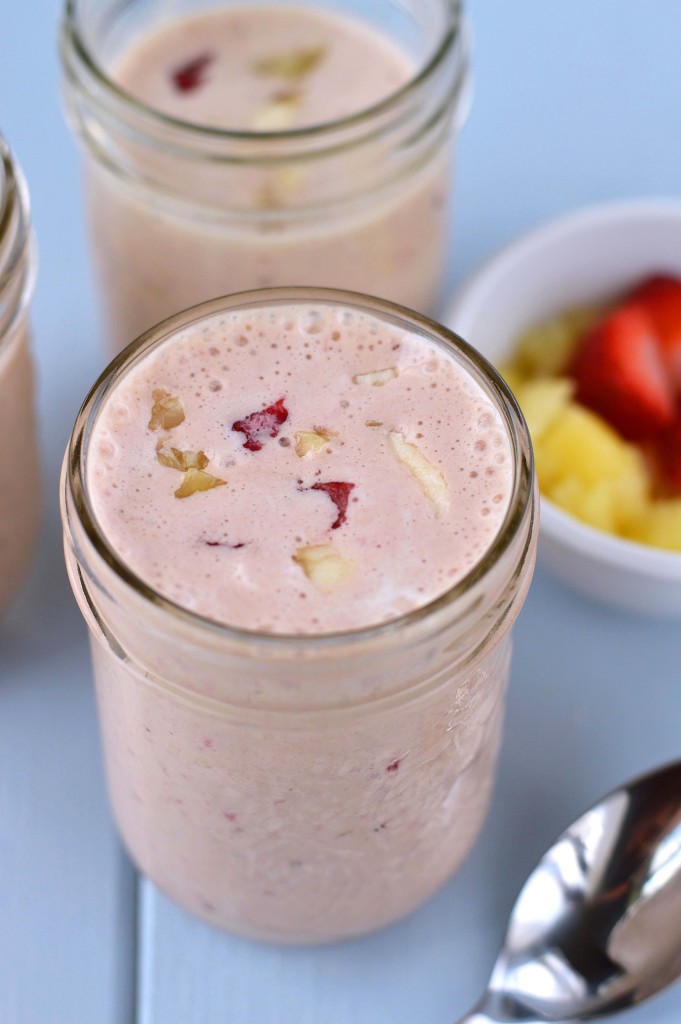 It's so hot out!
It's about this time every year I get thinking about when I was pregnant with Emily and how uncomfortable it was in the heat!  This Summer especially since she'll be turning 10.  The first double digit birthday!  I can't quite grasp the fact it's actually happening.
I fondly remember keeping our local Dairy Queen afloat that Summer too.  Funny how I thought being pregnant was a license to eat whatever I wanted, whenever I wanted it.  It took me a long time to get that blizzard weight off!
I think my only reason for not frequenting the ice cream store more regularly is my habit of putting my pajamas on two seconds after walking in the door after work.  I fear the day we ever get a drive-thru option!
This week I've been working from home with a sinus infection/chest cold.  How lovely it was spending my days inside while the weather was near 30 degrees!  Making ice cream was certainly in the cards.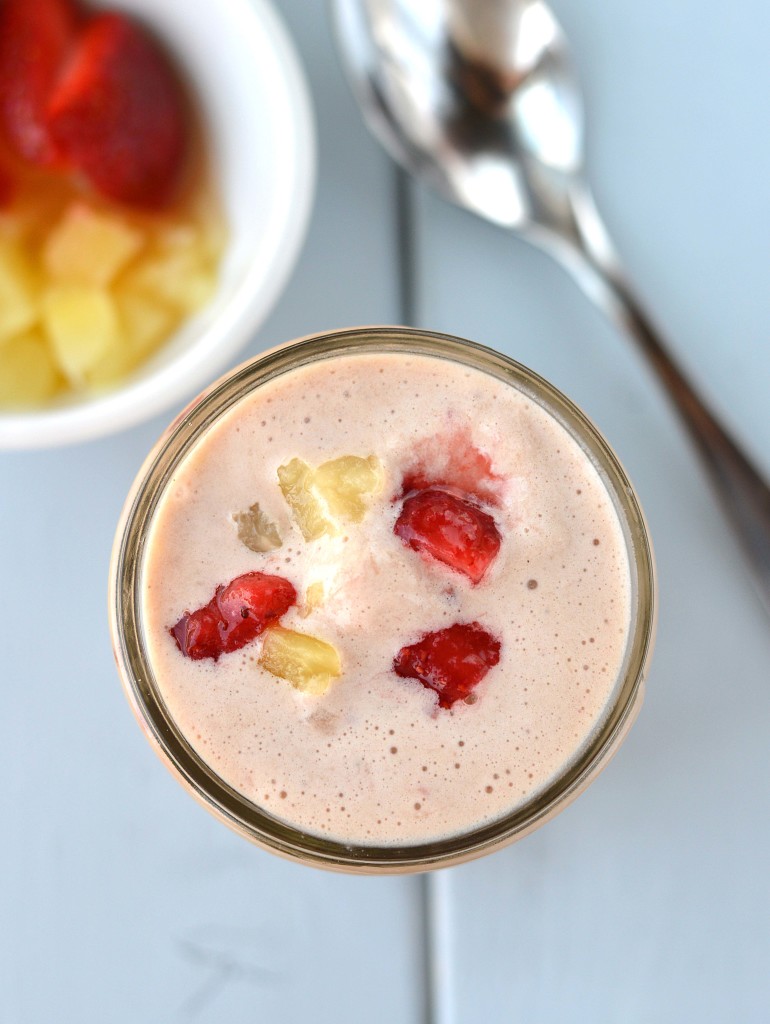 Here's my version of the DQ Banana Split Blizzard with only six easy ingredients.  Totally sick on the couch, pj pant worthy on a Friday night!  Trust me and my weight gain 10 years ago when I tell you it tastes just the same!