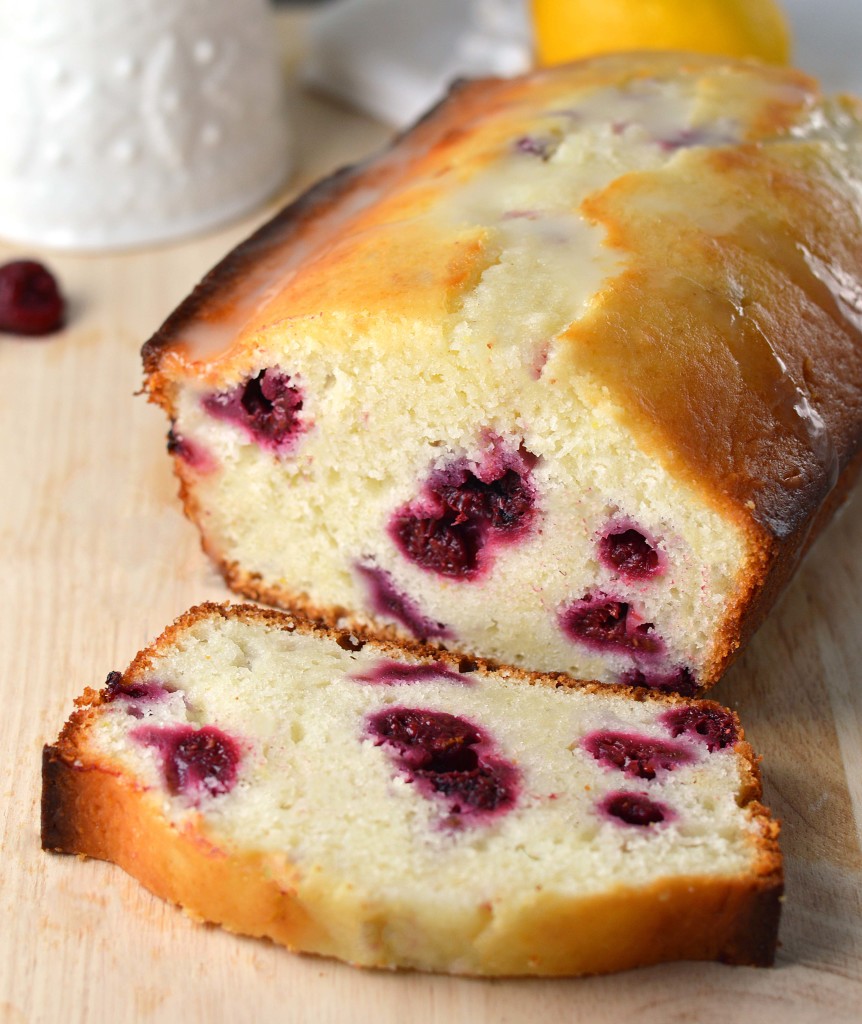 The weather outside was frightful this week!  Snow fall warnings, what!?
We're all booked in for camping next weekend.  This will never do.  ps I lost my sweet garage parking spot to the car hauler.  Not impressed with brushing five inches of snow off the vehicle in the morning.  With a brush, brush here and a swear word there…
It's not exactly patio weather out there so I'm bringing some bright sunny flavors indoors with a raspberry lemon loaf.  It's full of lemon flavor and so moist!  The burst of berries throughout really gives it a summery feel.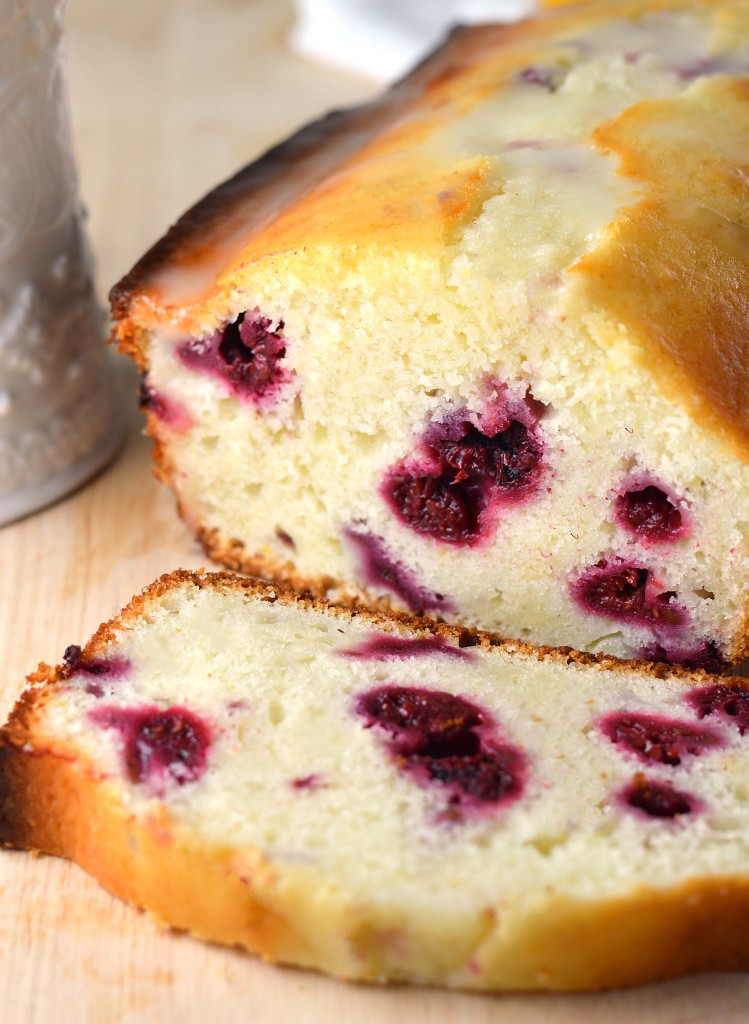 Aren't quick breads the best?  I can't remember a time when I've gone to make one and not had every single ingredient in the cupboard.  They're pretty forgiving too.  I used greek yogurt in mine but it can be substituted with normal yogurt or even sour cream.  It's easy like that!  Thanks lemon loaf for being there in my time of wintery need!