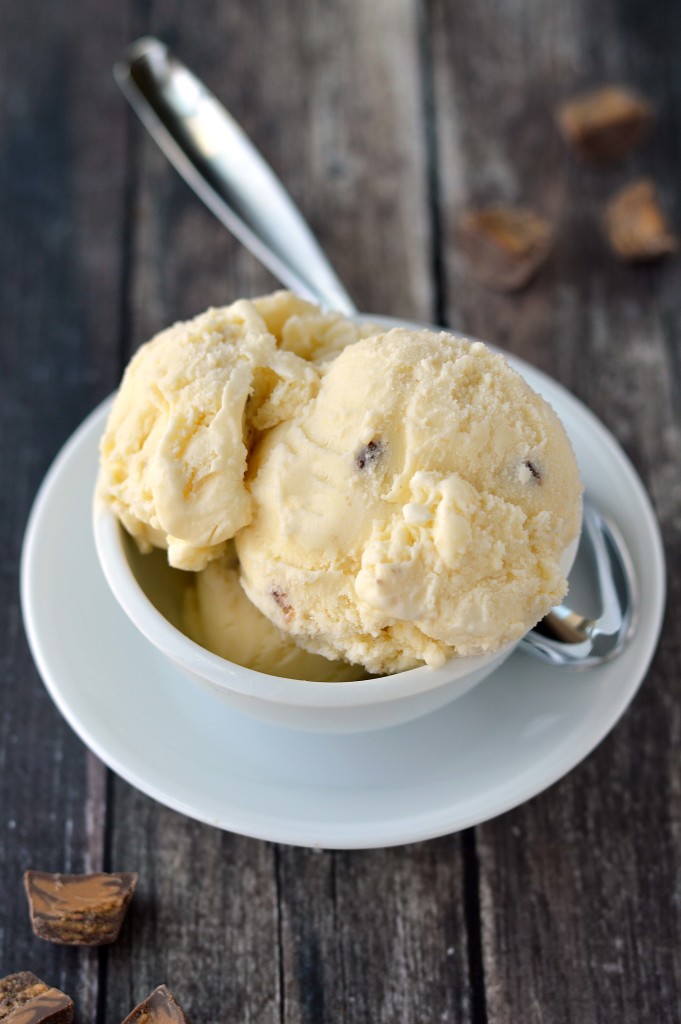 I feel I should mention right off the bat this ice cream is not the healthy food processed banana variety.  It's the full fat, satisfying ice cream needed at the end of a salad filled week.  Nothing against "nice cream"  Is that what the cool kids call it?  But I've already weighed in and it's go time!
Also worth mentioning this recipe was intended to be banana fudge ice cream but in typical small town fashion, I couldn't find any at the store.  I was super annoyed until I came across a sale on peanut butter cups.  50 cents?  Sold!  Banana chocolate-peanut butter ice cream it is!  Hissy fit avoided.  I hope every time I go to make something with chunks of fudge I'm not going to have to make a homemade batch.  I like a good short cut in the kitchen and fudge is definitely one of those items.
You're lucky you turned out peanut butter cup.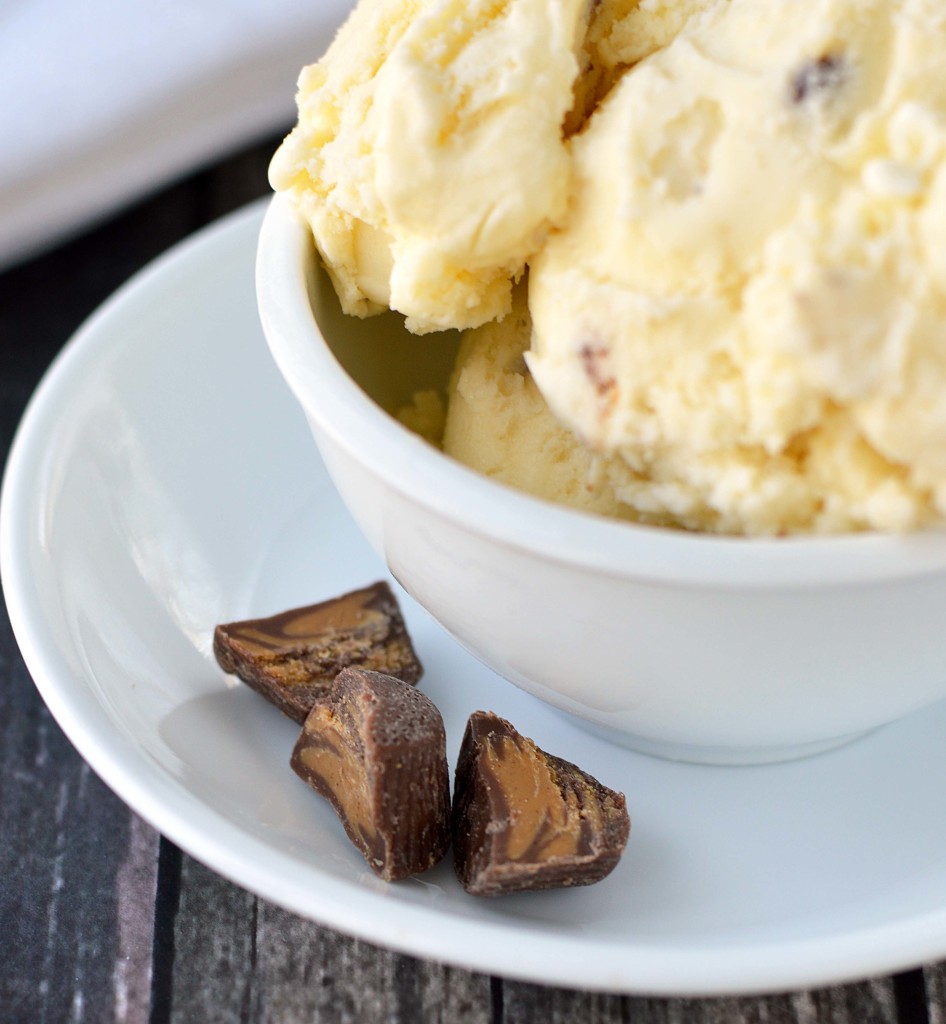 To make this ice cream you only need a handful of ingredients.  Sure it needs to freeze and that takes some time but sitting down in your best pj pants after a long week feels much more rewarding when you make something as creamy and delicious as this.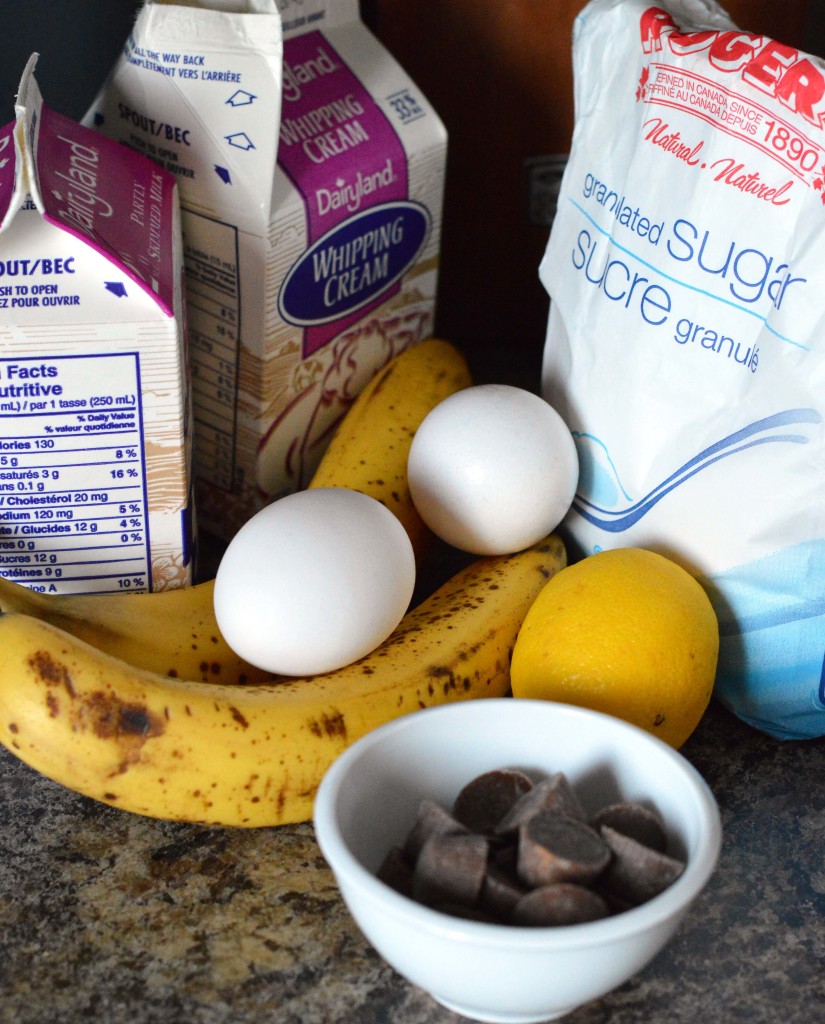 It also helps to have a good ice cream maker.  My husband bought "me" an attachment for the Kitchenaid a few years ago.  I'm loving these air quotes tonight!  It works really well and clean up is pretty easy.  Particularly when I leave it out long enough that my husband takes care of it.  Only fair though, I cook – you clean!
Here it is pictured above.  The bowl is kept in the freezer so you can make ice cream whenever you want.  Oddly enough we make way more in the Winter months.
The recipe starts out with a simple base of eggs, sugar, heavy cream and milk.  Some people don't cook the eggs but eating raw egg freaks me out a bit.  I just bring the base up to 180 degrees, strain it and chill.  It only takes 5-10 minutes in a sauce pan.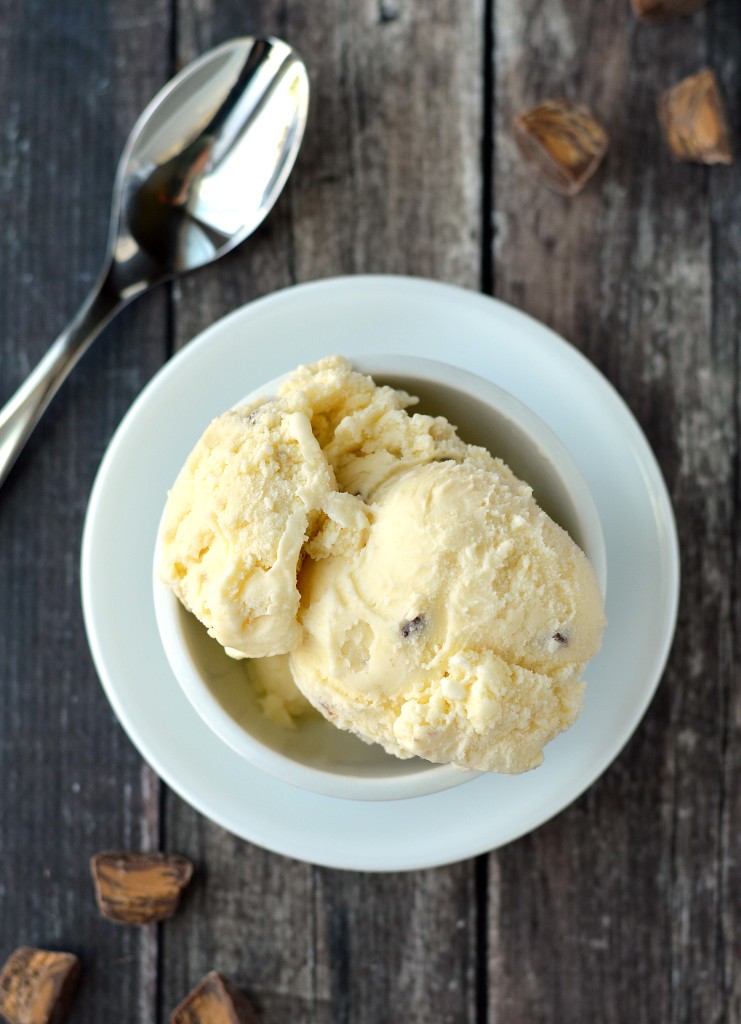 Using this base you can stir in crushed cookies, fruit, chocolate, sprinkles, whatever your little heart desires!