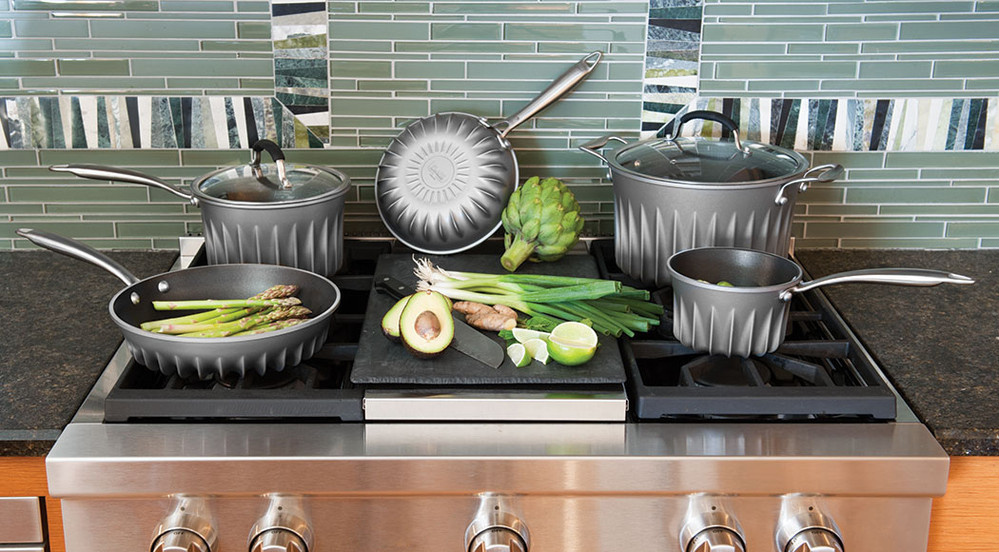 This post and giveaway is sponsored by Flare Cookware USA.  Thanks guys!  You know I love the "one for me, one for you" concept!
First off let me disclose that is not my oven up there.  Though I will be hinting big time to my husband that we need something exactly like it!
I was asked to try out the Flare Cookware and jumped at the chance after researching online.  There is a lot of proven scientific theory behind the unique finned design.  It was a real life rocket scientist that thought up the idea but when it came down to it, the time saving aspect was what drew me in.
What better way to test a new product out than to make something you prepare all the time.  For us, it's eggs.  Whether breakfast for dinner or cheesy scrambled eggs when we're rushing out the door in the morning.  I knew it would be a sure fire way to tell if I could get it done faster.
The eight inch pan I tested out did not disappoint!  It preheated faster than my usual straight walled pan.  I could tell since the cooking spray was a sizzlin'!  The omelette cooked evenly and much faster too.
The pan itself is made of cast aluminum, not cast iron so it's super light if you want to be all fancy and toss your ingredients around the pan!  The handle is made of stay-cool stainless steel which I certainly appreciate!  I can't tell you how many times I've grabbed a hot handle in a hurry.
All in all I was impressed with the Flare Cookware.  Just look at that delicious spinach and cheese omelette!  And who doesn't love saving time and using less energy in the kitchen?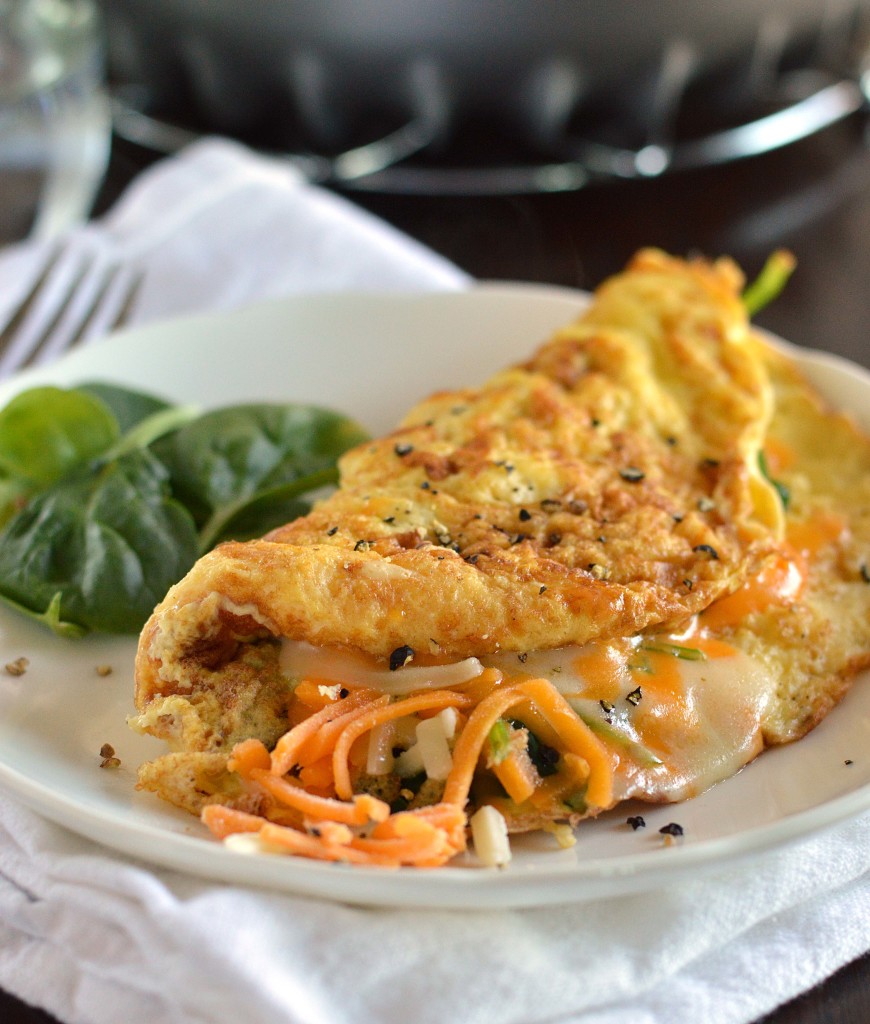 Now for the fun part.  I get to host a giveaway for the eight inch pan which will be shipped right to you!  Thanks again Flare Cookware USA!