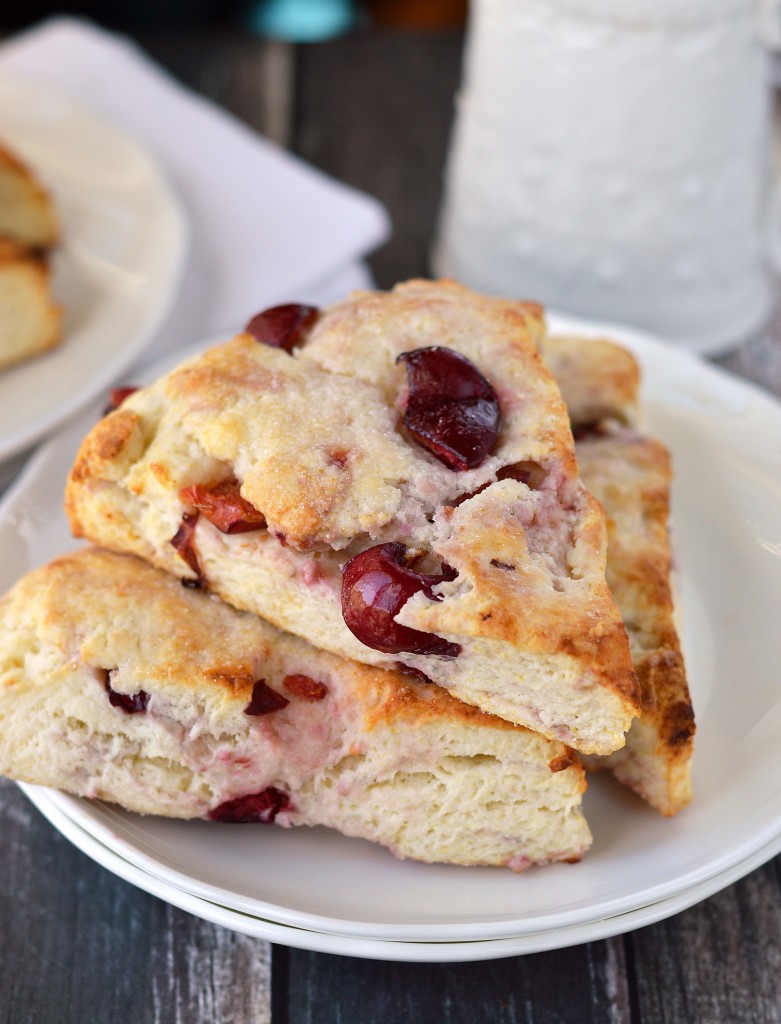 I have a confession.  I've never made or tried a scone before!  So when I was scrolling through Instagram at 11:35pm (go to sleep!!) and stumbled across a ricotta and raspberry based recipe I knew it needed to happen.  The recipe looked a little too healthy for my first ever go at them with the whole wheat flour called for, so I changed it all to good ol' fashioned white and used cherries instead of the raspberries.  I want my first experience to be the full meal deal, you know?
I went with Cherries because I spotted them in the store and immediately did the high pitched deep breath in as if to say – hello friends, been a long time!
The scones are really no different than preparing a biscuit dough, except sweeter and filled with fruit.  Well ok, they're different but similar in how they come together.  Mix the dry, cut in the butter, in with the wet and off they go.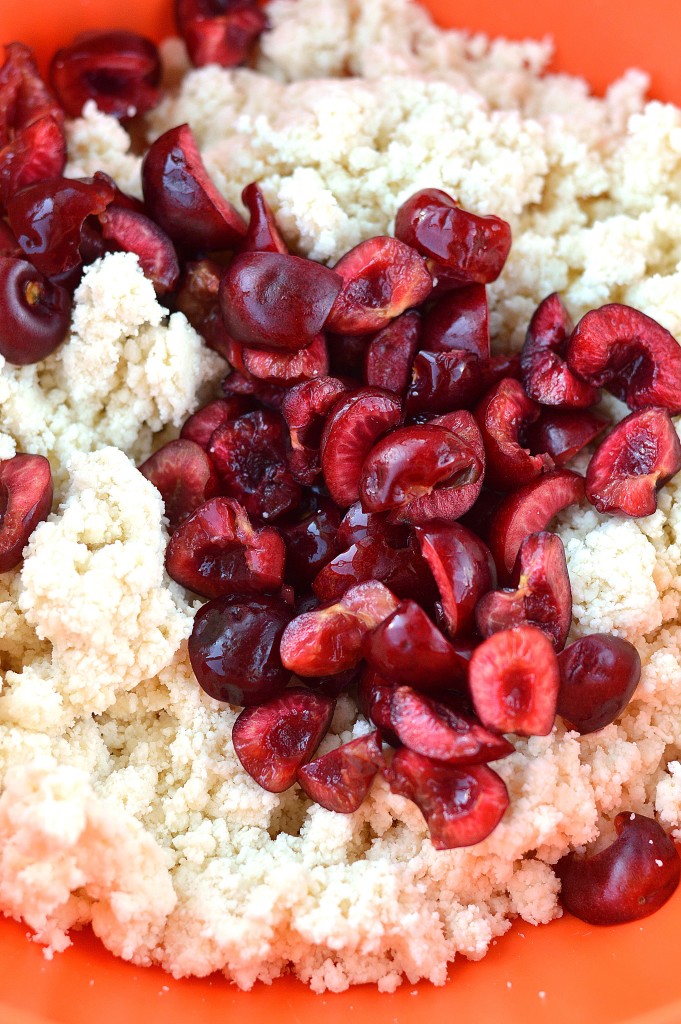 Next brunch I host will definitely include some scones.  These ones are really tender and super delicious with the fresh cherries.  I ended up brushing them with a simple glaze to get a glossy finish and dusted them with a bit of sugar for some crunch on top.
If you have any doubts about trying these scones I'll leave you with these three words.  Butter, Ricotta, Heavy Cream.