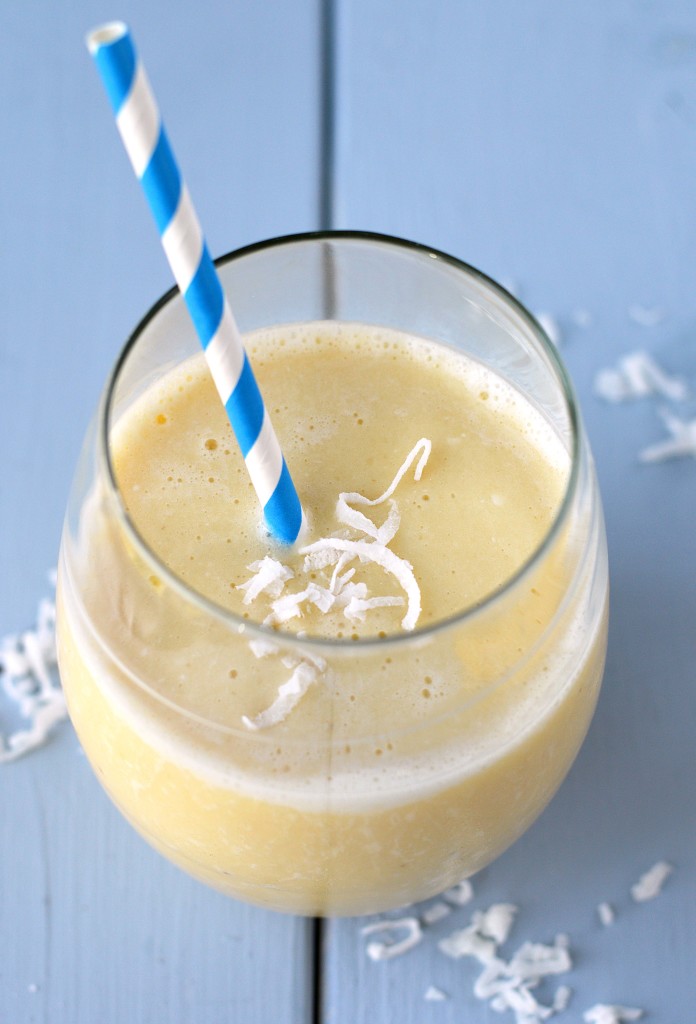 With the warm weather steadily increasing, so has my desire to blend anything and everything.  My husband prefers the green smoothies but I'm all over the fruit versions too!
I've been a blending machine lately!  Every night I prep the green smoothie for morning and usually whip a strawberry-banana smoothie up for the kids.  Emily has really started to take an interest in what goes in the blender so I'll be recruiting her full time for the morning shift.
We still can't get over how much our fruit and vegetable consumption has increased since buying the Vitamix.  It hurt my feelings when I pressed the order button – ouch it's pricey!  But after the first use I had no regrets.  I've given the blender a classy name too.  We refer to it as the pig trough.  "Those grapes are looking a little sad.  Throw 'em in!"  Slightly wrinkled strawberries, bananas that are just a little too ripe…  Also fair game.  I suppose with all the saving on food waste the price of the machine is justified.  Still, ouch!
I made this Tropical Colada smoothie for one but it's got pretty even measurements so it would be easy to double or quadruple the recipe.  Honestly I could drink a whole pitcher of this stuff myself.  It's so creamy you'd think there was ice cream in it but the banana and greek yogurt lends the texture.  Sneaky and healthy!