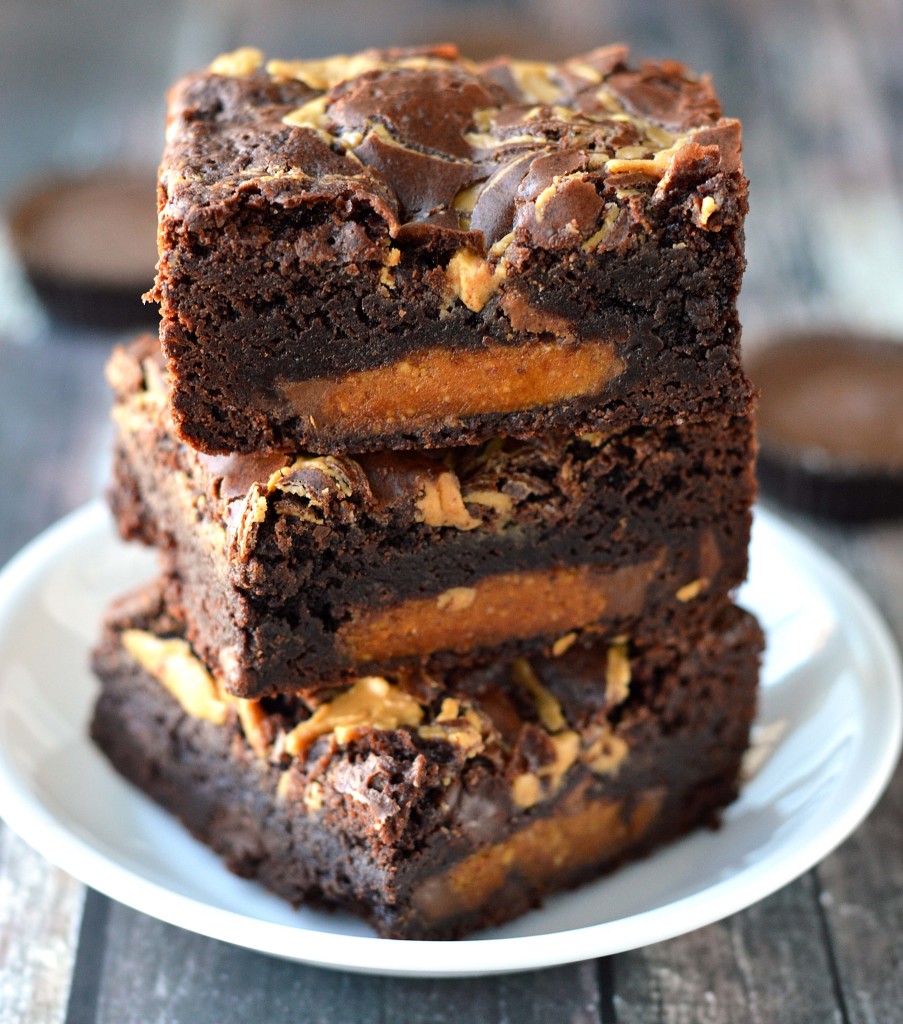 You know when you're a food blogger and then all of a sudden get sick of cooking?  Me either!!  I don't know what happened this week.  I've lost all motivation in the kitchen, not feeling too creative and I'd rather hit the drive-thru.  "Dinner's ready!"  Toss bag on table.
I'm sure it has something to do with it being summer and school just finishing up.  Also my daughter is approaching her first double digit birthday.  The big 10!  I'm feeling a bit sad now that she's not going to be a little gaffer anymore.  Plus, how is that even possible, am I not 20??  Time is flying too fast!
Just when I thought I would skip homemade cake Friday and buy something fabulous, that plan was quickly halted.  You know what I can't find at the store?  Brownies!  A lot of cake, cookies and fancy crepes.  But no brownies.
So I went to my trusty stash of brownie mixes in the pantry and pulled out some full size peanut butter cups.  Nine to be exact and made ultimate peanut butter brownies.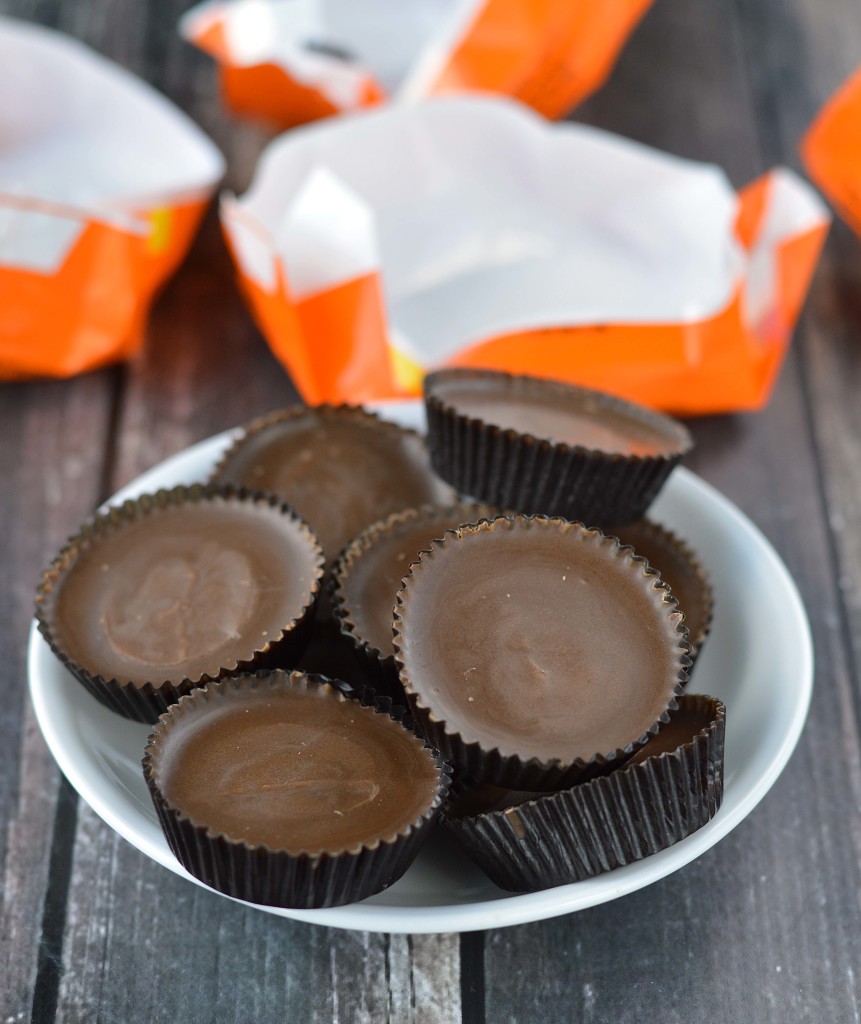 I know this totally didn't take any effort but I did heat up some peanut butter and swirled it on top, so perhaps a little credit there?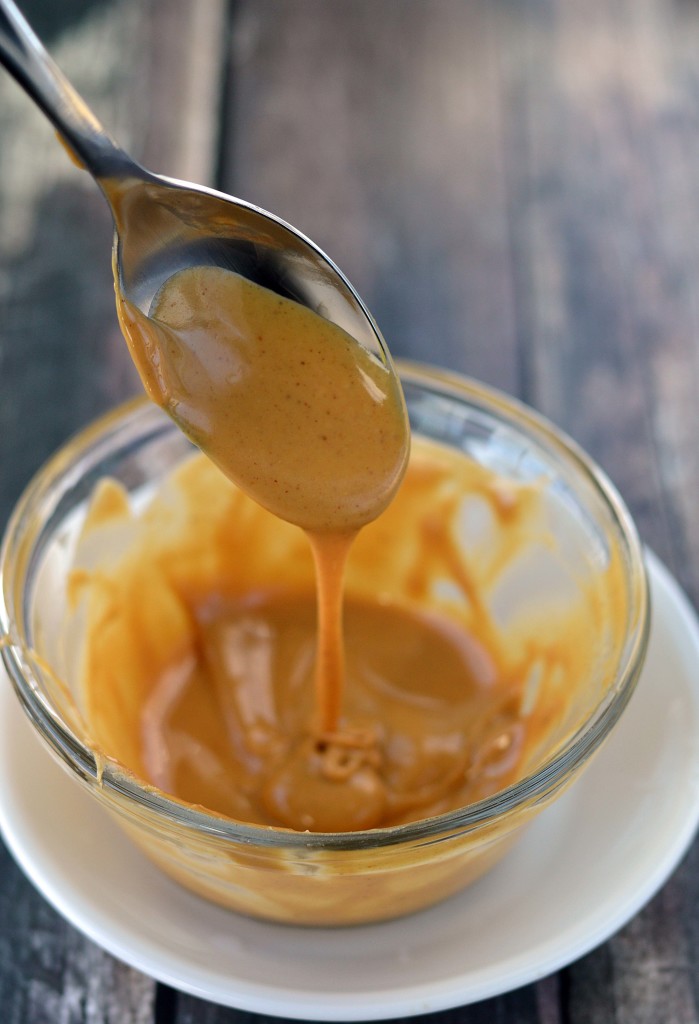 A little?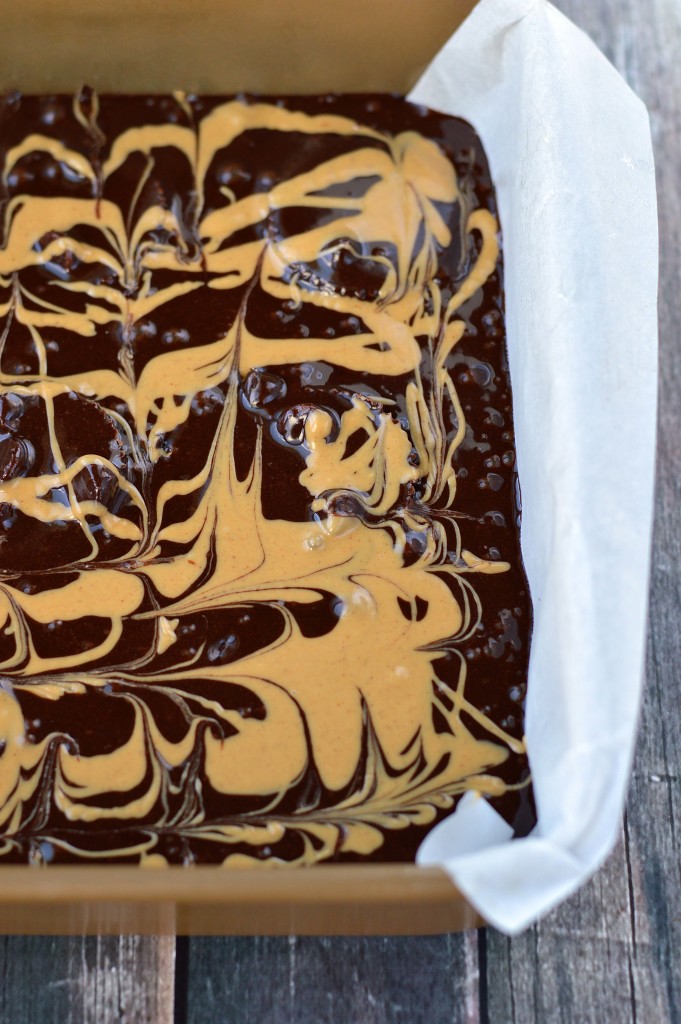 You guys know how I feel about brownie mixes.  Love 'em can't get enough of 'em!  These ones are crazy amazing!  How can you go wrong with chocolate brownies with a bunch of peanut butter cups baked right in?  The salty peanut butter on top was my favorite part though, such a great contrast!
You can certainly use a homemade recipe but it's summer so let's just mix, swirl, bake and off we go!