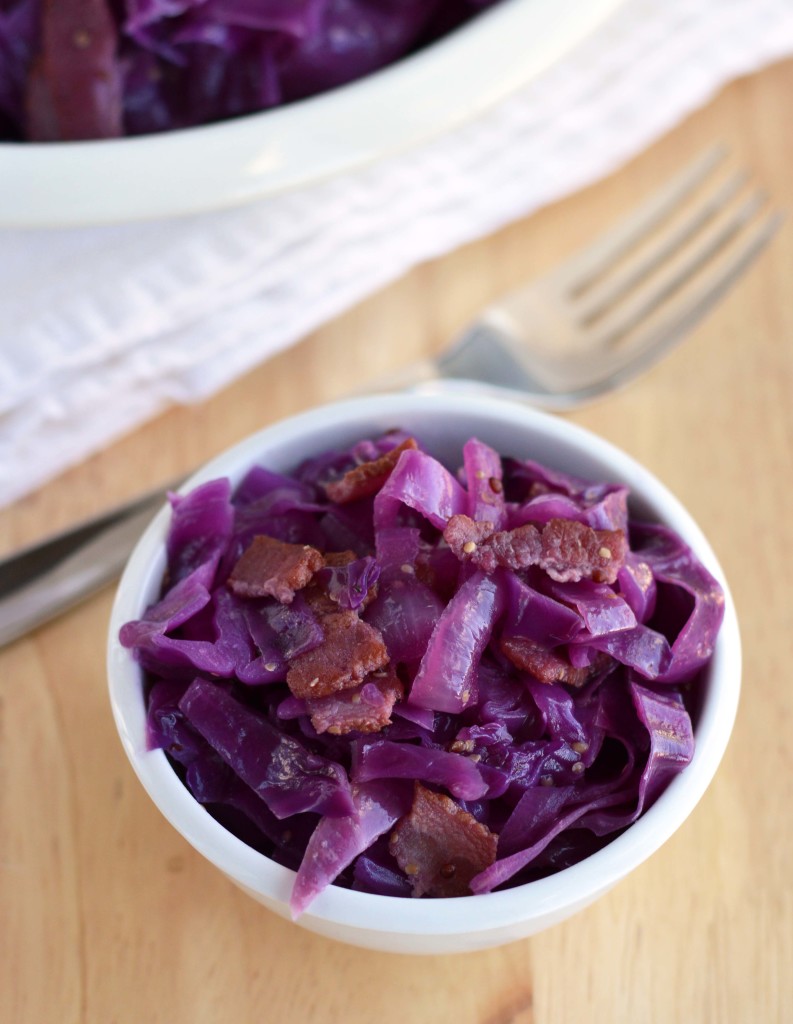 I joined a new service to our town called Farm Bound – basically a subscription to in season fruit and vegetables.  They deliver boxes stuffed full of organic produce from a much warmer part of the province.  My area of BC is less than tropical so it's certainly appreciated!  I've had a cherry tree in my front yard for 5 years now and this is the first summer we've had anything grow on it.  Three cherries to be exact!
With this shipment came a huge head of red cabbage.  We're not really big on coleslaw so I went with braised red cabbage with bacon.  The box also had an onion so I was well on my way for this recipe.  I actually didn't even need to hit the grocery store at all!  The ingredient list is pretty small and normally I have these items on hand.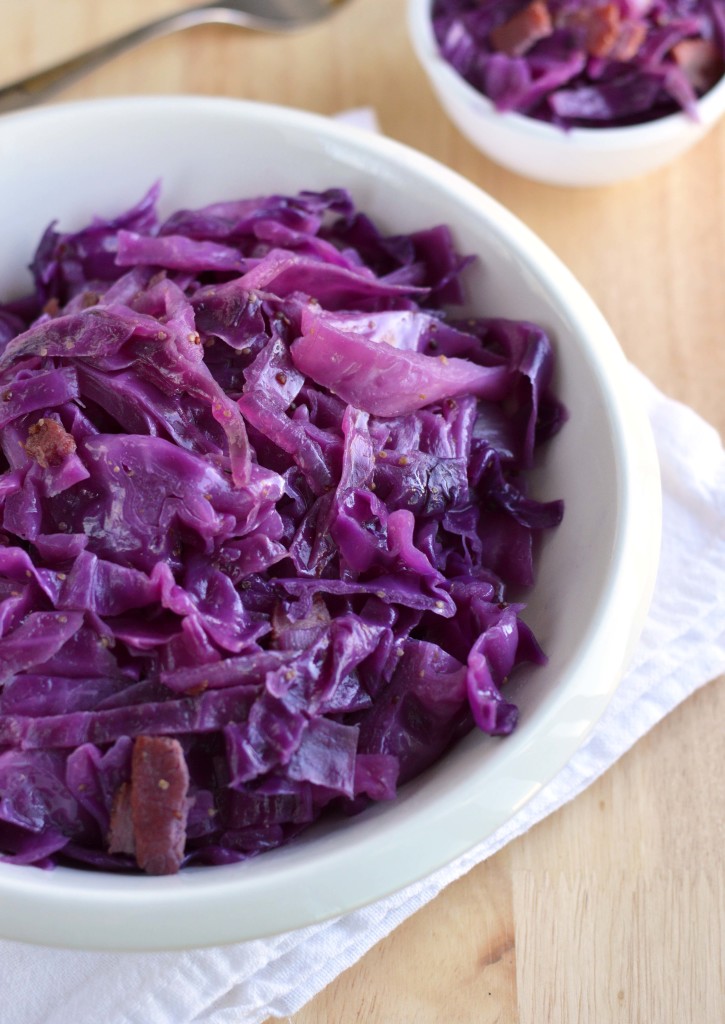 If you're feeding a crowd larger than 6-8 you can easily double the ingredients.   Or keep it all for yourself and have it two nights in a row and with lunch the next day.  It gets better overnight!

This is not a sponsored post – I just love the service and products!