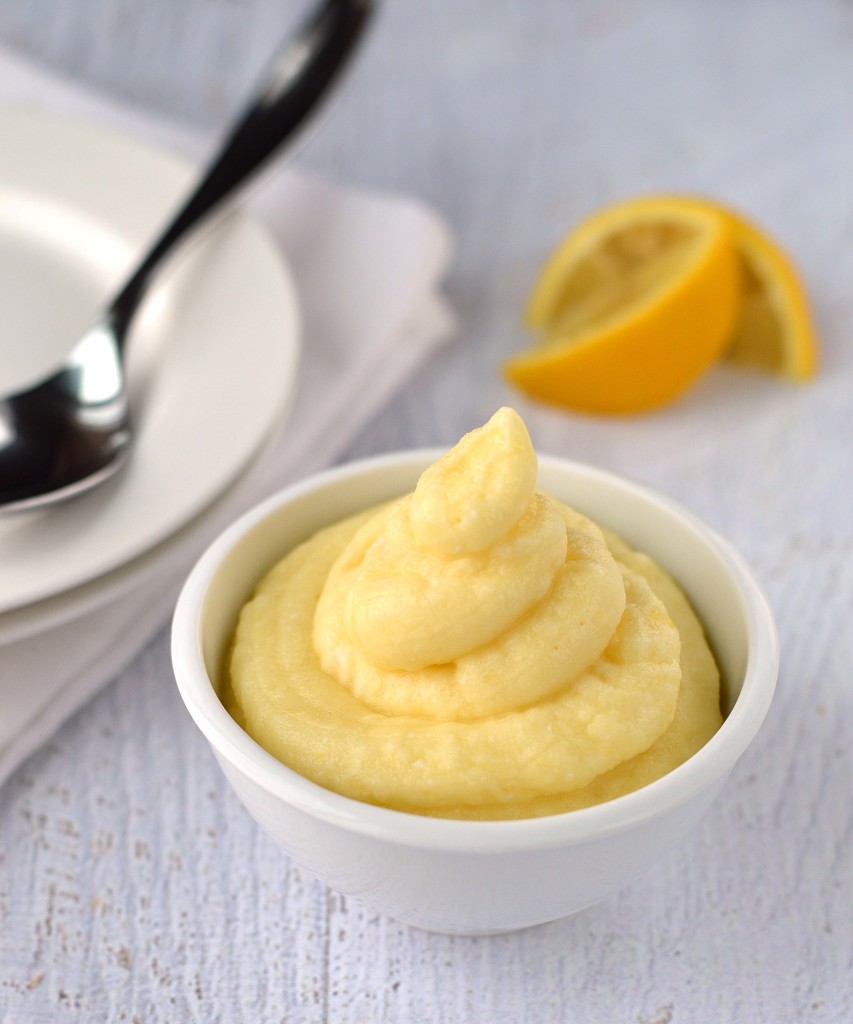 There are loads of recipes for dole whip on the web which made me really want to try it out.  Dole Whip is pineapple flavored soft serve, known for being sold at Disney Land.  We went to Disney last summer and it was definitely on my to do list.  All Disney food is awesome but this was number one.  It could just be the 10 hours of walking around that makes any seated meal taste like the best thing you've ever eaten in your life!
It couldn't be easier to get an at home version that tastes so close to the real deal.  Toss it all in a blender and it's ready!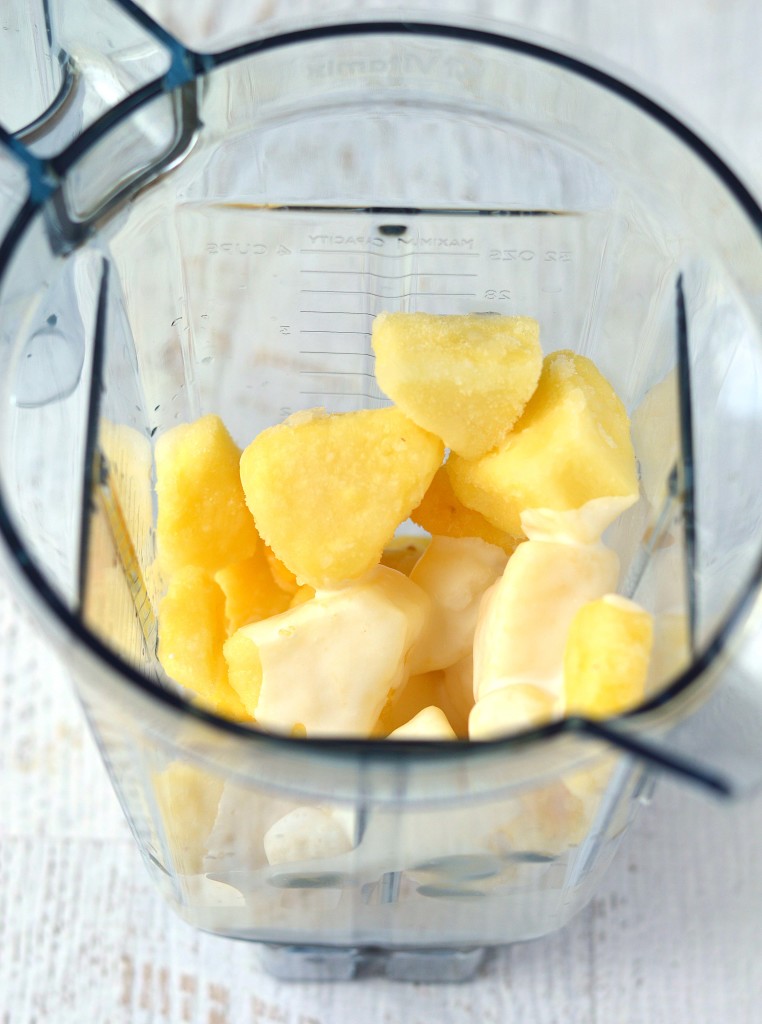 For the milk I used canned coconut milk but whatever you have on hand will work.  If you want, use a piping bag or plastic sandwich bag with the end cut off to swirl it into each bowl.
Typically we just eat it out of the blender.