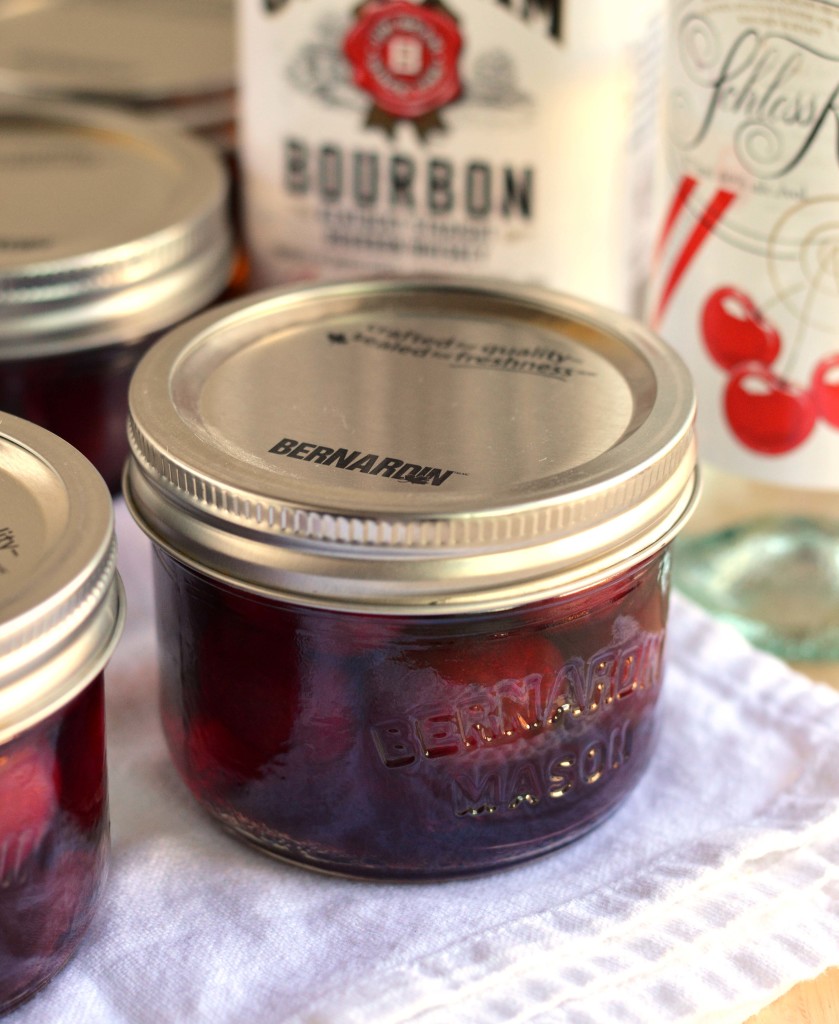 What better way to use up fruit than to drown them in Bourbon and Kirsch.  I made boozy cherries and peaches this afternoon and can't wait to use them in cakes, drinks and over ice cream!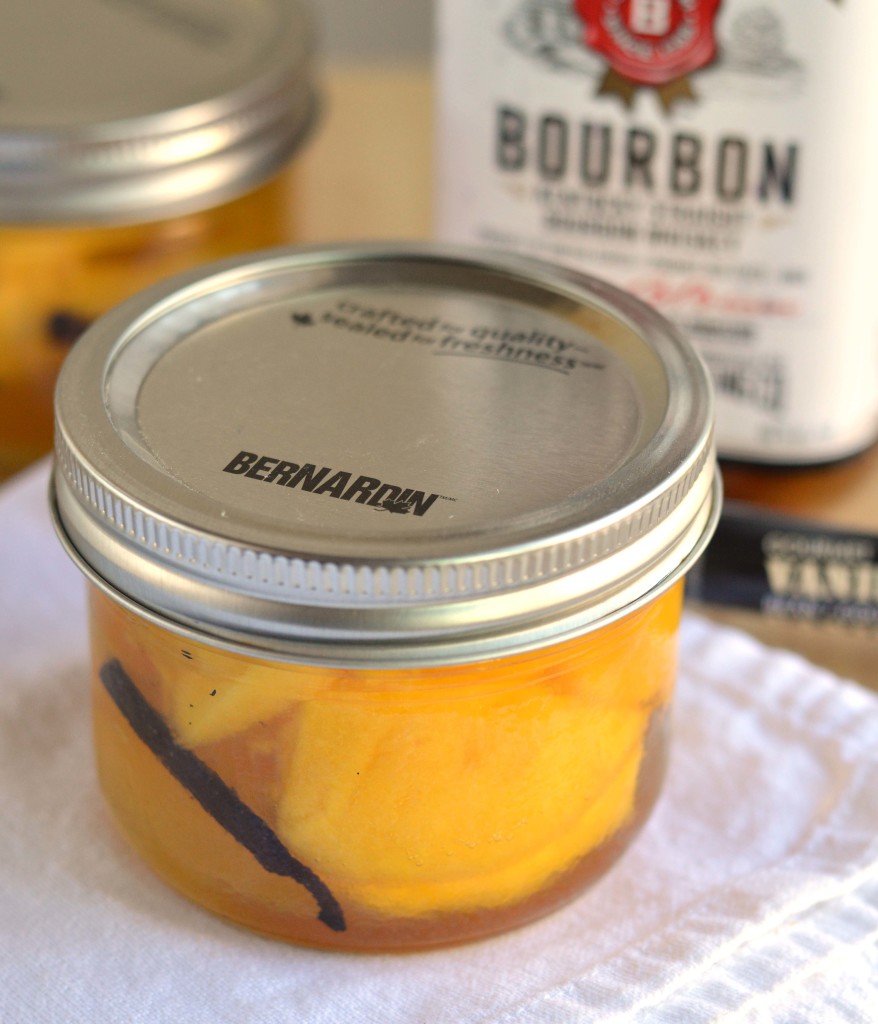 We just got back from our two week vacation in Southern BC and I brought back a lot of fruit!
I was able to hand pick 25 pounds of peaches.  I chose the harder ones so they would make the trip back in the motorhome.  Only a few turned on me, an extra fuzzy mess in the bottom of the box.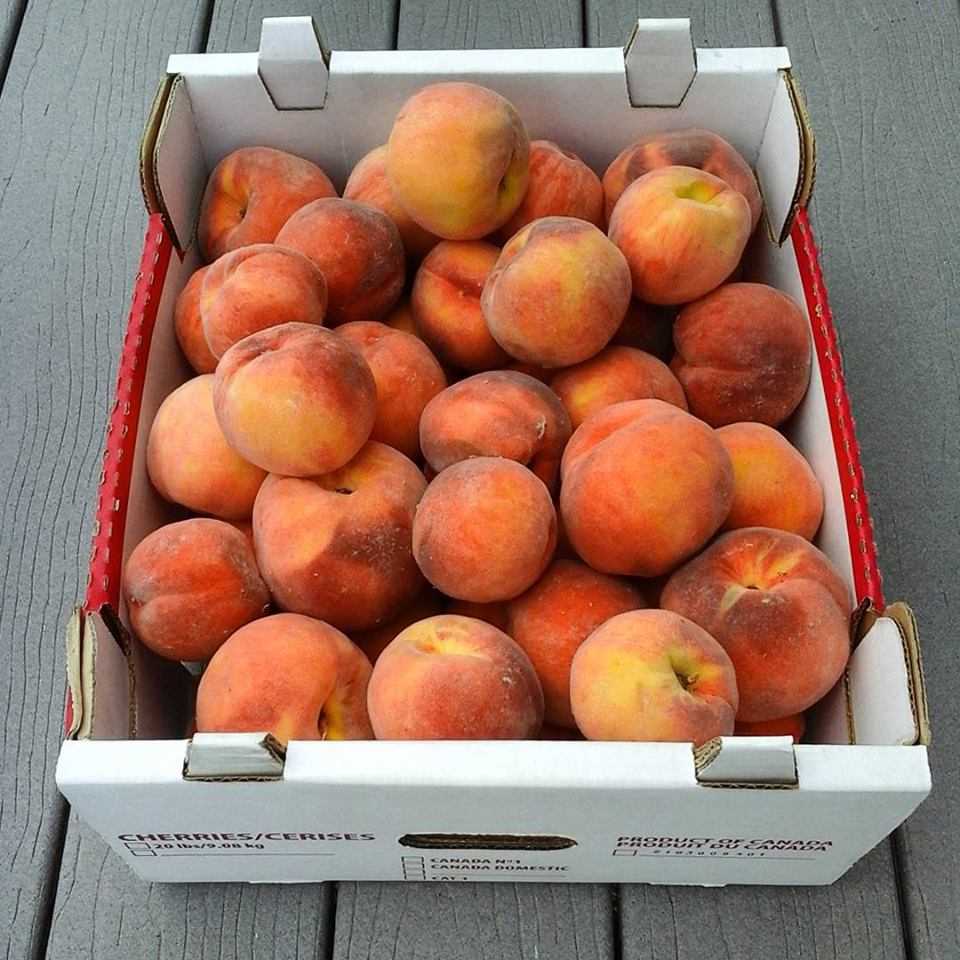 We also took the kids cherry picking.  There was a U-pick right across from our campsite.  It was boys against girls but in the end we tied with three pounds each.  Though the boys probably had more, the evidence was all over their faces!  It was one of my favorite parts of our holiday.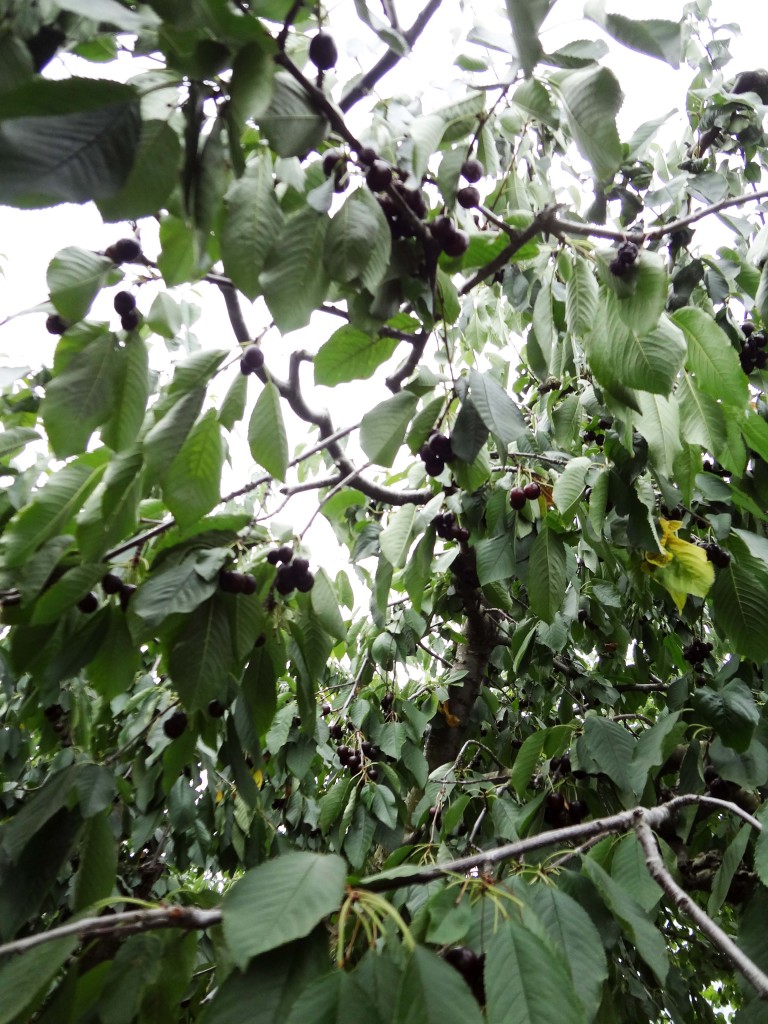 Canning the boozy fruit is pretty easy.  I started by making a simple syrup which is just equal parts water and sugar.  You can add as much liquor as you want.  I used a shot glass for each 1 cup jar then topped it up with the syrup.  If you're just planning on doing cherries, go with 2 1/2 cups each of sugar and water.  You'll end up with eight jars of boozy cherries.
The recipe below made four Kirsch Cherries, four Bourbon-Vanilla Cherries and 10 Bourbon-Vanilla Peaches.  If you don't have vanilla beans, add a 1/2 tsp of vanilla extract to each bourbon mixture.
If you want to see where I got the ideas for the cherries, check out She Eats!