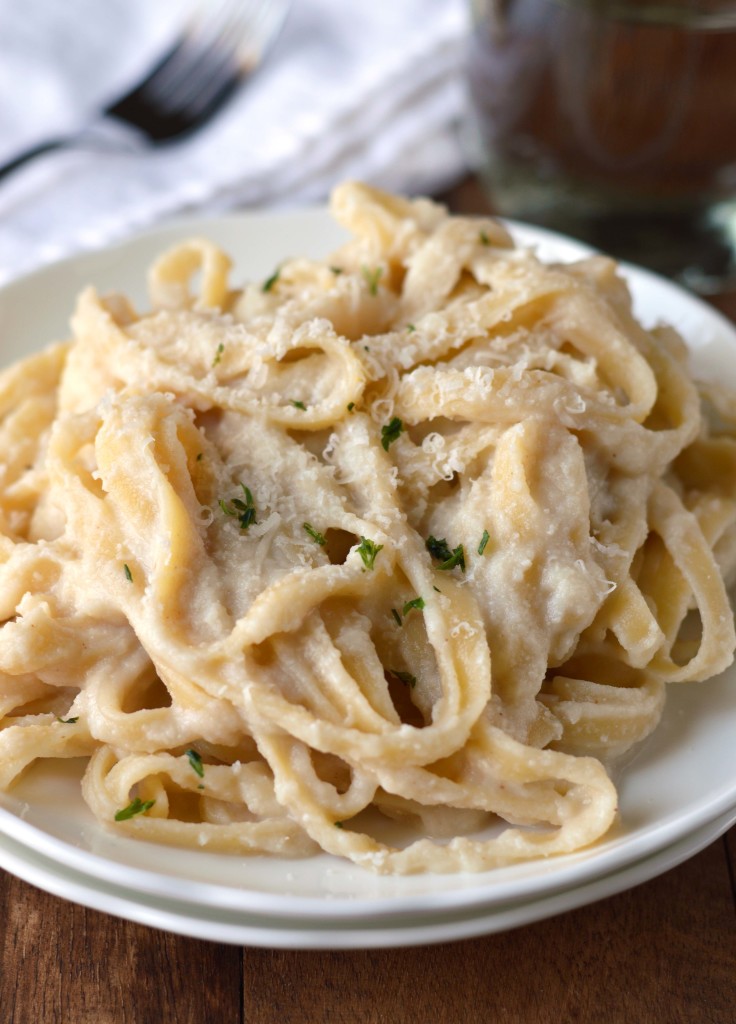 This one's a game changer!  I completely lightened up one of my favourite sauces of all time with this roasted cauliflower cream sauce.  No butter, no heavy cream, not even milk.  If you're looking to reduce your fat and calorie intake and increase the veggies, you've got to give it a try!
There's all sorts of ways to use it too.  The obvious being with any kind of pasta.  But have you ever tried a cream sauce as a base for pizza?  So good!!  This would be amazing with chicken and broccoli, rice, you name it!  I'm going to try it all, you can bet on that.
I started with a whole head of roasted cauliflower done in my Actifry.  This took 35-40 minutes.  About the same time as an oven at 400 degrees.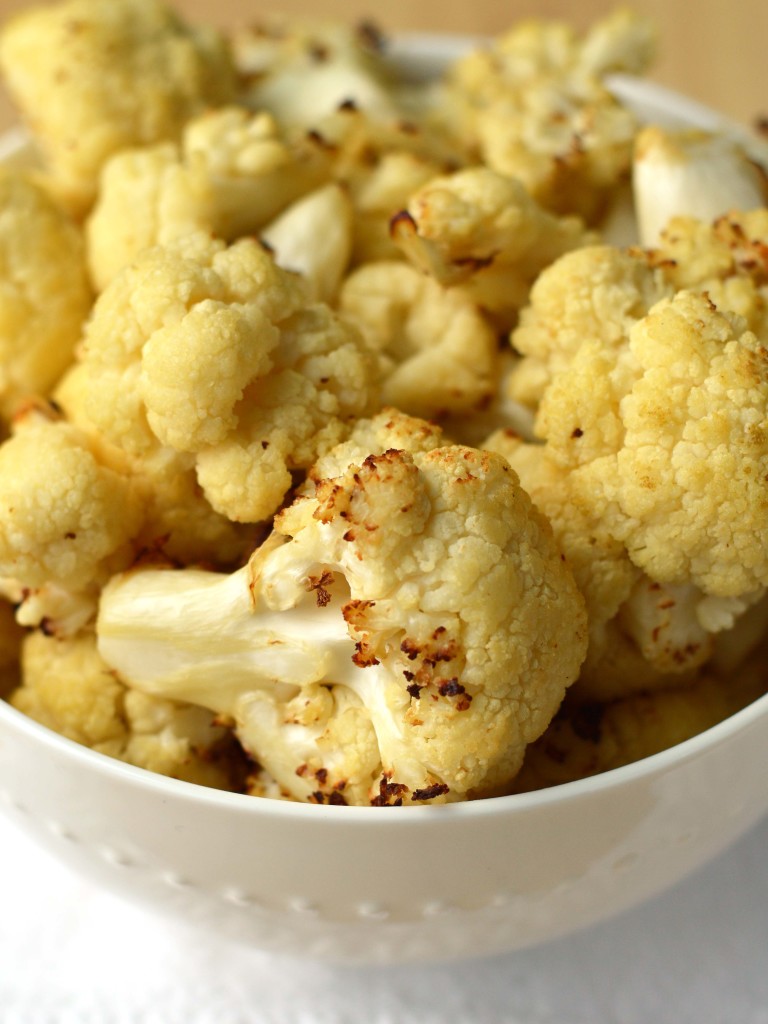 Then decided to roast the garlic too.  Both get transformed with some heat from the oven.  If you've never roasted garlic I can't even!!  It's mellow and melty and just the best thing ever!  You'll use the whole thing but don't worry, it's much different than using a whole head of raw garlic.  If you're doing one garlic you might as well throw another in there.  It makes a good base for pizza as well – smeared garlic, a drizzle of olive oil and mozzarella cheese.  A simple stunner!
Roasted garlic takes about an hour in the oven at 400 degrees.  I drizzled it with olive oil and double wrapped it in foil.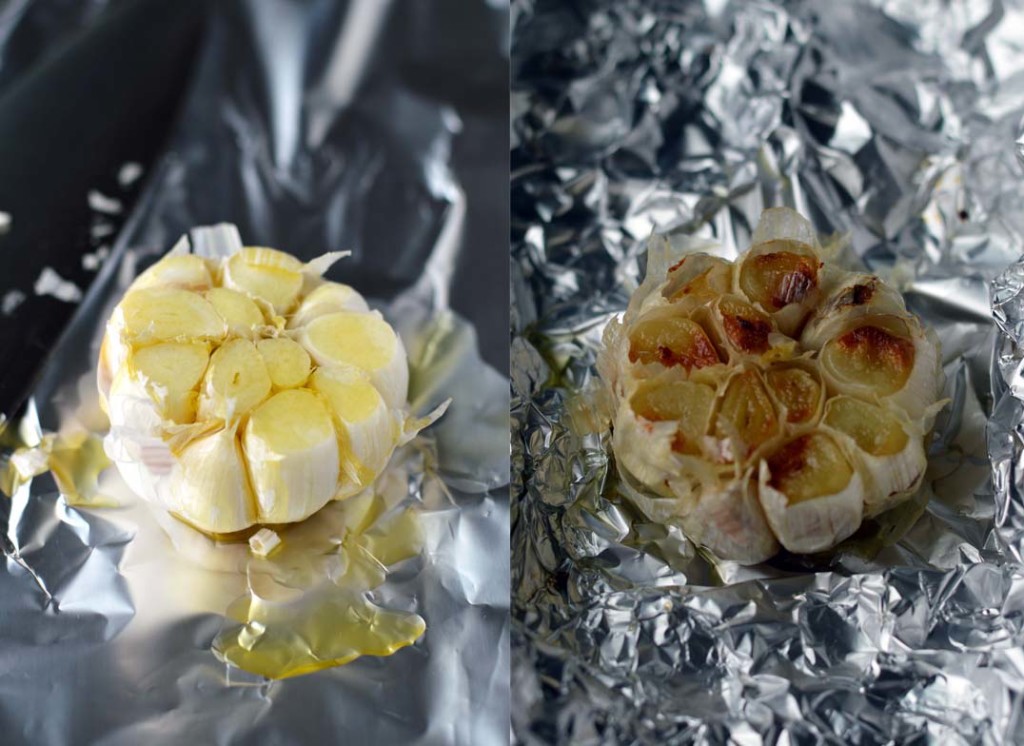 I used my Vitamix to process it all together but a food processor would work too.  In total you'll get about 6 cups of sauce which is a lot!  You can always cut the recipe in half.