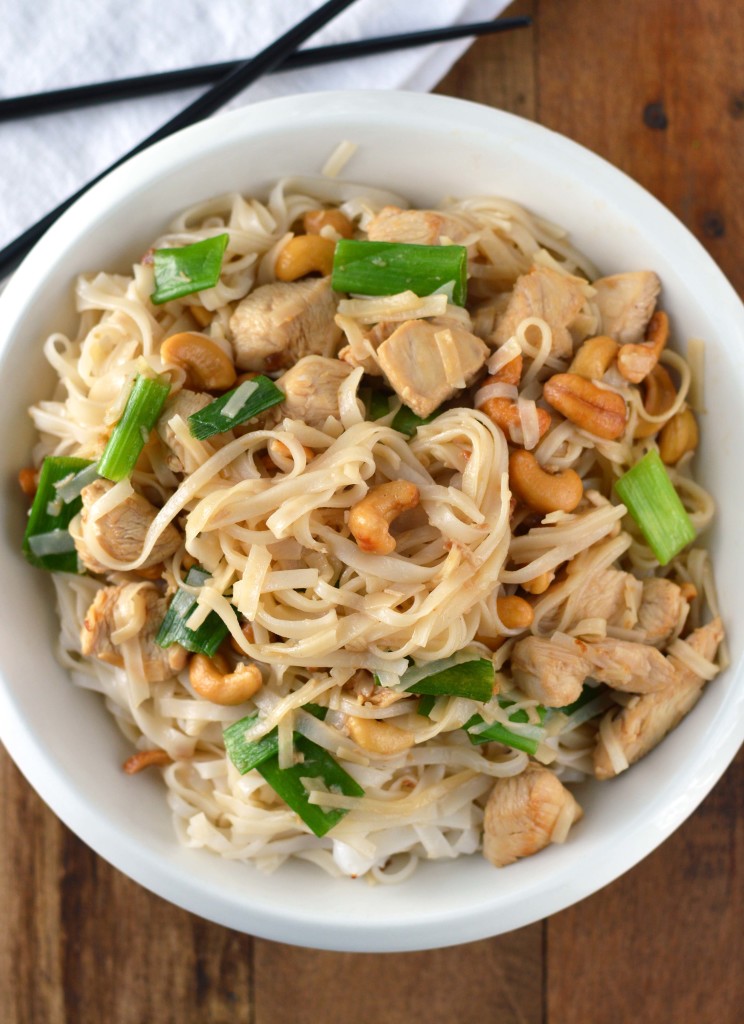 Time to clean out the fridge!
Tonight I used up some green onions and garlic I got in my last Farm Bound box to make Cashew Chicken.  It's always stocked with the best fruit and vegetables.  I'm feeling pretty lucky to be able to go grab a new one every other week!
Cashew Chicken will make you feel like you've ordered take-out but it arrives much faster and without doubt, a lot healthier!  Plus it only uses a few ingredients.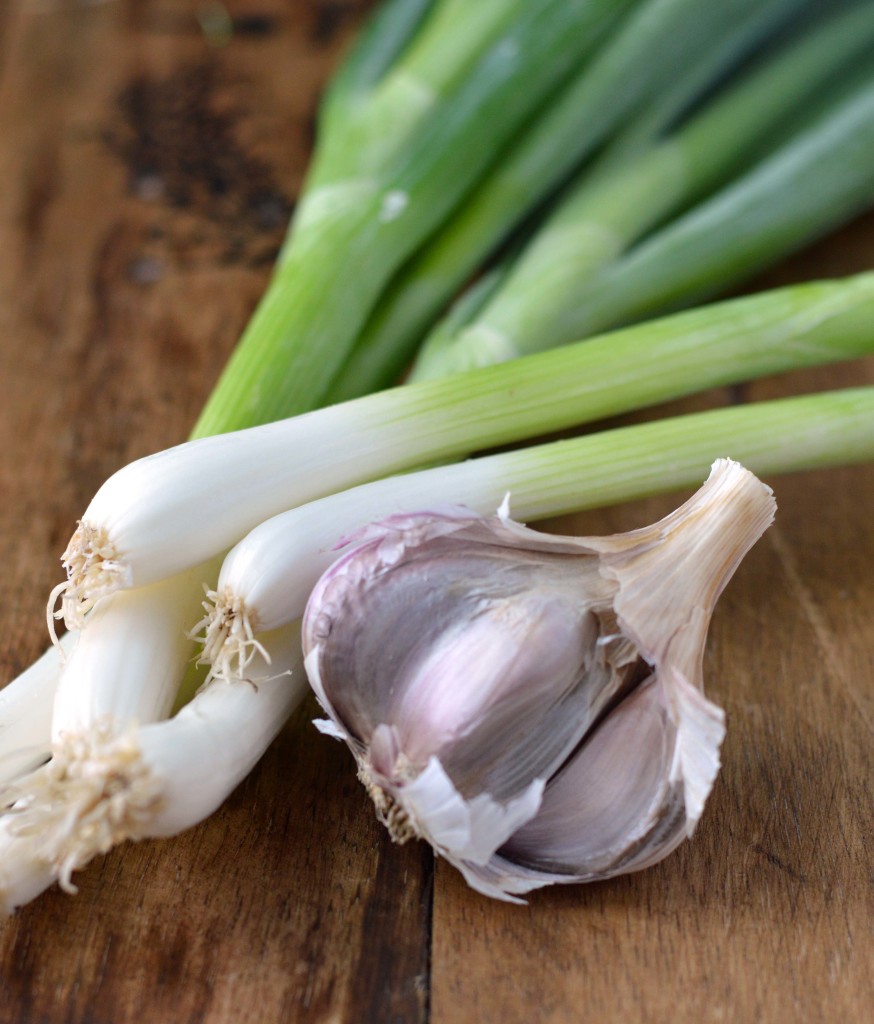 I used rice noodles with our dinner but any noodle or rice would work just fine!  If you have any left over steamed vegetables, toss those in too.