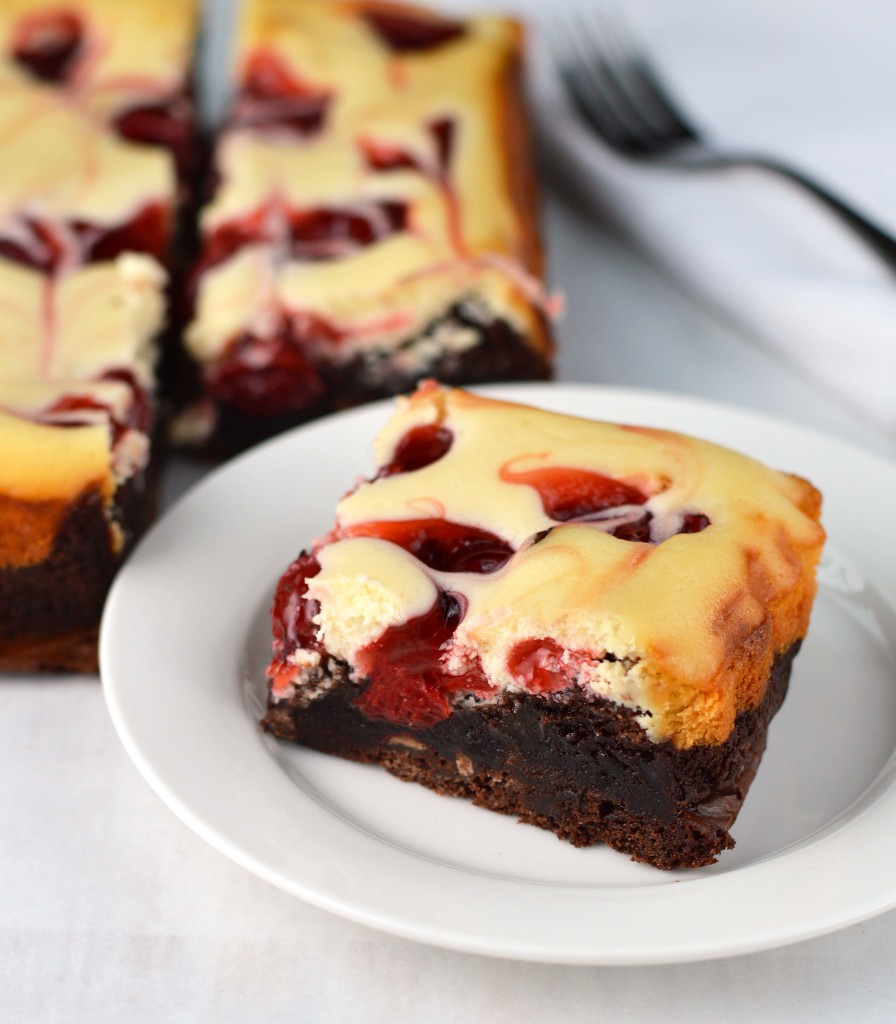 So, summer is officially over.  I'm stuck somewhere in the middle of sad for the loss of hot weather/flip flops and being overly excited for the sweater/jean legging look.  Much more flattering right now.  Side note:  Never did lose last winter's weight gain.
Until I have a beach trip planned I'm going to eat brownies and lots of them!  Because these cherry cheesecake brownies are totally worth that tank top not fitting right!
I started with a base of brownies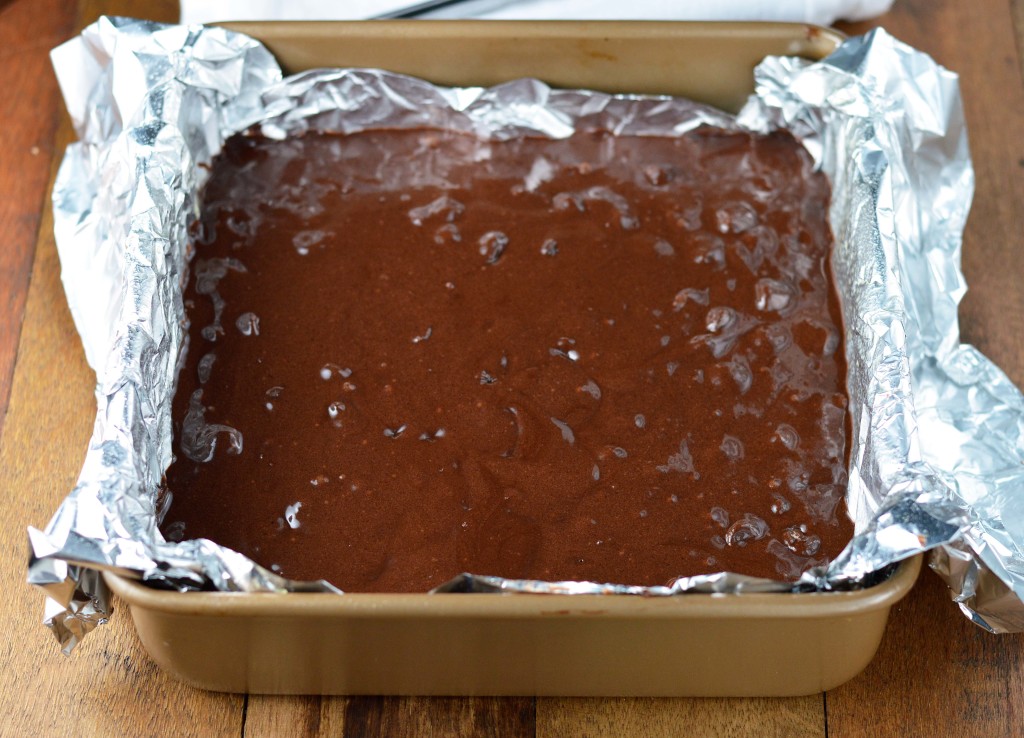 Poured the cheesecake layer on and lightly ran a knife through.
Then swirled again with some cherry pie filling.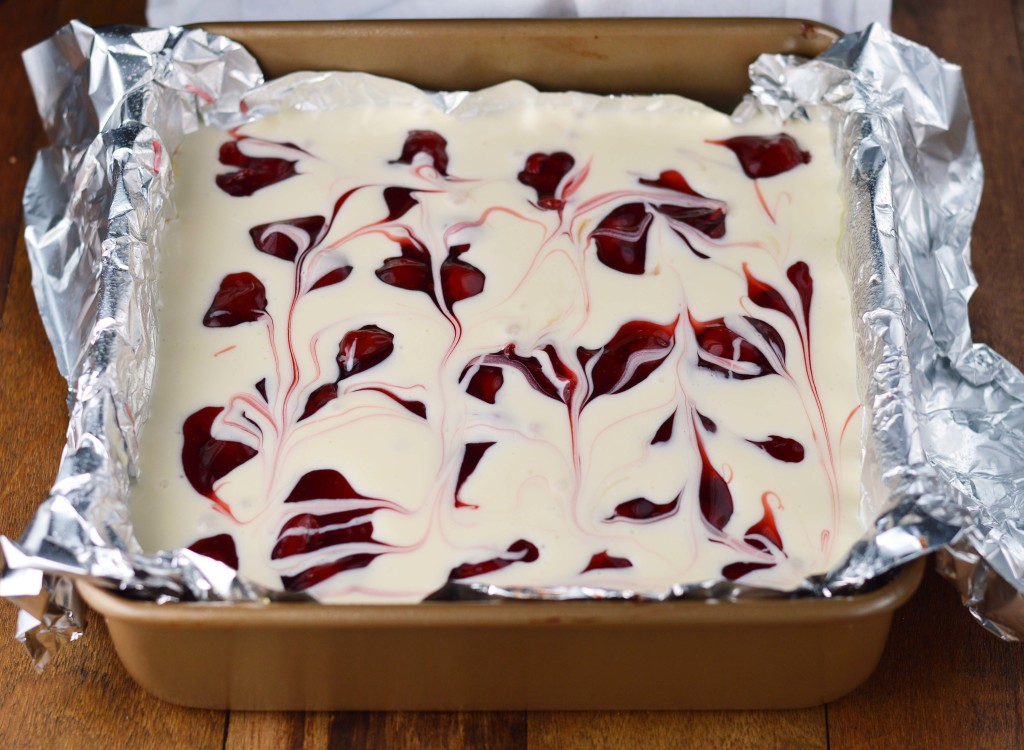 I told you I had plans for the leftover cream cheese and pie filling.  I've been waiting all week to make these.  All salad filled week!  The last time I combined a cheesecake and brownies was my Oreo cheesecake brownies.  Equally delicious!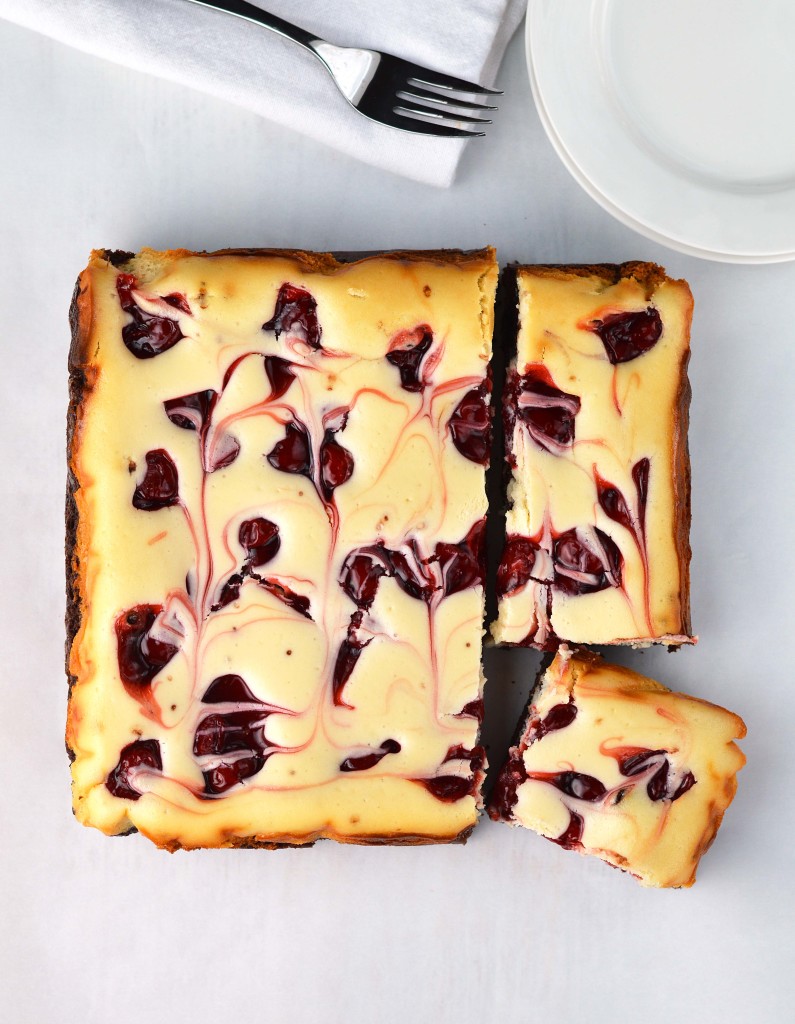 Whichever ones you choose to make, just remember it's sweater season now.  Have two!