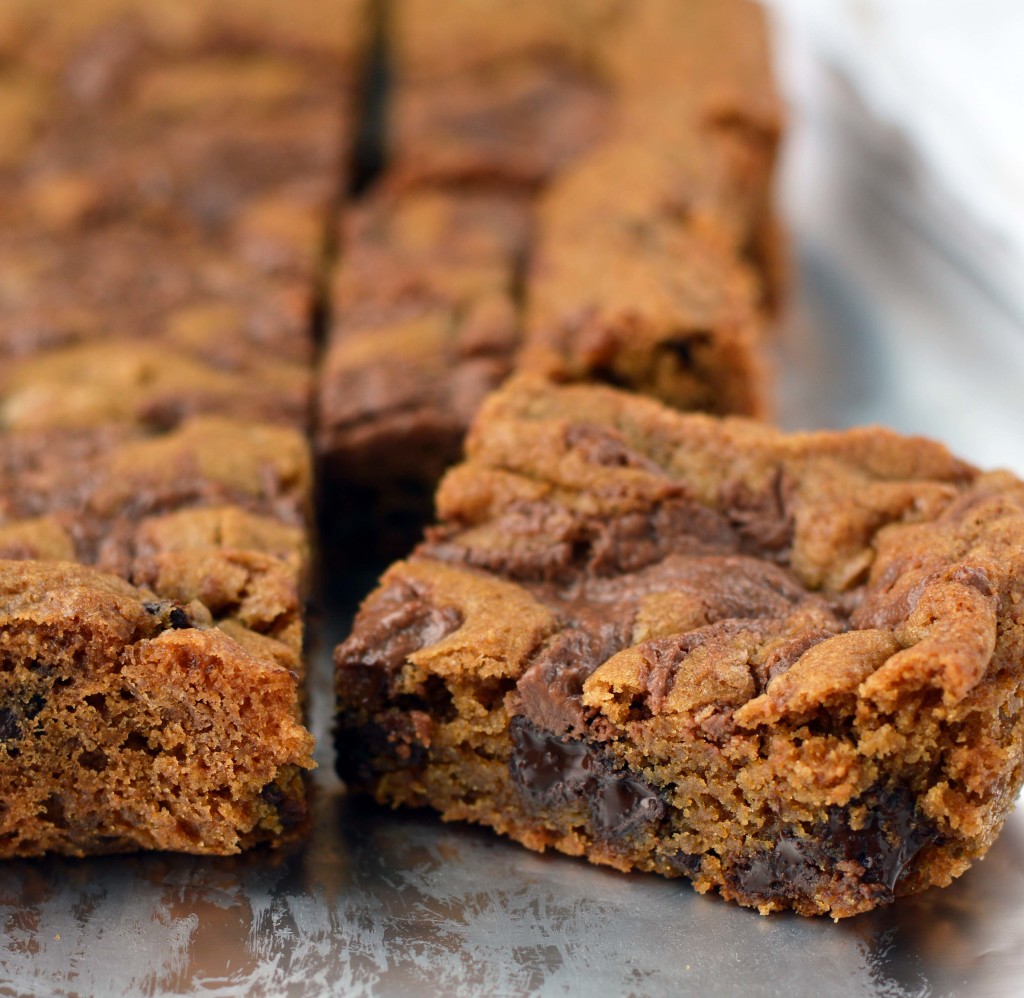 Let me tell you 'bout my best friend…
It's called Reese Spread and I'm in sweet, sweet love!
Some things you just know you'll want/need/love right away.  This would be one of those items.  It spreads out quite nicely on toast similar to peanut butter, though I'll definitely be keeping it in the dessert category.  Think milkshake, frosting and filling.  My favorite so far is simply dipping banana chips.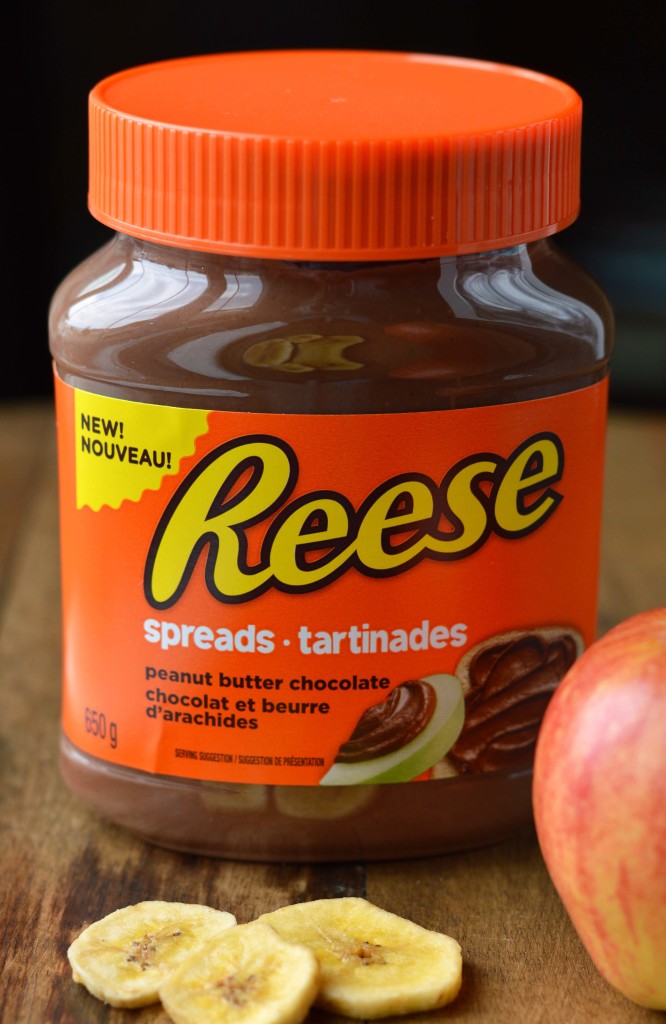 I've always been nuts for a chocolate peanut butter cup or three.  They're my favorite movie snack!  So to have a spreadable form is kind of exciting for me.  Just a little…
The folks at Hershey's sent me some of the new Reese Peanut Butter Chocolate Spread via mail but I've since spotted it in my small town grocery store.  I'm sure if we have it all the way on this far northern side of the province, you should too.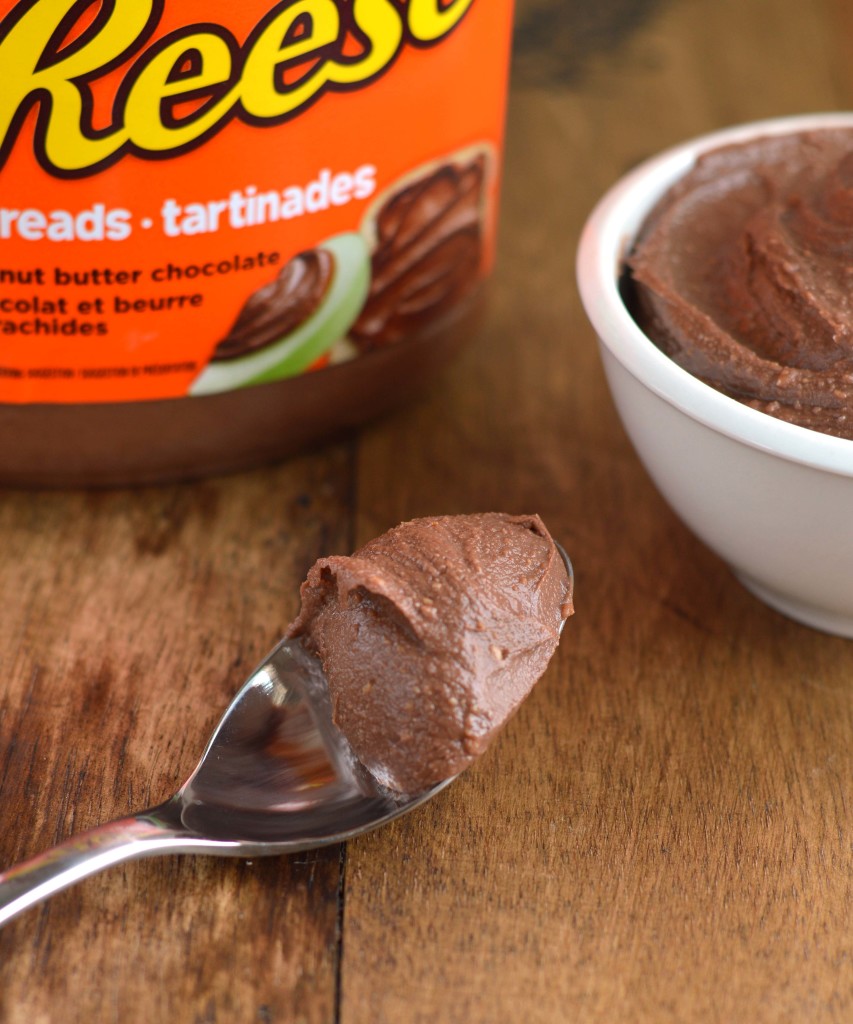 I was going to swirl the Reese spread into one of my brownie mixes but I figured it would just get lost in there so I went the blondie route.  This chocolate peanut butter blondie recipe comes together in no time and is super easy!  One of those recipes you'll have ready before the oven even has time to preheat.  This is a good thing since the family and I are packing up the motorhome and heading out camping for the long weekend.  Hopefully one of many in September and October.  Fall camping is my absolute favorite!  We've had so many fire bans this year the only s'mores we've had were the ones I made on the stove top inside with a fork.  Sad!  I need my cozy slipper/shoes, a hooded sweater and a roaring fire asap.  And the blondies.  Must have adequate camping snacks!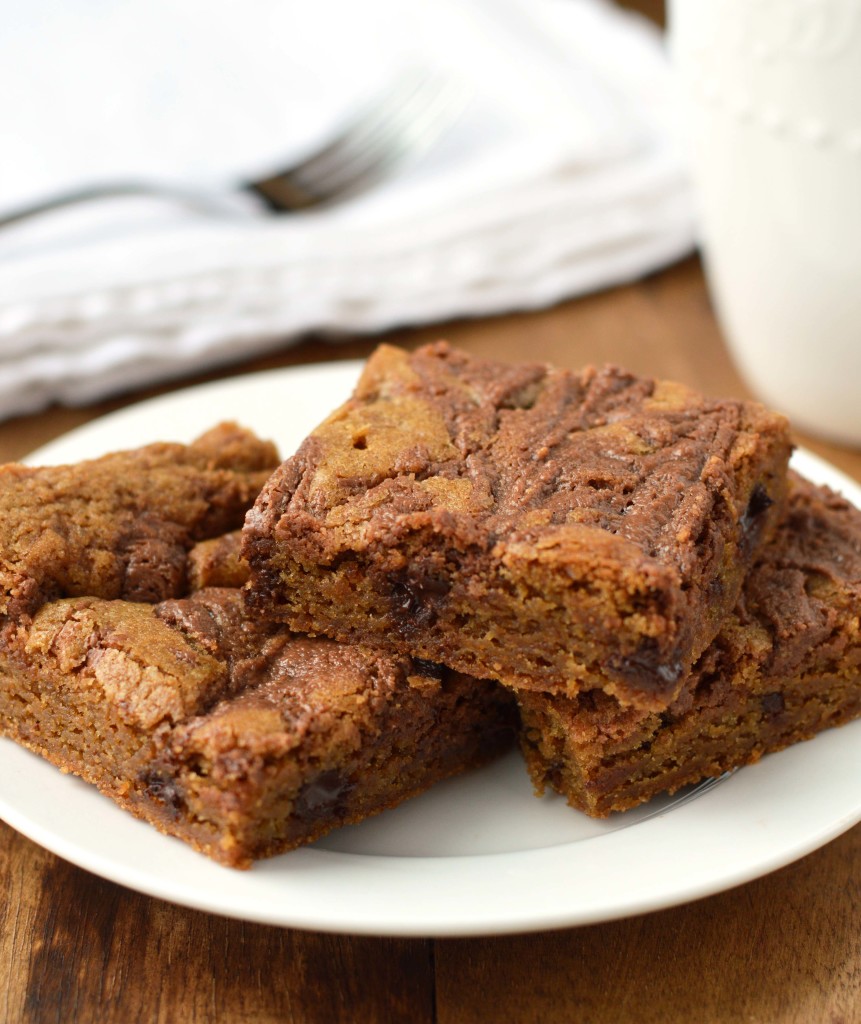 Ok me and my blondies must get going if I'm going to finish packing and remember everything.  I have a sticky note hanging in the kitchen reminding me to bring them just in case!

This post is sponsored by Hershey's Canada and I have been compensated monetarily and with product.  All opinions and photos are my own.  aka I'm a lucky girl!