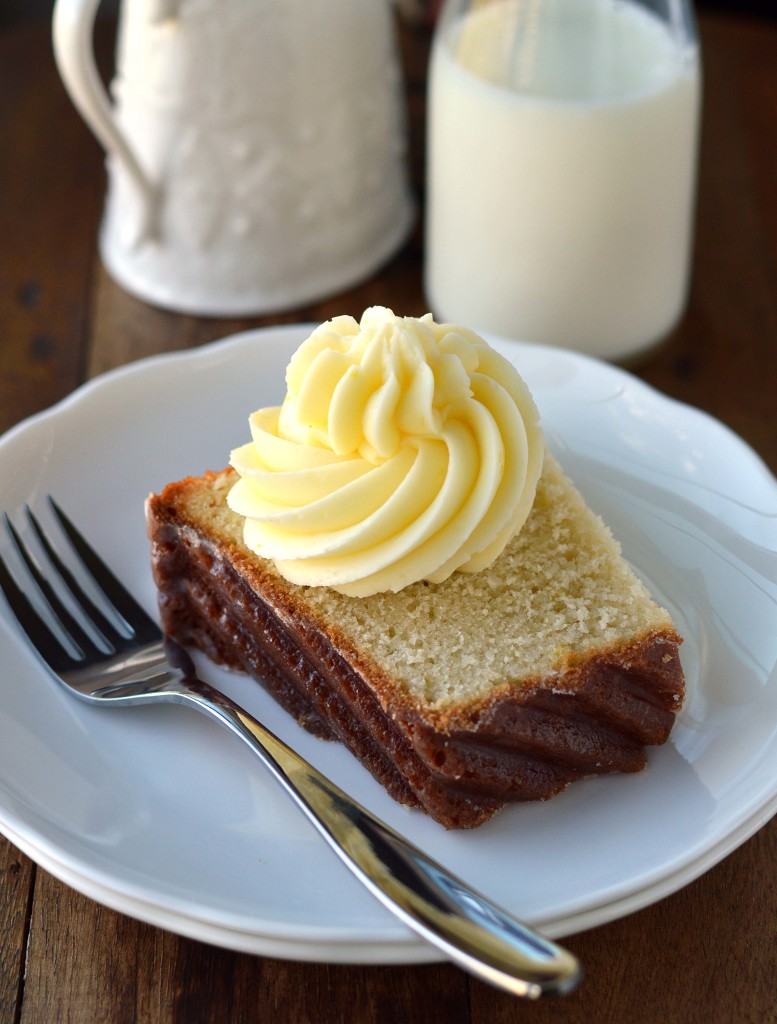 The only way my mail could have been better is if it included the cake!  I was sent the Bundt Squared Pan from Nordic Ware and I just love it!  I bought the snow flake pan last year before Christmas and I'm hooked.  The detail these pans give a cake is so pretty!  I hate to hide it with frosting so I usually go with a glaze or powdered sugar over top.
Sometimes you just need frosting so with this lemon square bundt cake, I'm serving a swirl of lemon buttercream on the side!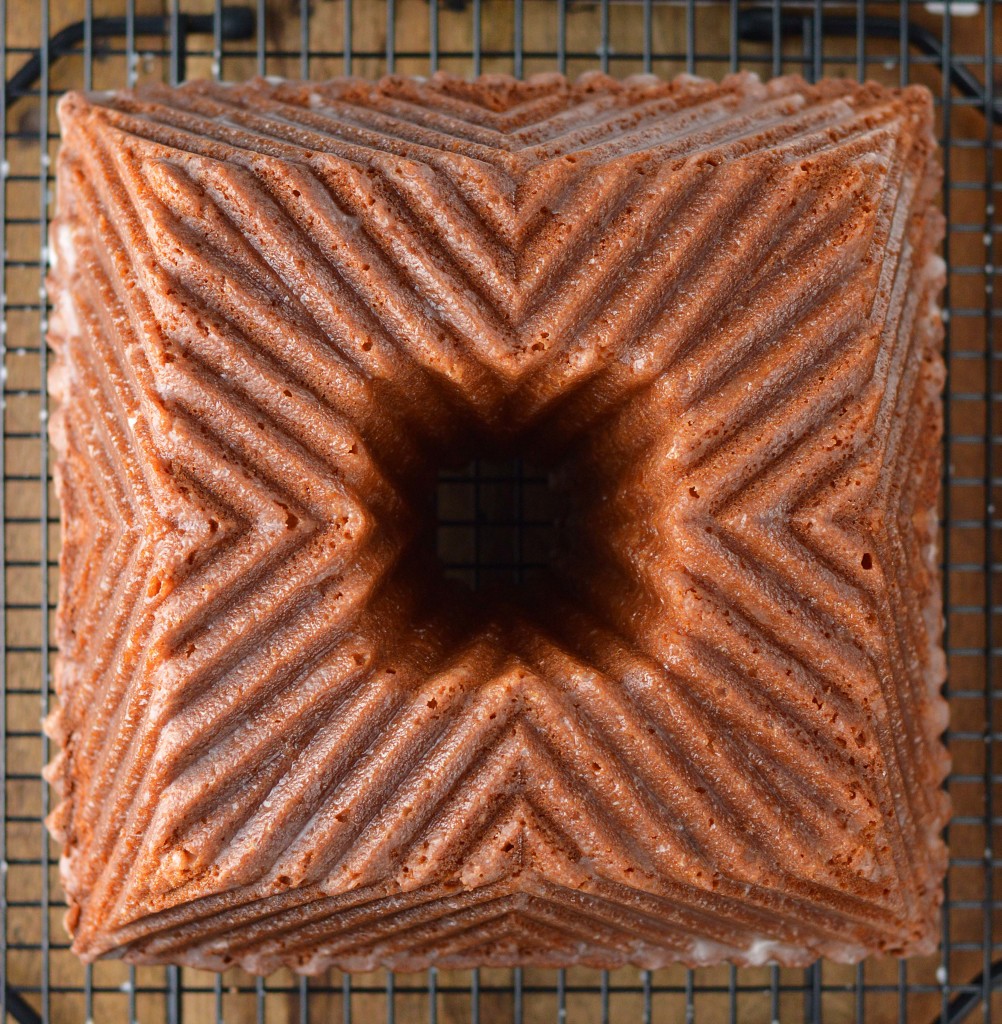 My son, who started kindergarten this week (tear) was a big help making the cake.  I'm sure he'll be looking to bring some in his lunch kit.  Here he is making his first trek through the school yard, shiny new backpack – check!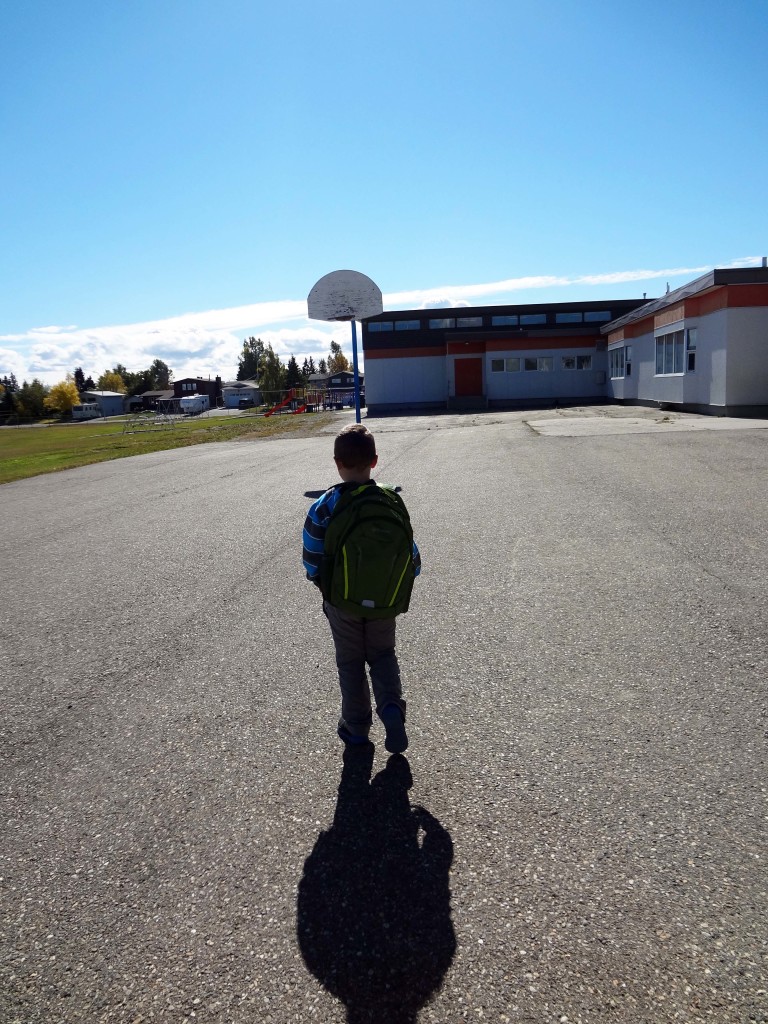 I'm sure this time of year I'm in good company finding it hard to believe my little guy has started school.  Five years went by so fast!  We took a moment to have a snuggle before he was officially a school kid.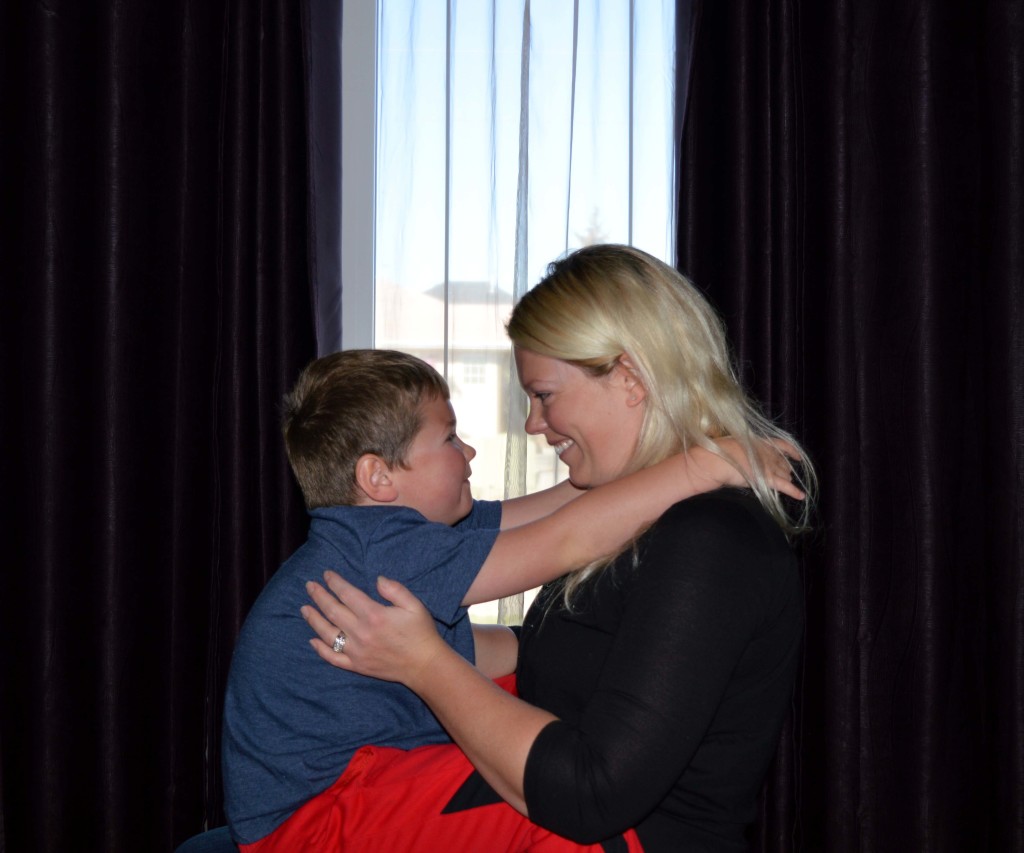 I've got one more school lunch to make now that he's joined his sister so mornings will be a little more hectic.  My daughter doesn't really give much thought into her lunches but this guy has given his lunch kit top priority!
One thing I do quite often whether it's baking or just making pancakes for breakfast is to have the dry ingredients ready the night before.  It saves a step when you're busy the next morning and makes the whole process a little less daunting.  These covered bowls from Nordic Ware are great for that!  They're microwavable and have non slip silicone base rings.  I just ordered the mini set last week.  Bring on the mail man!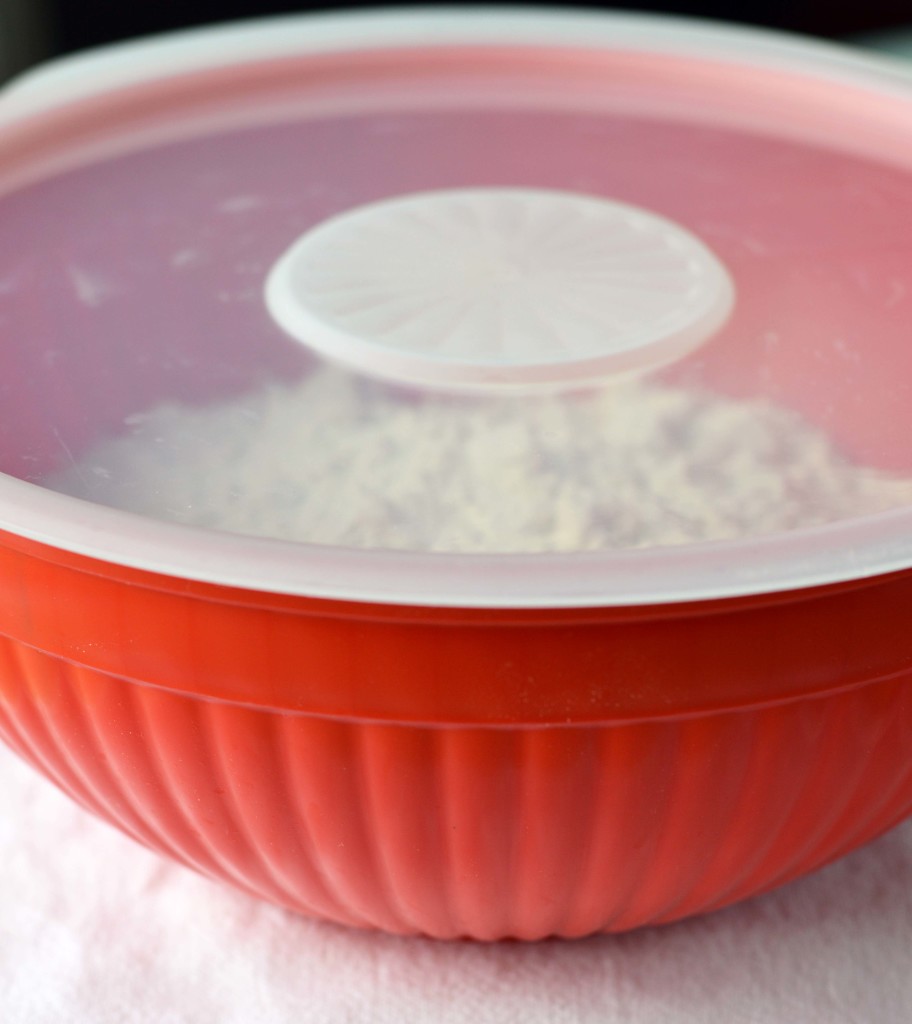 Grab the Lemon Bundt Cake recipe and don't forget the lemon buttercream in the recipe below!

Thanks to Nordic Ware for providing me with these products to try out!