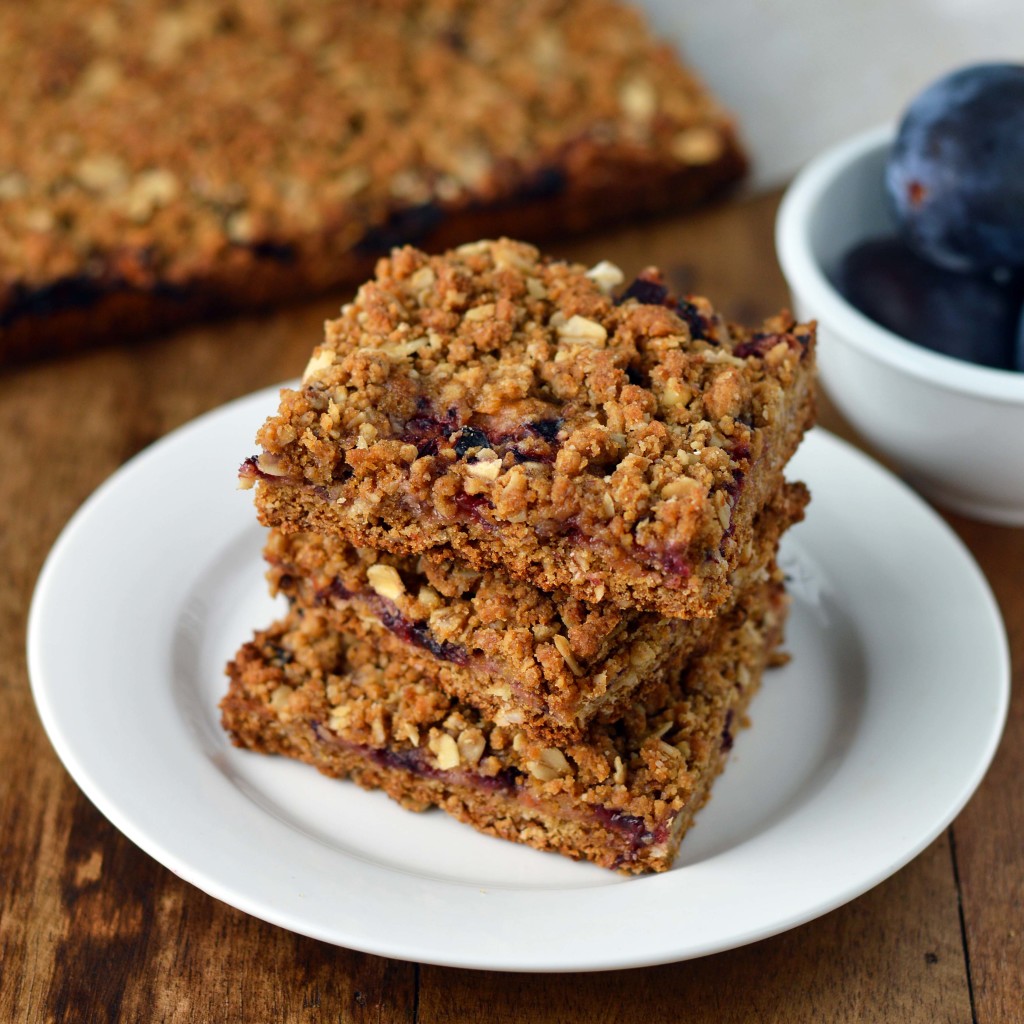 We're officially all ready for fall now.  I'm no longer in denial.  It's cold outside, my flip flops have been retired and jackets have come out of hiding.  Besides, fall means more baking!
This recipe used the last of the summers plums I got from the Okanagan and got kicked up with the tangy, sweet flavor of Crosby's molasses.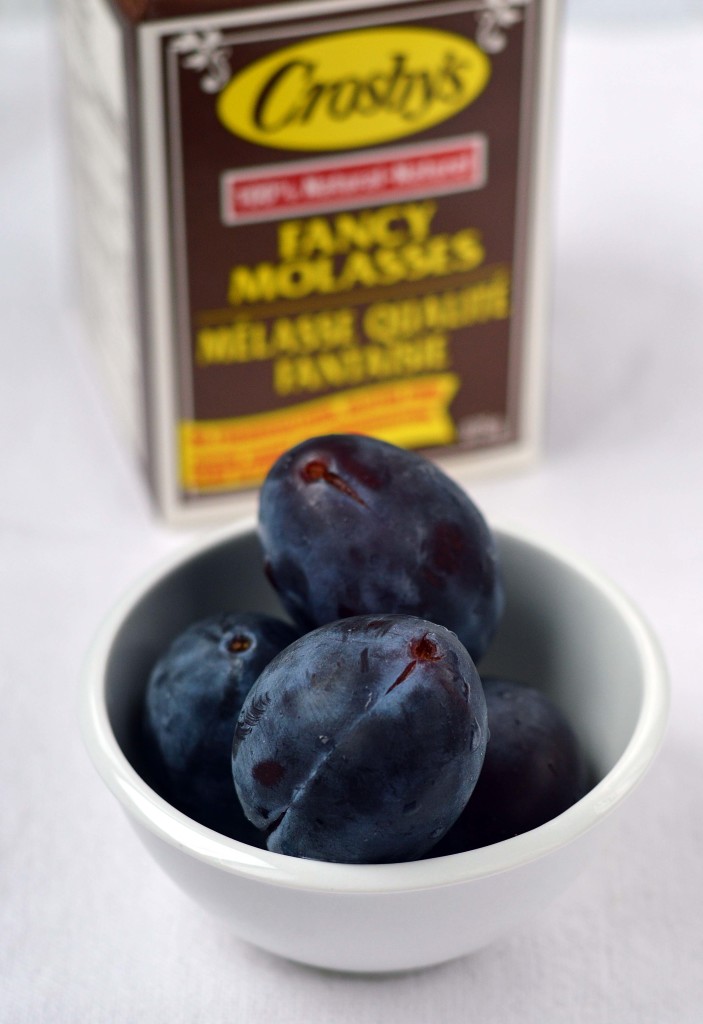 The plum mixture is baked right in the middle which reminded me of my kids favorite granola bars.  It's always a nice treat to have homemade bars in the lunch kit!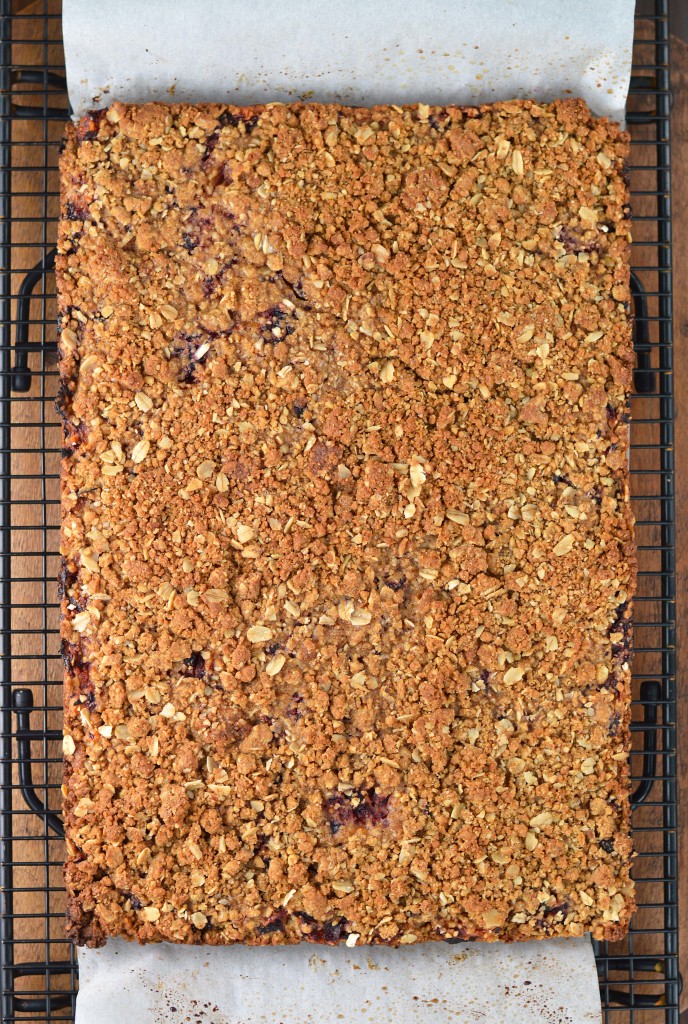 The recipe makes a 9×13 sized baking pan so you'll get about 18 good sized bars.  They can be frozen and pulled out anytime for a quick snack, on the go breakfast or lunch box treat.