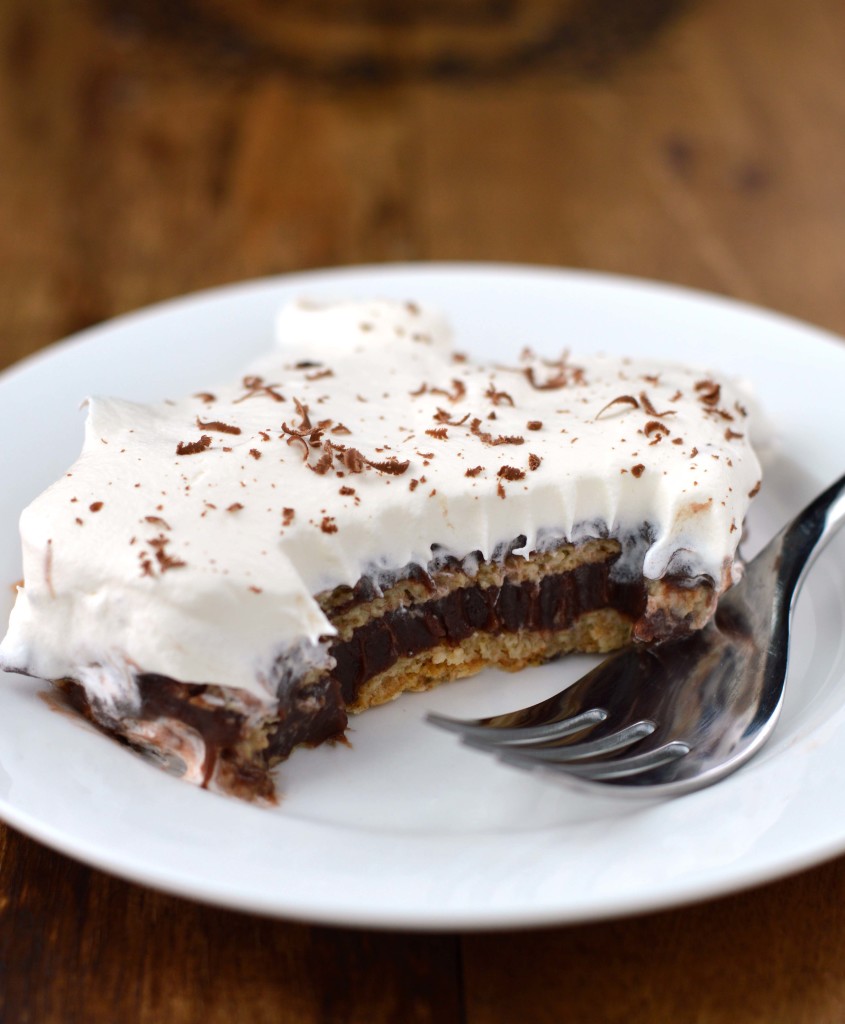 My memories are filled with my Mom's homemade recipes.  There's no mistaking them, the way they fill the entire house with a steamy comforting aroma.  Growing up, my brother and I were fortunate to have our Mom stay home with us.  She didn't just have us though, for more than 30 years she's ran a full time daycare out of her home.  To this day when I drop my kids off at Grandma's house she often has a pot of soup going.  It takes me right back to the days of running home for lunch, sometimes bringing a friend or two with me.  One thing we all loved was the pudding snack cake she makes.  It combines two of my favorite snacks – cookies and pudding!
Since I have never made this before I had no idea how much to buy so I grabbed two just in case.  Turns out one package does the trick so I'll have to make another down the road.  Darn.  It's super easy and only has four ingredients.  Start by layering some graham crackers in a baking dish.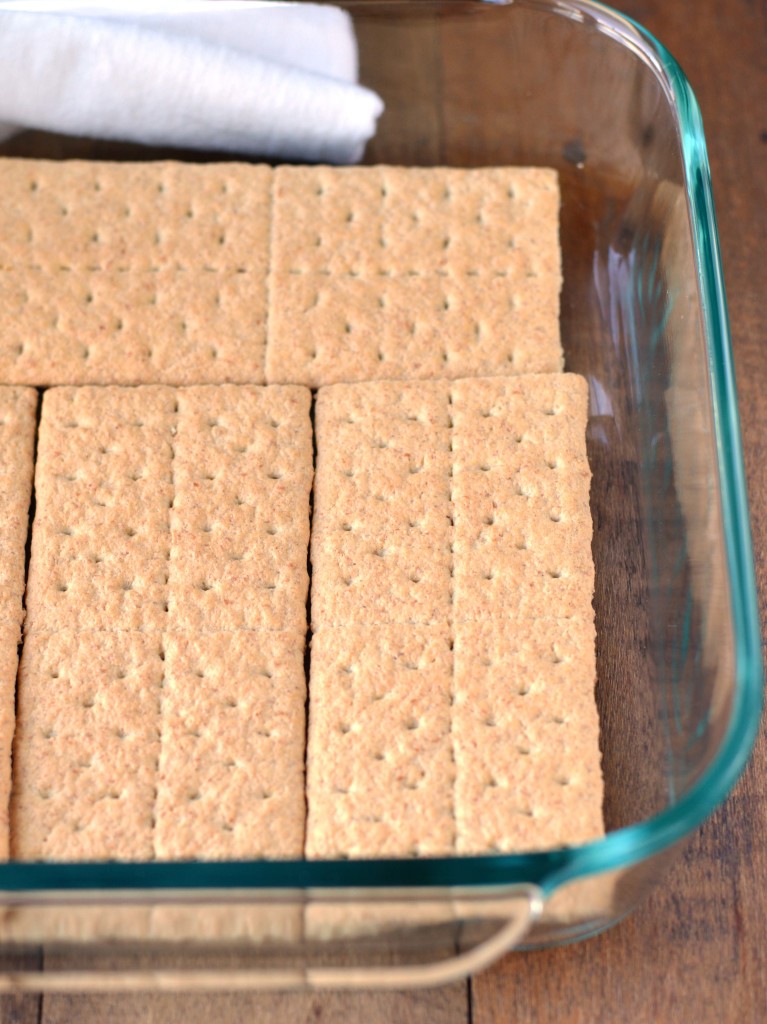 Then layer the hot cooked pudding over top.  Repeat one more time and place it in the fridge.  The graham crackers soften with the heat and moisture of the pudding.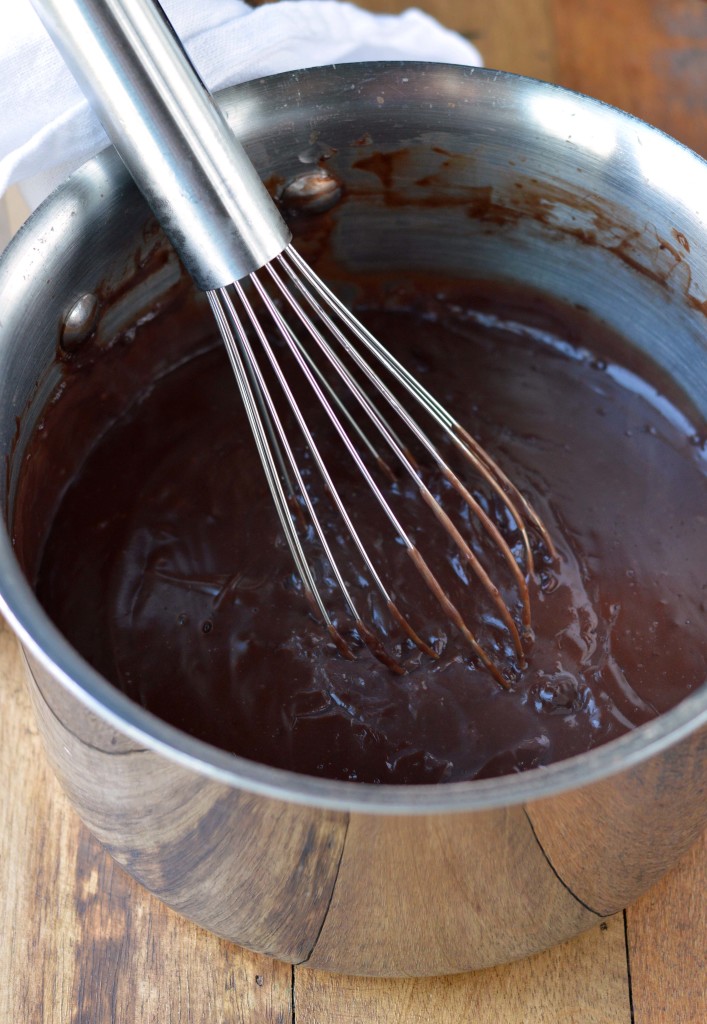 When you're ready to serve, top the whole thing with a layer of whipped topping and shaved chocolate.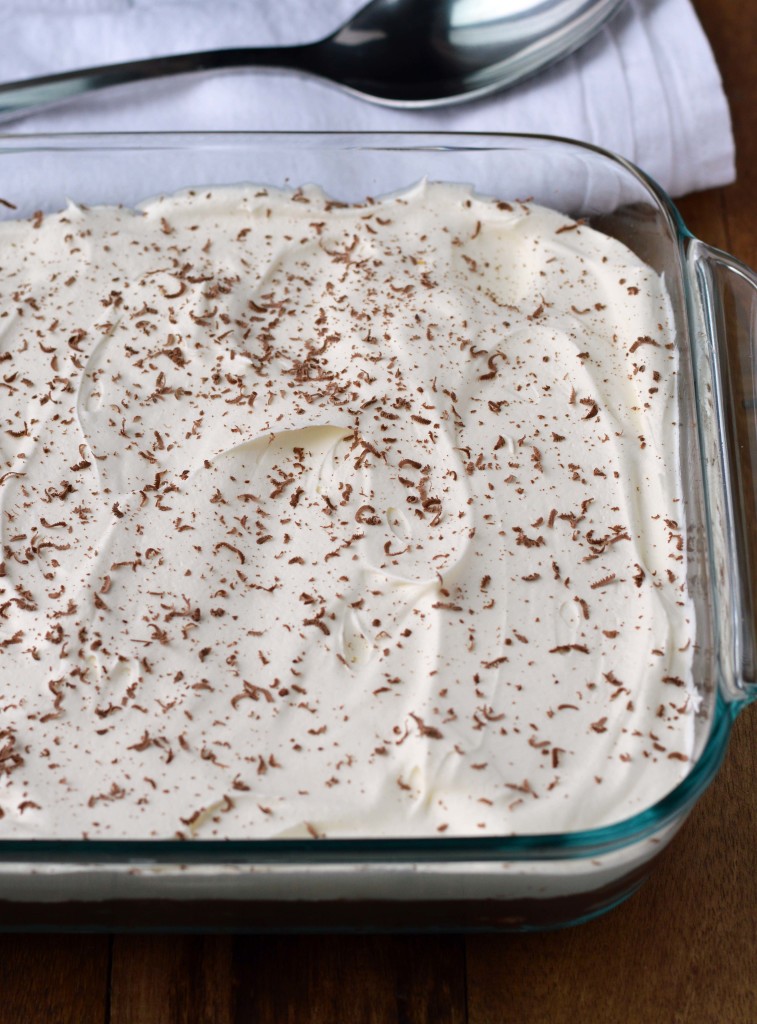 I thought I'd give it a go for my own family and still can't believe this is my first time making it!  I already knew I loved this simple snack cake, turns out my whole crew does too!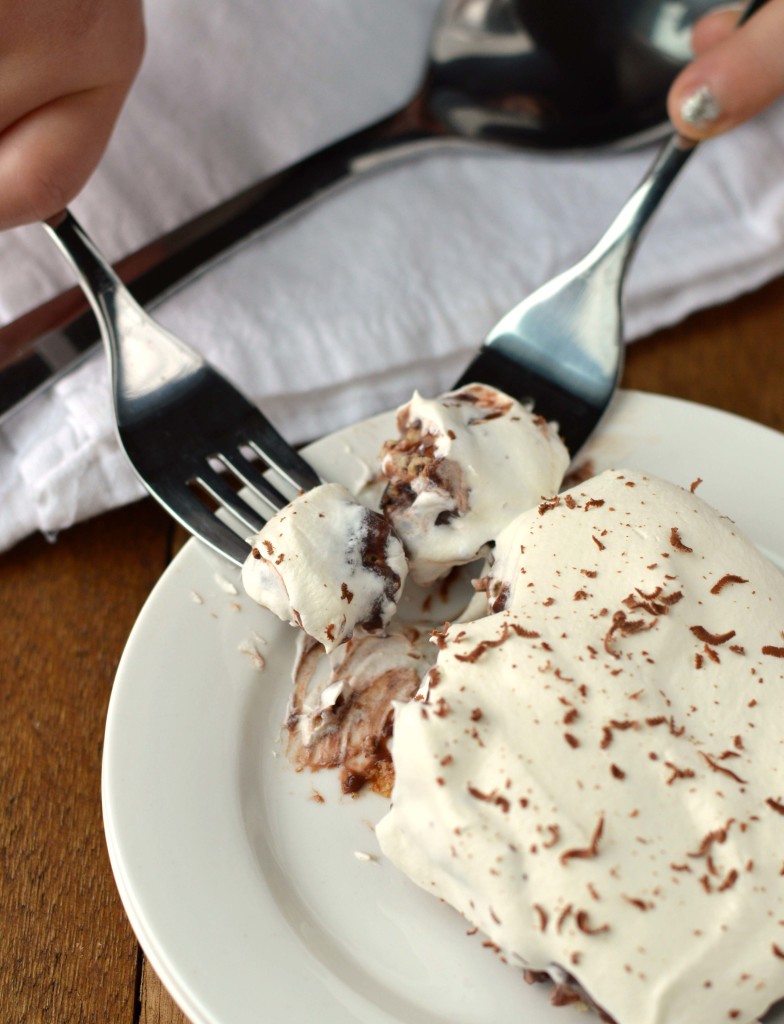 Today's theme was chosen by Goldfish, you can check out more family favorites here!