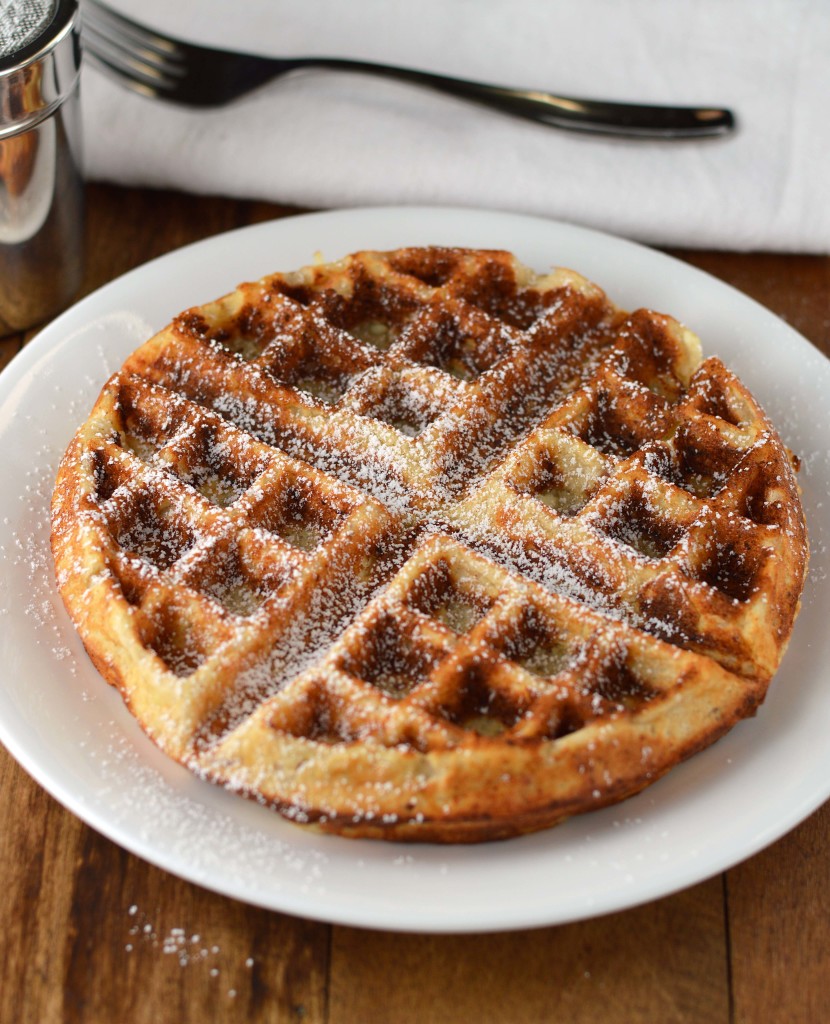 I got my latest farmbound box this past Friday and immediately knew I'd be making waffles with the ricotta and apples!  If you've never tried ricotta in waffles or pancakes definitely give it a try.  In this recipe the soft cheese replaces oil or butter.  You'll never miss it!  Any leftover ricotta can be used in so many ways.  Lasagna, stuffed pasta, whisked into scrambled eggs with some spinach or even a delicious addition to pizza!
The apples I got are a perfect size for school lunches.  We've been snacking on them all weekend with caramel dip too.  It's so much fun to pick up a box of fruit and vegetables then figure out how we'll use them.  It definitely forces us to get creative in the kitchen!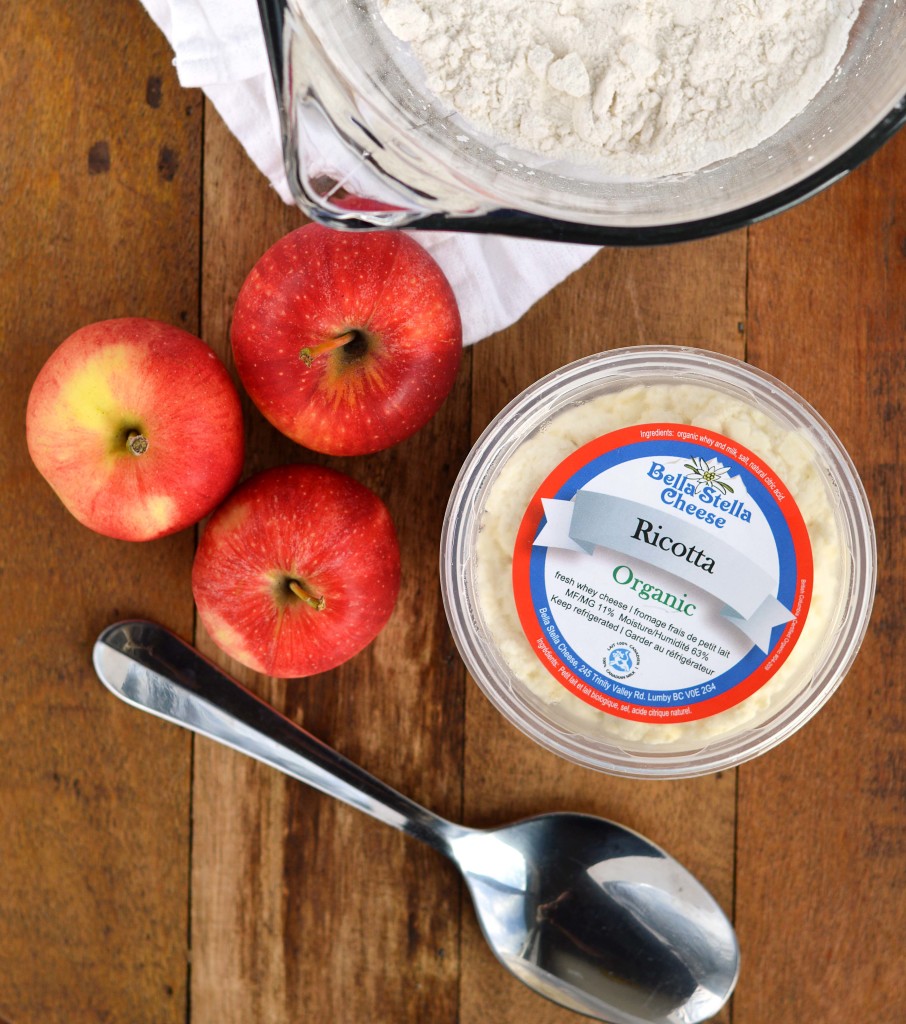 I bought this double Belgian waffle iron and regret nothing!  It's great for speedy dinners and works awesome!  I love the larger size waffle (of course) and deeper pockets it creates for the syrup.  It really puts my old waffle iron to shame!