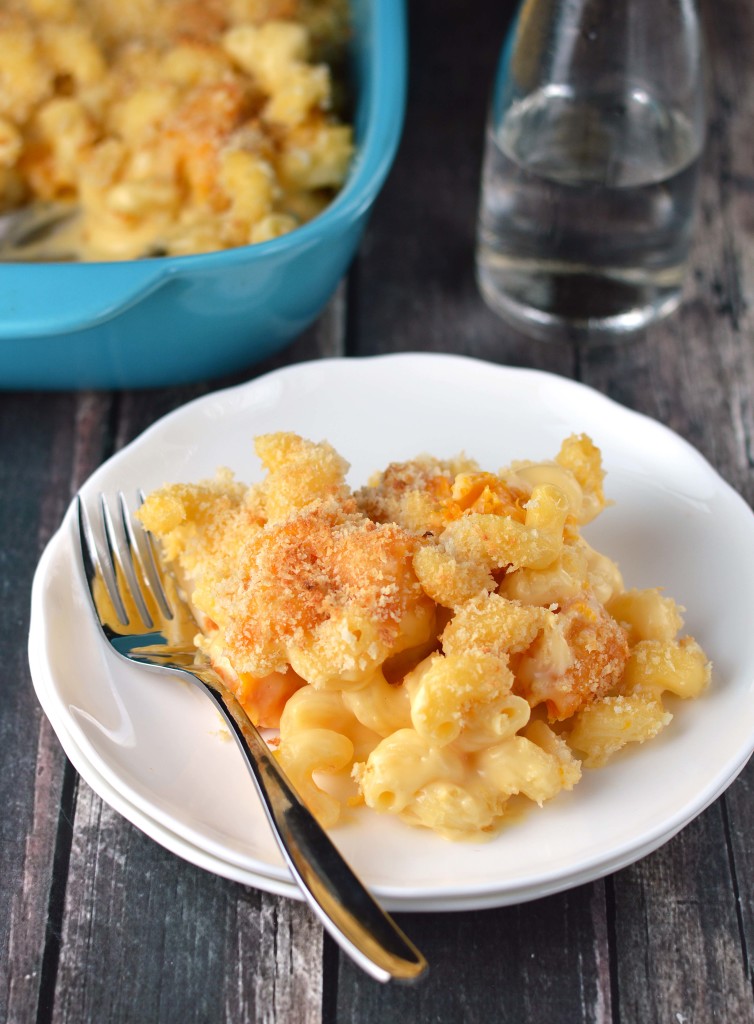 I was one of the lucky bloggers to receive a 4 piece set of CW by CorningWare and I'll be giving away a 2.5 Quart Vermillion Baker from CW by CorningWare so be sure to enter below.  The baking dish is microwave and oven safe, always a bonus!
These aren't the usual white baking dishes I have in the cupboard.  Nothing against traditional dishes but these are a fun way to serve up dinner!  Emily and I are BIG fans of teal so we were both excited when we found the 3-qt. Pool Baker.  We knew right away we'd be making homemade mac and cheese in this beauty.  She requests mac and cheese all the time for dinner so she can take it to school the next day in her thermos.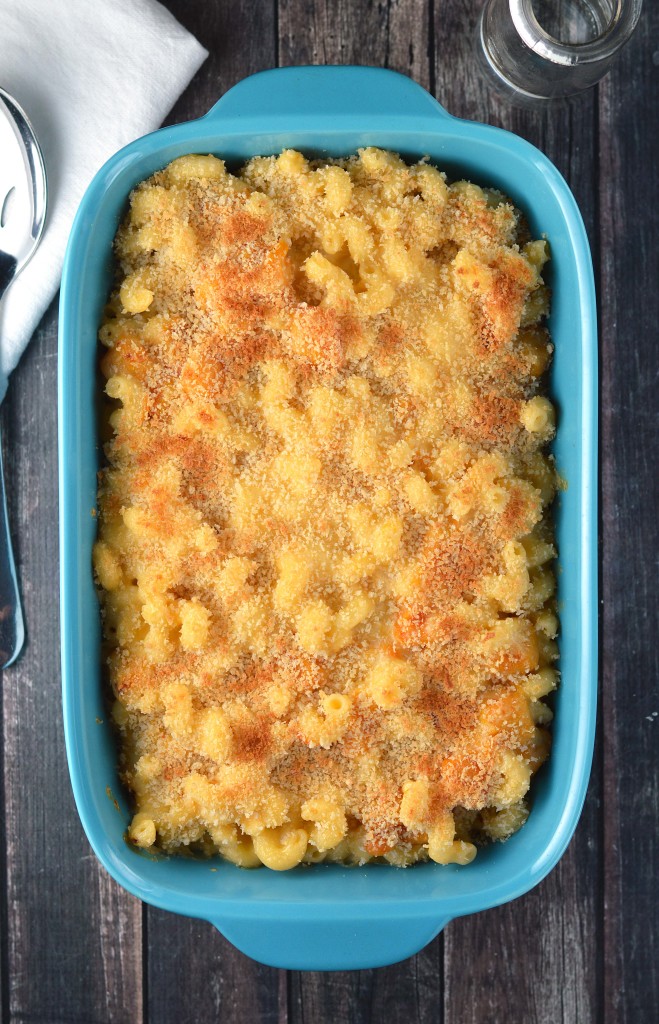 I've gone through my share of runny, bland, weird textured mac and cheese.  Here are a few tips to ensure a perfect result every time!
Old/Sharp cheese = more cheese flavor.  Leave the mozza for your pizza.
Don't skimp on salt.  If your sauce doesn't taste cheesy enough, try adding a bit more salt before you start grating more cheese.
Whole milk is best.  Let's be honest, we're using a lot of cheese here.  Don't be concerned with a low fat milk at this point.  Warm whole milk is even better.  It will blend a lot easier when you add it to the butter and flour mixture.
Whisk, then whisk some more.  Really get the butter and flour mixture worked together before adding the milk and salt.  Whisking constantly will ensure you have no lumps and bumps.
Below you'll find a recipe for the most delicious butternut squash mac and cheese.  Feel free to substitute the squash for other vegetables or even some smoky bacon.  I've found the combination of sharp Cheddar and Pecorino Romano give the best results.
Contest is open to Canadian addresses only, no PO boxes please.
Disclaimer:  This post is sponsored by World Kitchen and I have been compensated monetarily and with product.  Opinions are all mine.