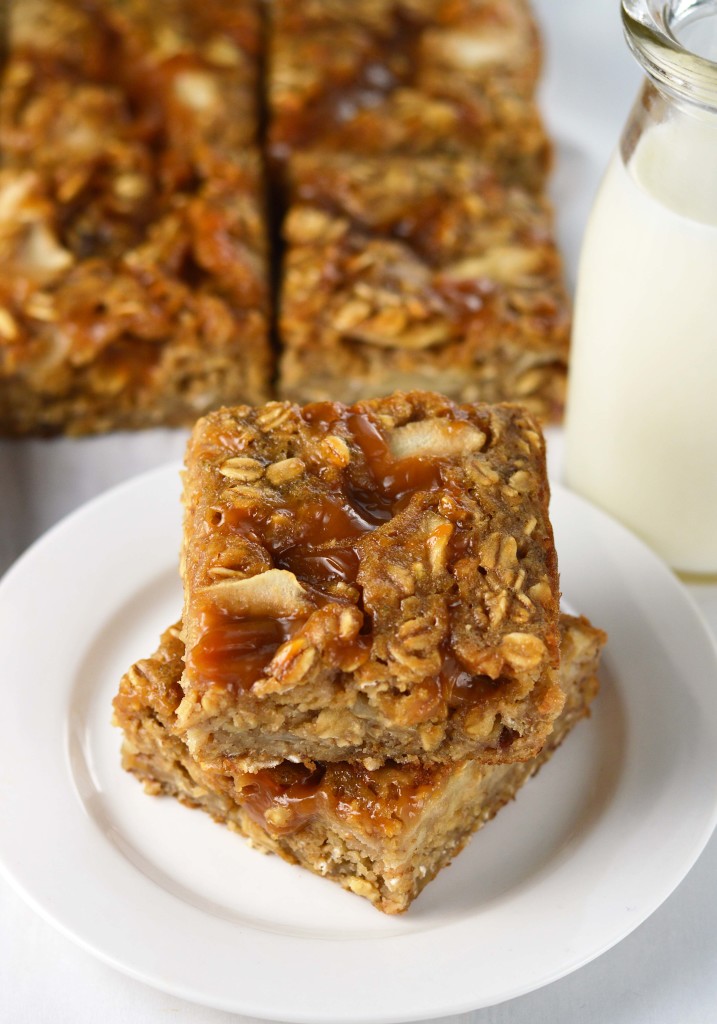 How did October 23rd sneak up so fast?  Almost Halloween!  All the costumes have been picked out, candy is purchased (eaten then purchased again) and I've decorated the house 99%.  My mom and I are traveling out of town to visit some family this weekend so I wanted to get it all done before we left.
My mom just happens to be the best traveling companion.  She doesn't judge my need for traveling snacks, room service or the mini fridge stocked with cheesecake.  We both have horrible sense of direction so I'm making a note right now to bring the GPS!  A few flights, rental vehicle and two hotels all in one weekend.  Should be rushed and really fun!
During all my Halloween preparations I made a recipe using one of my favorite Litehouse products ever!  The kids and I are in double love with the Old Fashioned Caramel.  We use it a lot for dipping fruit and now we've swirled some into these soft baked bars.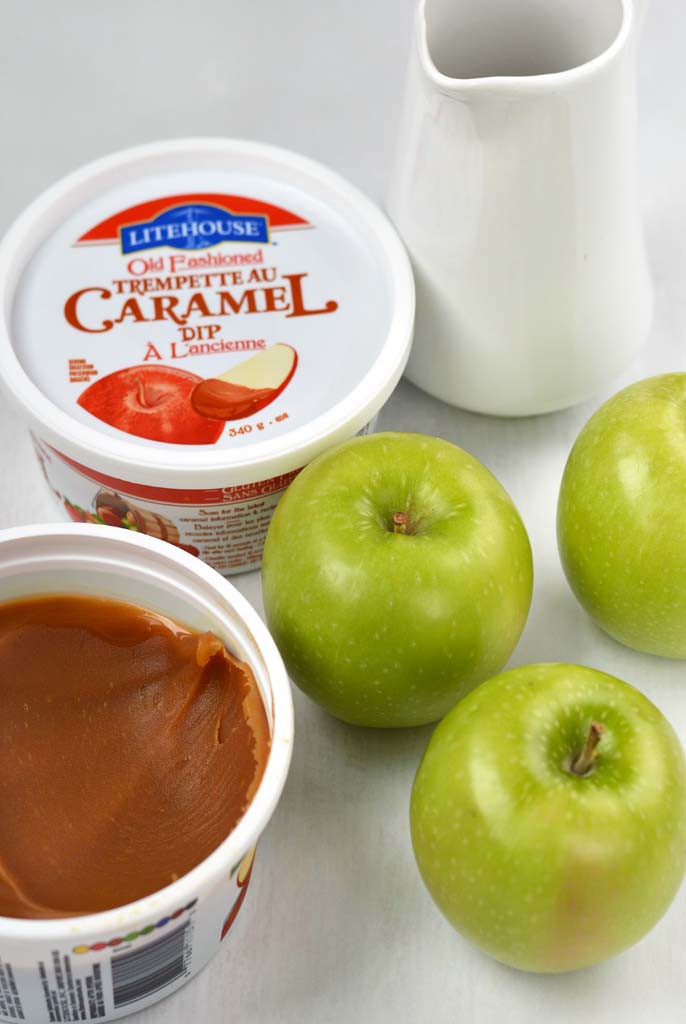 Caramel apple breakfast bars are a healthier, grown up version of the classic fall treat.  Though I'm not opposed to having one actual caramel apple this year…
Find the complete post and recipe here
Today's post is sponsored by Litehouse foods.  I have received compensation however opinions and photos are my own.