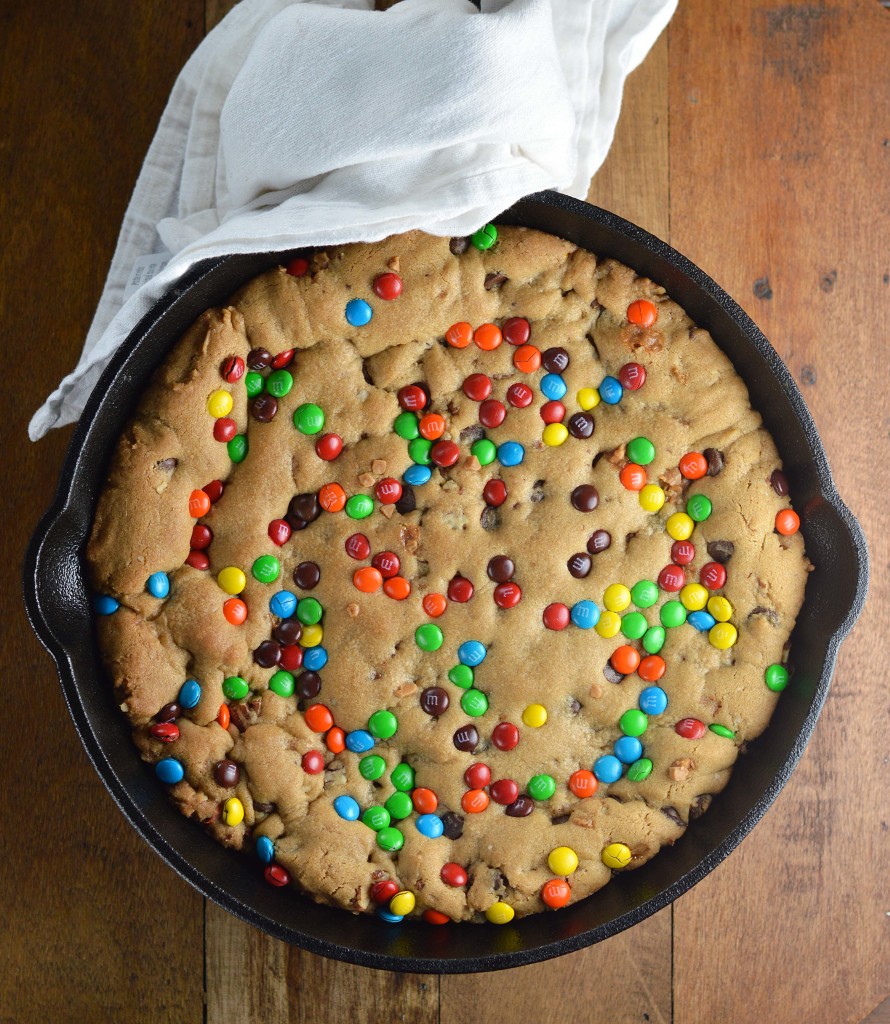 I could have easily named this "Quit being a hoarder" skillet cookie.  I went through my baking stash last night to find partial bags everywhere!  Plus a bag of marshmallows fell on my head.  Time to clean out the cupboards!
I was able to make a small dent in the collection and used up four bags.  Any combination will do, just keep it to about 1 1/2 cups total "stuff" 
To make it more appealing, I left the m&m candies out of the dough and pressed them on before placing the whole thing in the oven.  This also scores major points with the kids.  Super colorful – who doesn't love an m&m?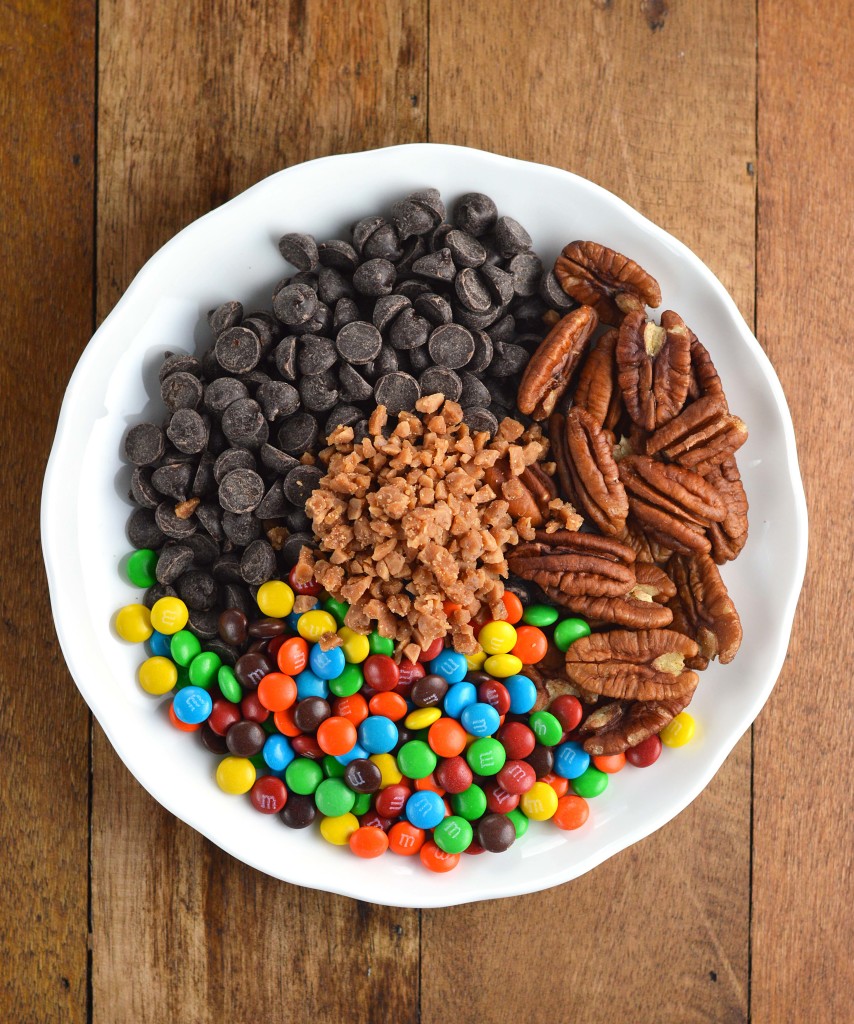 Skillet cookies are super fast – just smoosh all the dough in and off it goes!  The base recipe below is always a winner.  Add whatever you like!