Hello Friday and thanks for taking your sweet time arriving!  What a long, drawn out week that was.  Nothing new and exciting going on other than the usual school lunch rush, what's for dinner (what is for dinner?!) and driving the kids around to various activities.  I can't even blame bad weather, it's been perfect.  Seemingly summer with hot rays of sun beating down but that little breeze of cool wind in the background quickly shakes me back to reality.  I've lived here for almost 35 years and the promise of five months worth of winter doesn't get any easier.
I've been so brownie and caked out this week.  I made both and we got through them in record time so I'm feeling a little guilty/puffy from that.  Today I whipped up a healthy gingerbread smoothie for two.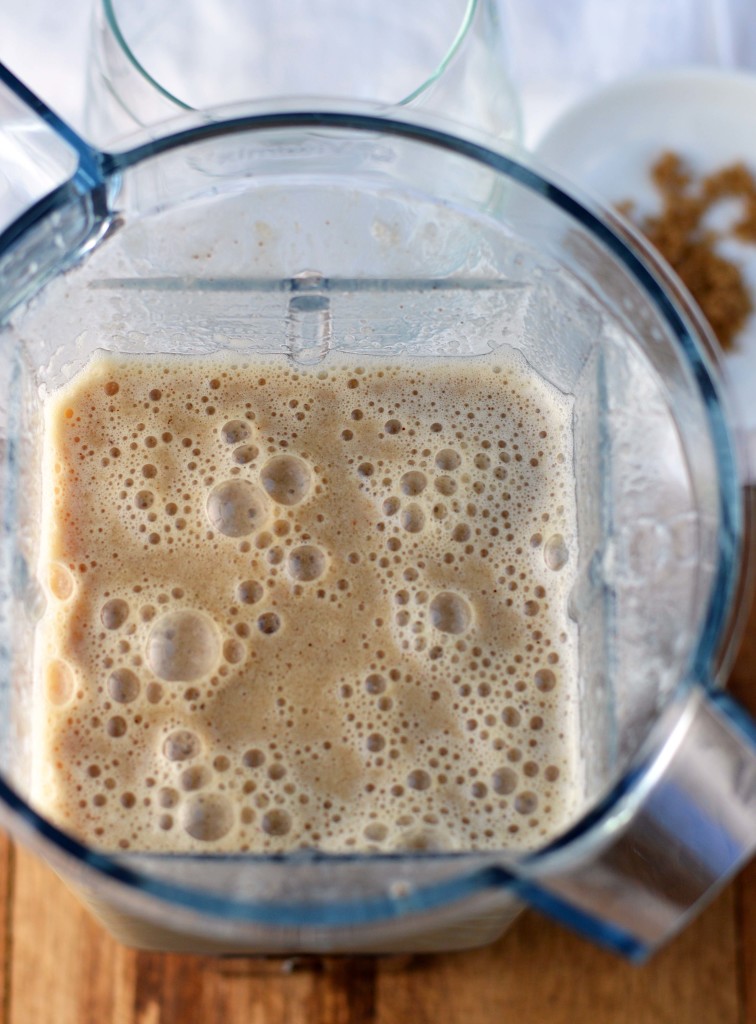 It's perfectly creamy and has all my favorite fall flavors.  Fresh, homemade and healthy.  And in less than 5 minutes!