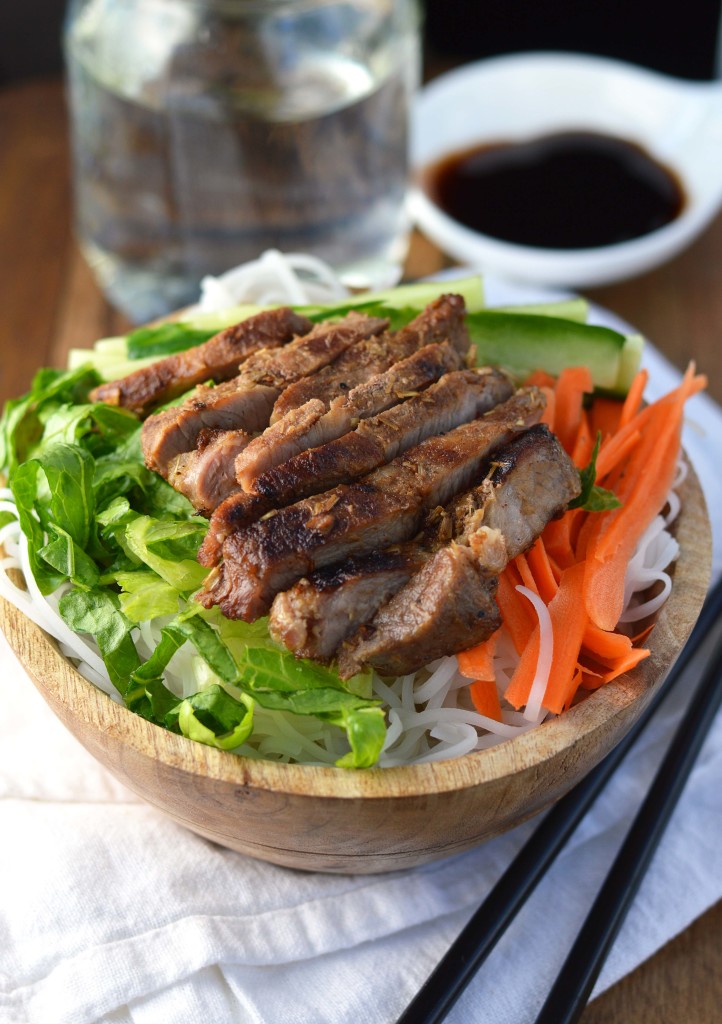 I could eat these grilled lemongrass pork noodle bowls every single day and not be upset one bit!  They taste so similar to what I would order from our Vietnamese restaurant in town.  I know for a fact it's much healthier though.  I've used minimal oil in the marinade and just a light coating of cooking spray when grilling.  That's the best part about recreating a recipe at home.  You know exactly what's in it!
The binge fest we call Canadian Thanksgiving is officially over, even though I have reminders lurking in the fridge.  I see you pumpkin pie!  I'm at the point where I've eaten so much that I'm ready to just start tossing it all.  My husband and I are fortunate to have both our parents in town so we did the massive dinner x 2.  I am in my pj pants right now as I'm typing and I will admit they're getting tight.  Note to self:  Put the fork down – your comfy, stretchy clothes are becoming one with the summer tank tops.  Too small!
I've got my weight watchers friendly lunch and green smoothie ready for tomorrow – along with my trusty oatmeal and fruit.  This grilled lemongrass pork noodle bowl will be an easy way to get back on track!
The marinade is easy to throw together, especially when using some shortcuts.  I just love these Instantly Fresh products.  No need to wash, peel or chop.  I've wasted a lot of money buying something like Lemongrass only to throw it away after one use.  They don't need refrigeration so I just keep them in the cupboard.  No wasted produce or money!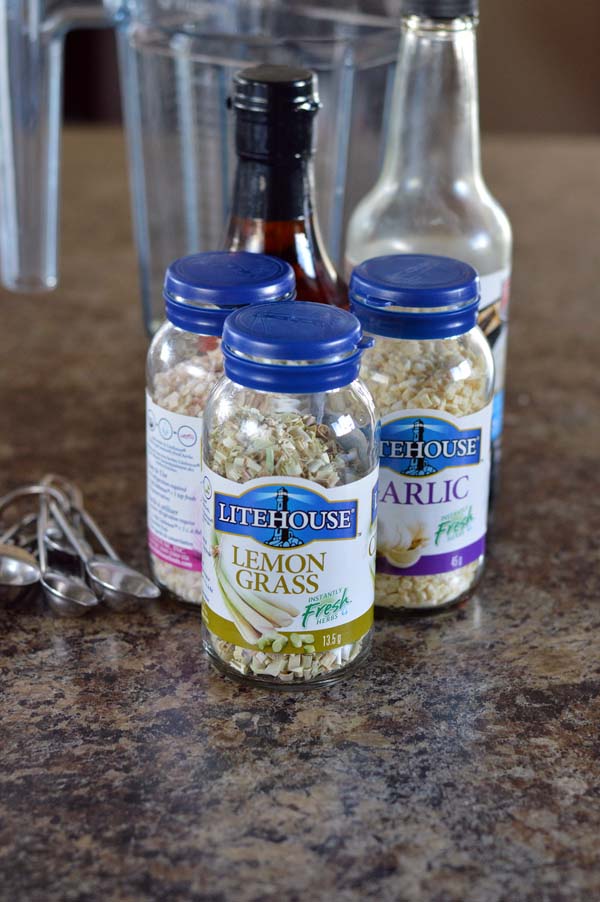 For the vegetables I used what I had in the fridge.  Chopped romaine lettuce, thinly sliced cucumber and shaved carrots.  All served over rice noodles.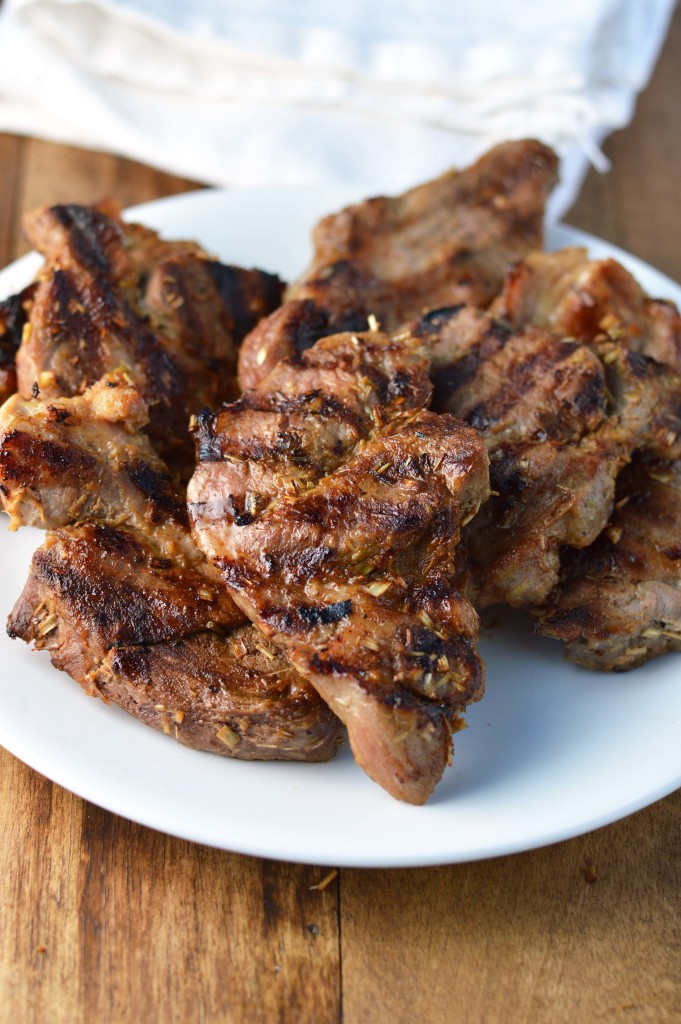 You'll end up with quite a bit of sliced pork.  I divide it up into small containers or bags and freeze them for a quick meal later on.