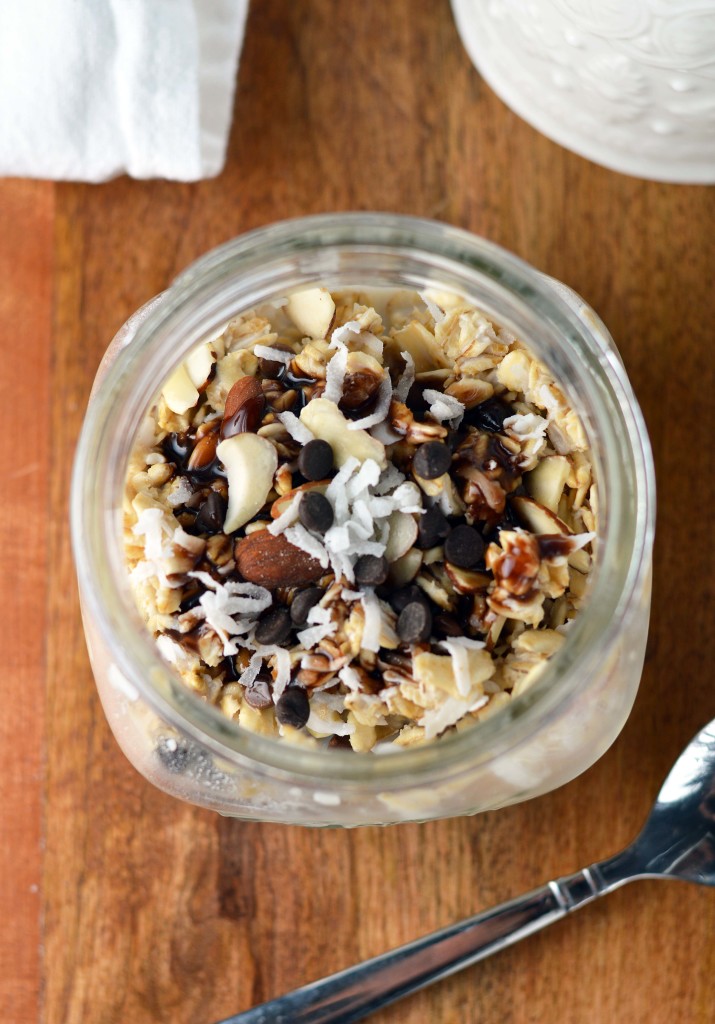 I was cruising Instagram, as I do before bed most nights "only 5 minutes" then midnight rolls around – shoot, duped again!  When I scrolled past some almond joy overnight oatmeal.  I just had to have it!  I used an even amount of oatmeal and milk then added an acceptable amount of the good stuff.  Chocolate, Coconut and Almonds.  Plus a few other little things.  The base comes in handy for the little bags that collect in my pantry.  Raisins, cinnamon, dried cranberries, nuts, the list goes on.
I'm loving the overnight oatmeal lately at work.  I've been flat out busy, often finding myself finally going to microwave my usual hot oatmeal at 11:30.  Too busy to eat?  What's happening to me!  This way I have no excuse.  Pretty sure I can find time to make it to the fridge.  No effort required.
This version is my current obsession.  Obviously I didn't get enough Almond Joy's at Halloween.  Now I must eat it every day for breakfast.  Here's how it goes…
Place the oats, coconut and chocolate chips in a covered container.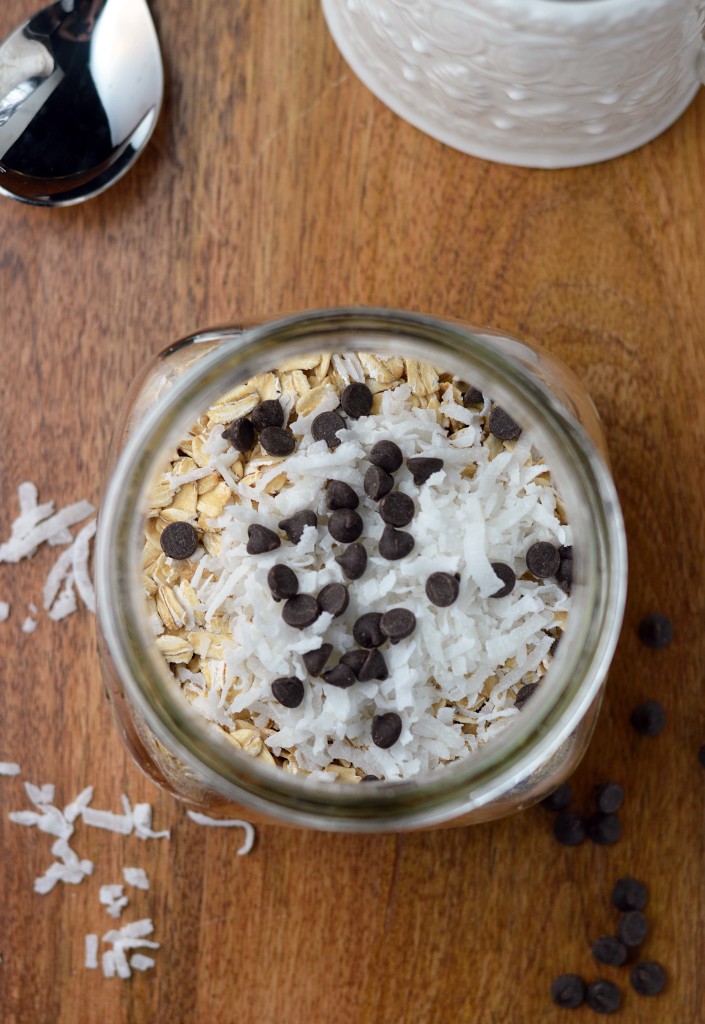 Add the milk and Almond extract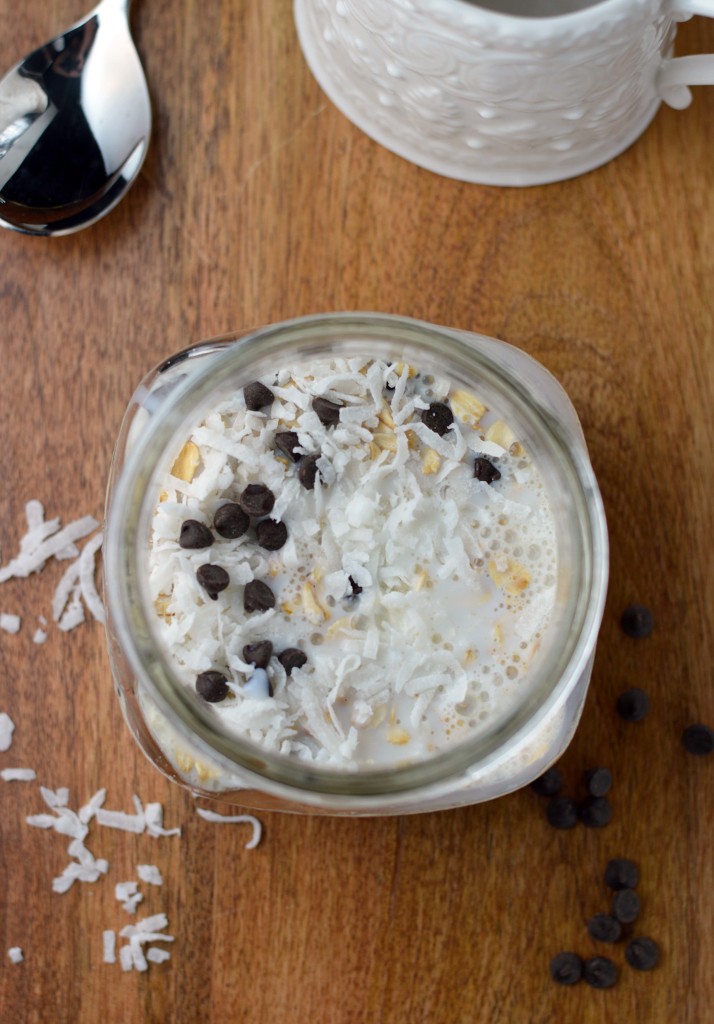 Give it a stir, cover and place it in the fridge overnight.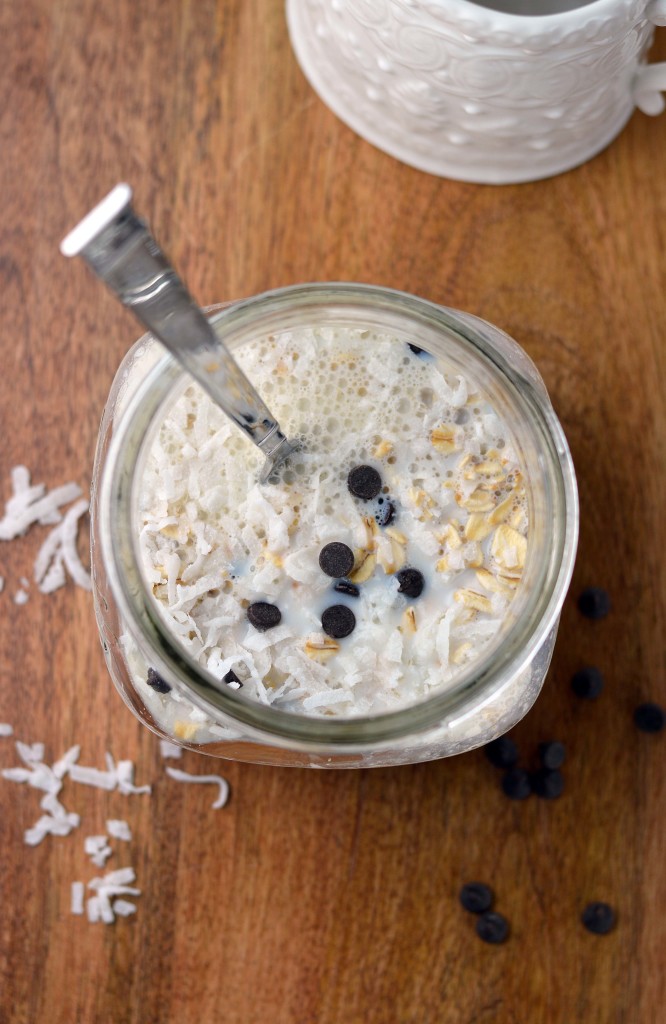 In the morning, breakfast is served!  I like to add the Almonds right before I eat it so they're not soggy.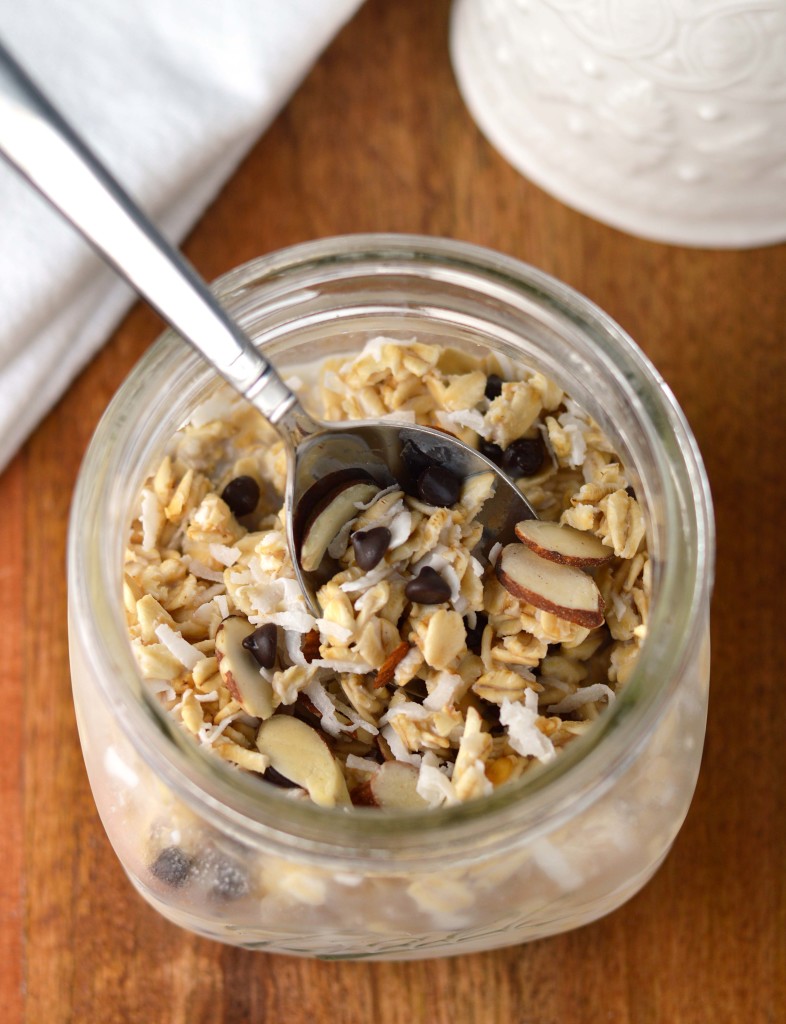 Of course, if you feel like this guy needs more chocolate and you just happen to have some chocolate sauce in the fridge – then feel free to add it too.
Doesn't that look 100% better?