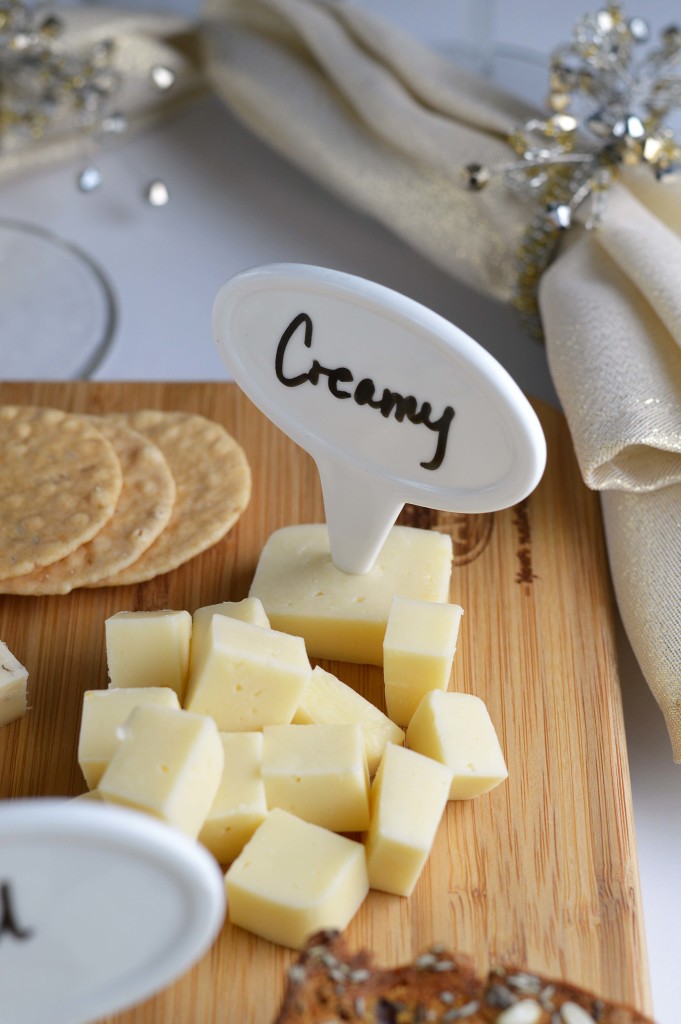 This is it for 2015.  My last post of the year is sponsored by Arla Dofino Havarti Cheese and we have a giveaway for one lucky reader!
If you're like me your diet lately has been at least 50% cheese.  Party trays, rich cheese loaded dishes and even desserts.  Let's keep the party rolling with this perfect cheese selection featuring Arla Dofino Havarti Cheese.  I've selected three flavors to showcase on my cheese board – something for everyone! 
A creamy Havarti perfect for the littlest guest, Dill and Herbs and Spices for those more adventurous.  They're all made with 100% milk and available in pre sliced or flavored wedges.  Dill is my personal favorite.  In the summer you'll find me lingering in the grocery store when they bring in the fresh herb.  To have it available in cheese version makes me very happy!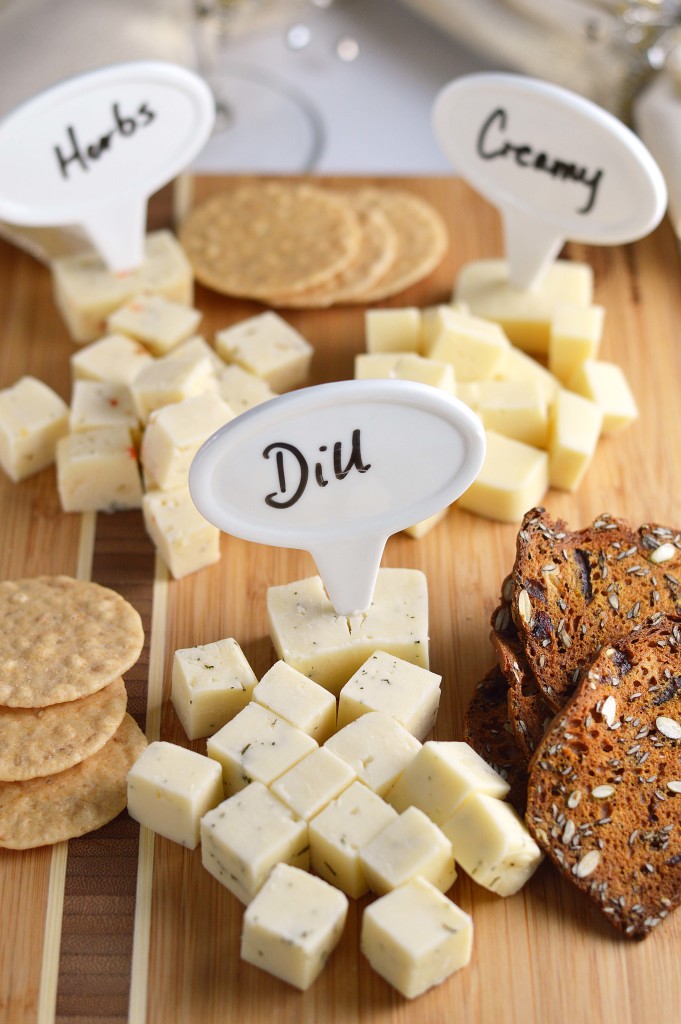 There's lots of recipes on the Arla Dofino website.  Everything from appetizers, sandwiches and main dish ideas.  Their Havarti wedges are available in these savoury flavours; Creamy, Light, Jalapeño, Herbs & Spices, Sundried Tomato, Garden Vegetable, Dill and Roasted Garlic.
Be sure to enter the giveaway below for $25 in vouchers, a beautiful bamboo cheese board and six porcelain markers with erasable pen.  Canadian addresses only.

df423f8cf42e5efee6247bf816ae319a89a7c7190b1c4bb457