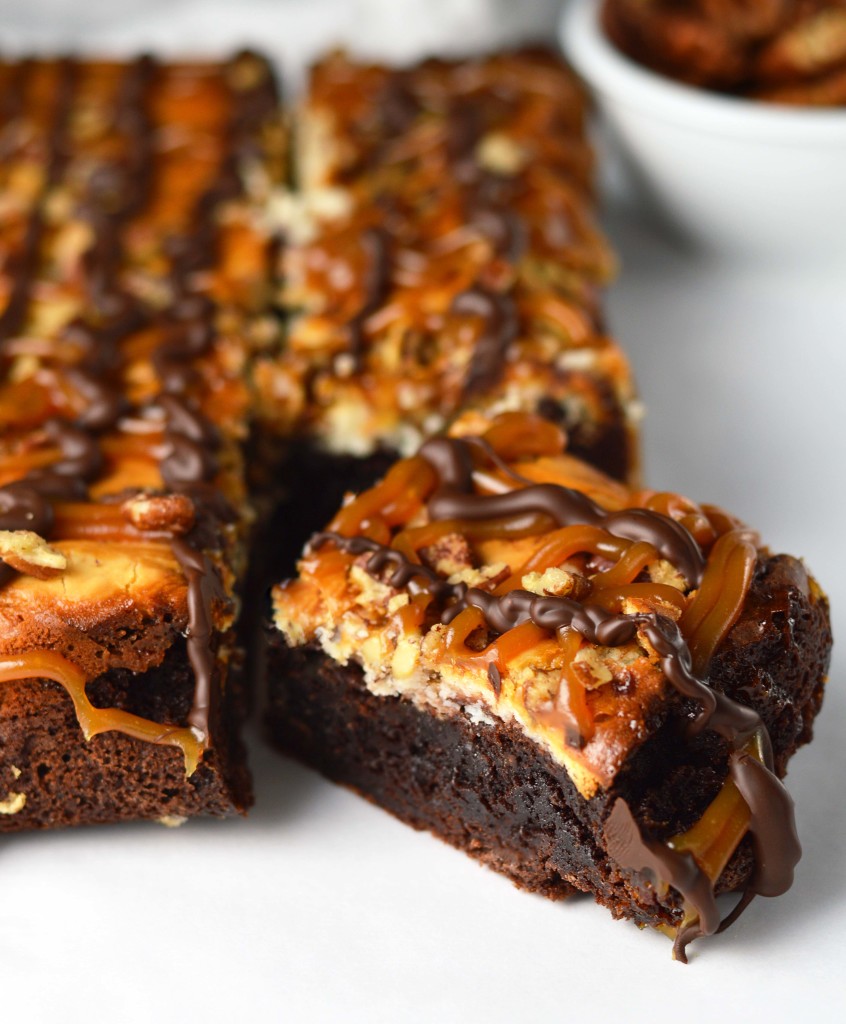 If I don't see or eat a part box of Turtles in December it doesn't feel much like Christmas.  So many of my Christmas indicators rely on chocolate.  Advent calendars, initials in milk chocolate, a massive Toblerone.
Ever since I made the Turtle cookies I knew I had to make a brownie version.  It's kind of scary how easy the Turtle Cheesecake Brownies came together.  Scary like I could make three more batches in no time…
I started with my favorite Ghirardelli brownie mix.  I love how Costco sells them in a mega pack!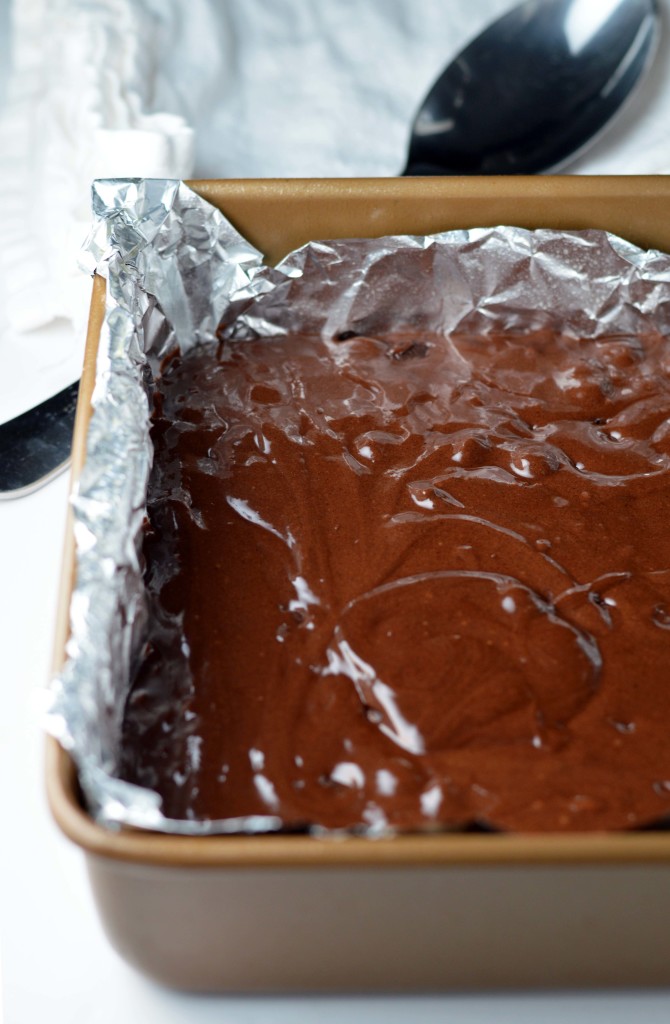 Then swirled in a cheesecake layer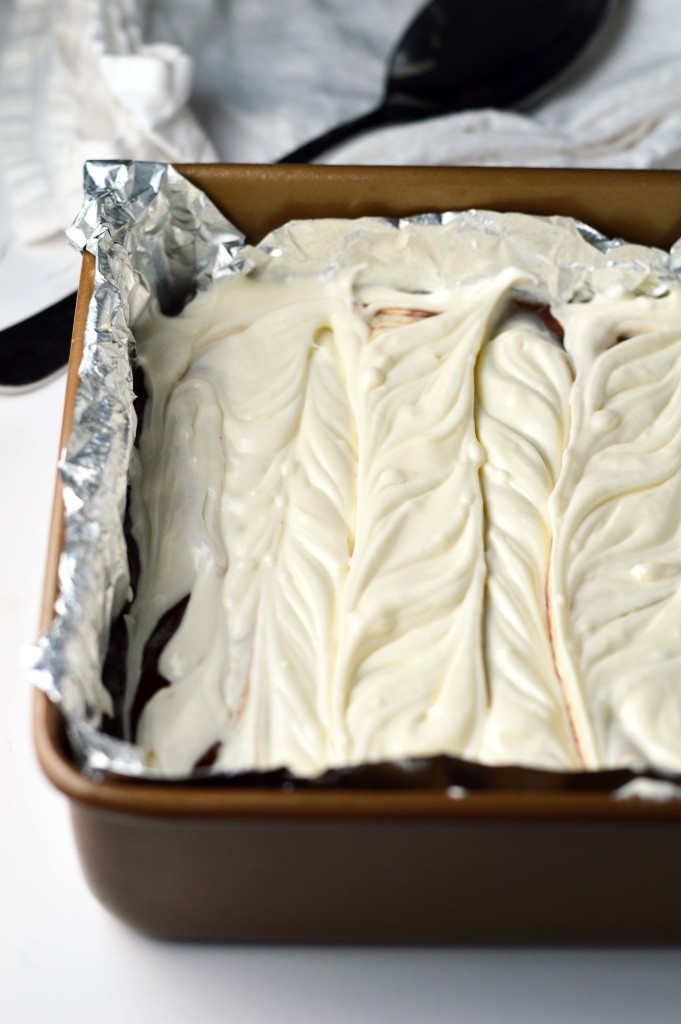 Added some caramel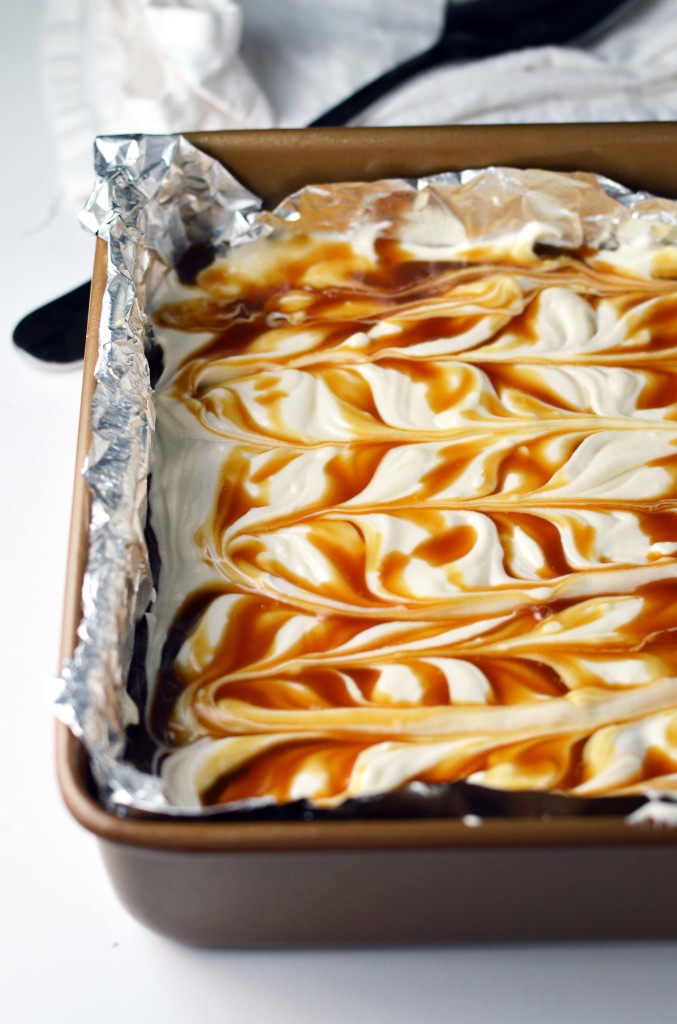 Sprinkled some chopped pecans and baked it for an hour.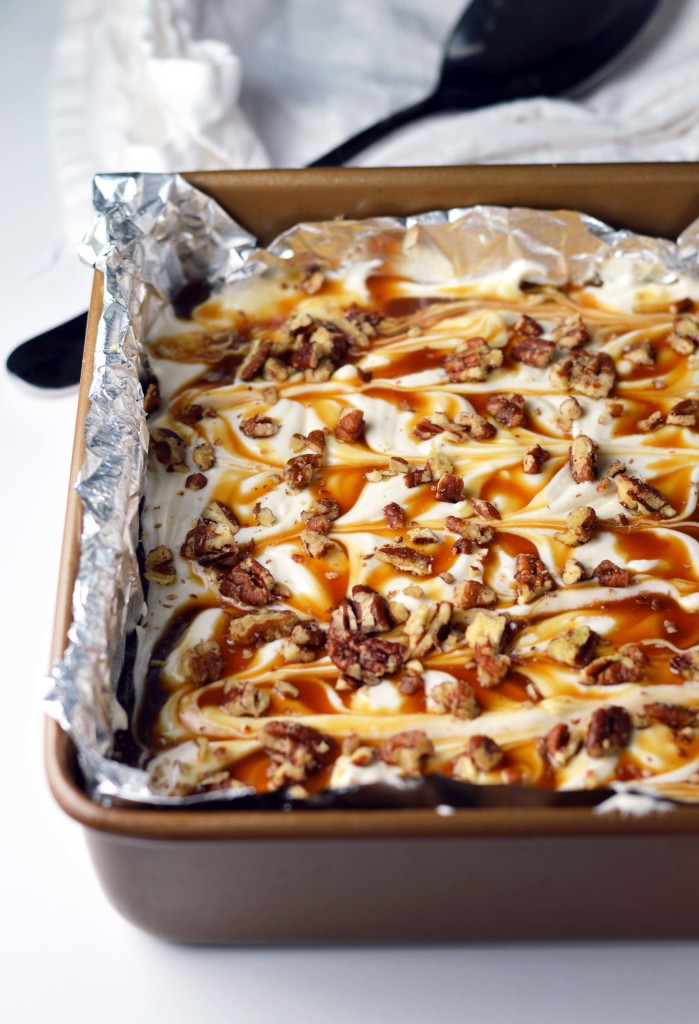 After it cooled completely I drizzled more caramel over top then melted some chocolate chips with a bit of butter and drizzled that over top.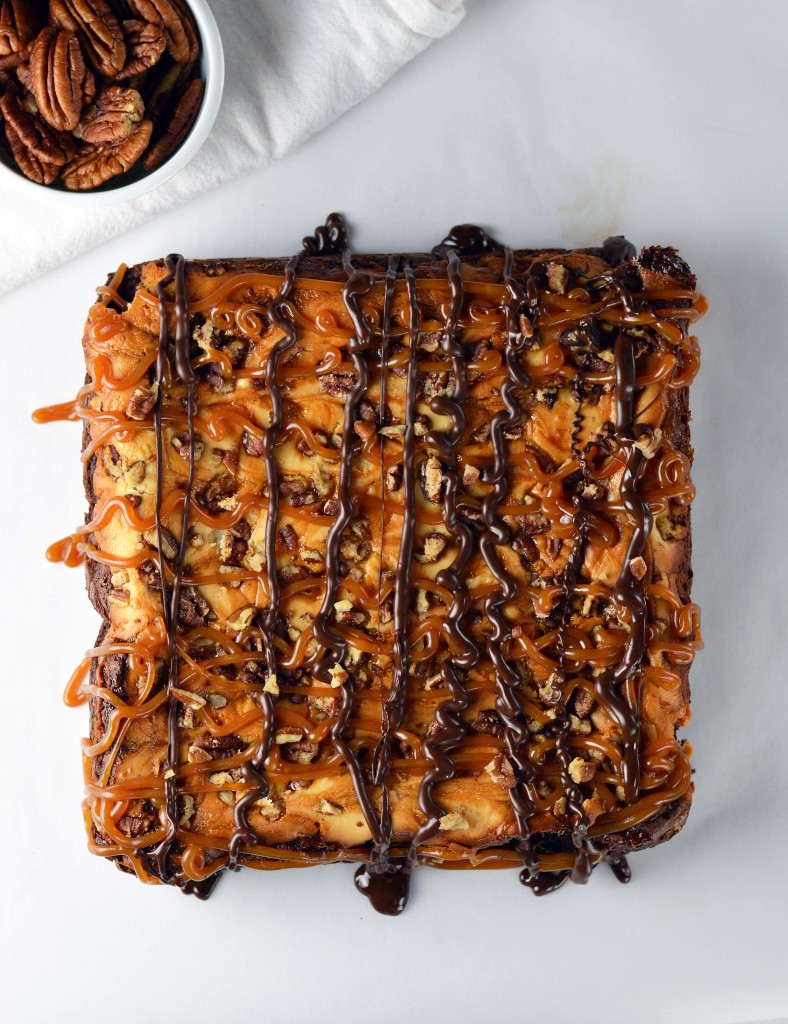 Hold on January, I'm coming!