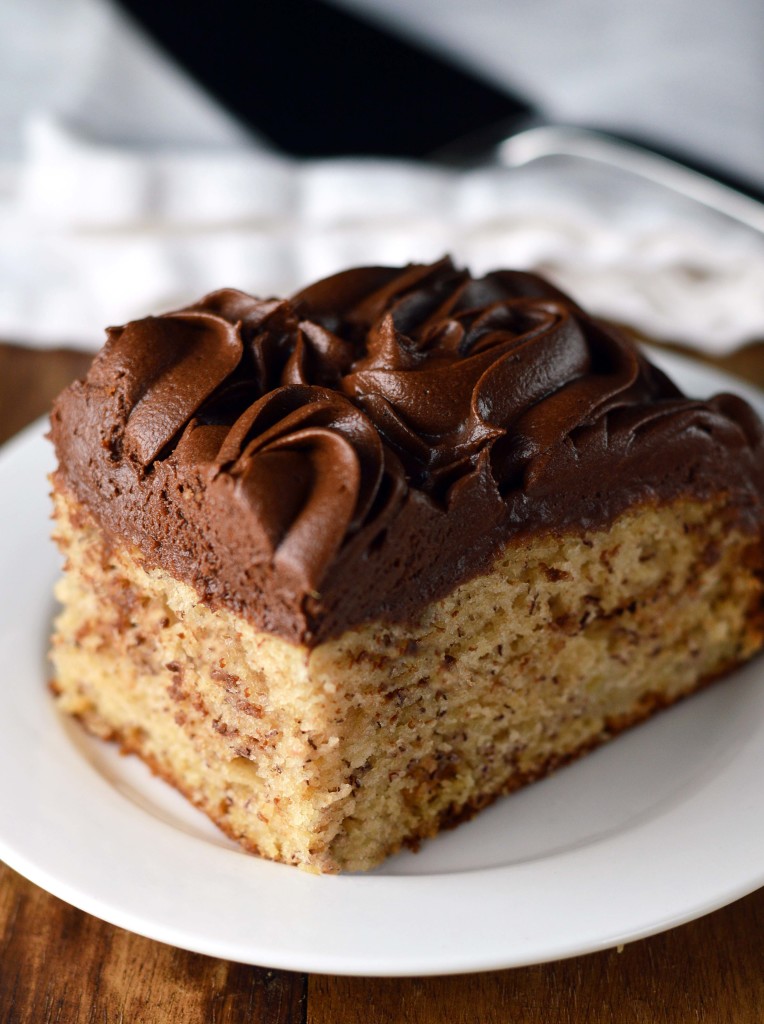 For the last two weeks we've been playing which family member is sick today.  It all started out with some croup, a stomach bug, sinus cold and now back to vomit.  Delightful!  This weekend I'm opening all the windows and bringing out the lysol wipes.
My cold is just starting to break again so I'm hoping to be able to fully taste this cake I've made.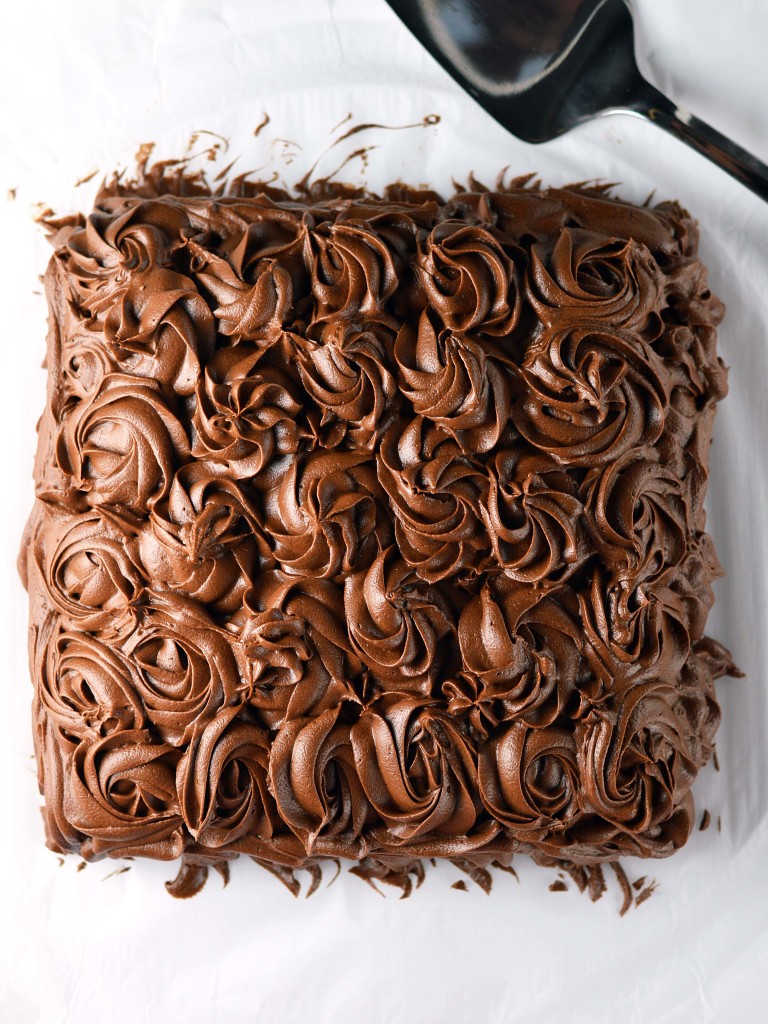 One bowl wonder, that's what the banana cake with chocolate frosting is.  Technically two bowls if you count the frosting but the cake itself comes together so easily I didn't even bother with the stand mixer.  I also measured the bananas this time.  I used two over ripe bananas from the freezer, thawed and mashed measured 3/4 cup.
The frosting is one I use often.  It's on this chocolate cream cake and is so easy!  There's no melting any chocolate with this one, just some cocoa powder, hot water, butter and powdered sugar.  I used a 1M tip to pipe some roses all over.  I find it's easy than a crumb coat and flat surface.  Plus you get more frosting this way!  Not a bad thing.