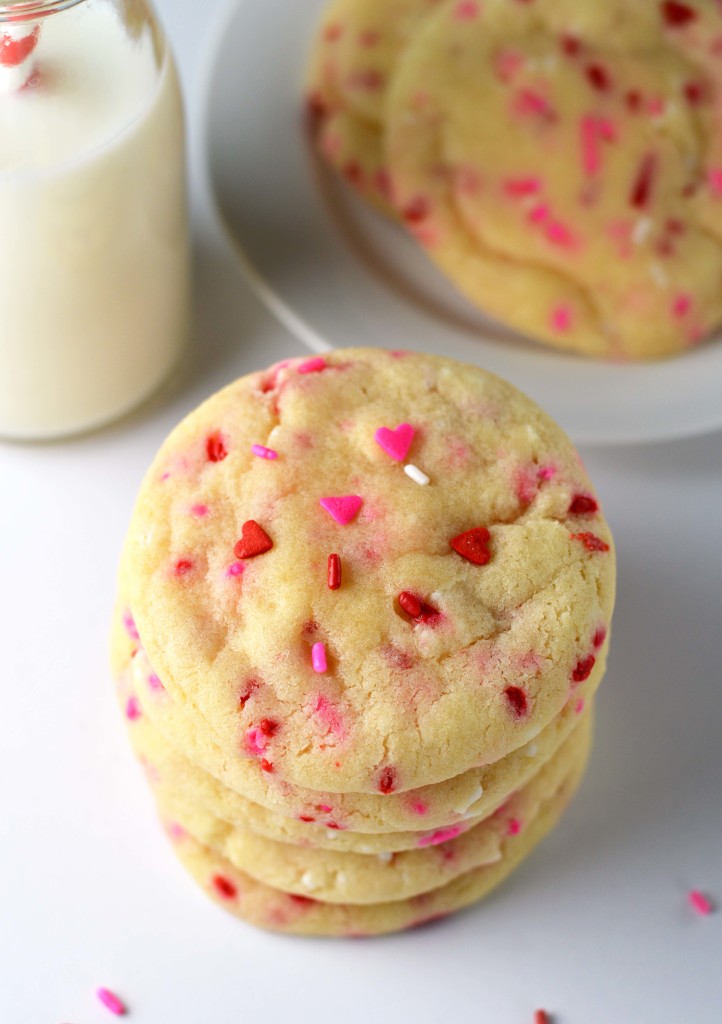 It's hard to avoid the pink and red at every store these days.  I'm sure I saw those boxes come out as soon as January 1st rolled around.  We barely have time to recover from the indulgent days of December before we're thrown back into chocolate overload.
I will be first to admit I am not really a fan of Valentine's day.  We used to take our Winter getaway around the 14th each year, avoiding most of the cards, chocolates and red roses.  The last few years we've had to change our holidays so we're here and might as well eat a cookie about it!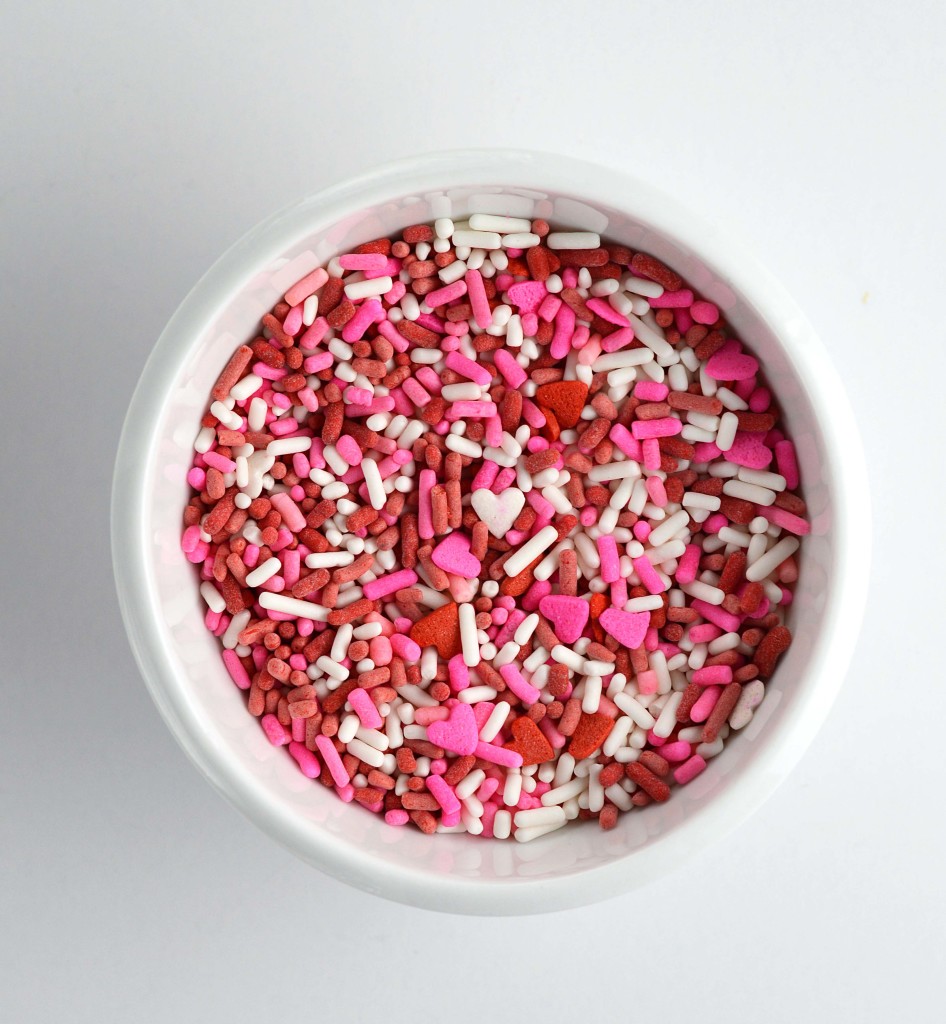 I made Valentine sprinkle cookies to help get me into the festive mood.  I think it worked, or it could just be the sugar high.
If you're thinking "But I don't even like sprinkles"  I'm with you!  Once you bake them the sprinkles just melt right in.  Give yourself an hour to let them chill out in the fridge before baking so they don't spread out and become really thin.  Once you make the base you'll be able to add whatever color sprinkles you like.  All blue for a baby shower, red/green for Christmas… you know.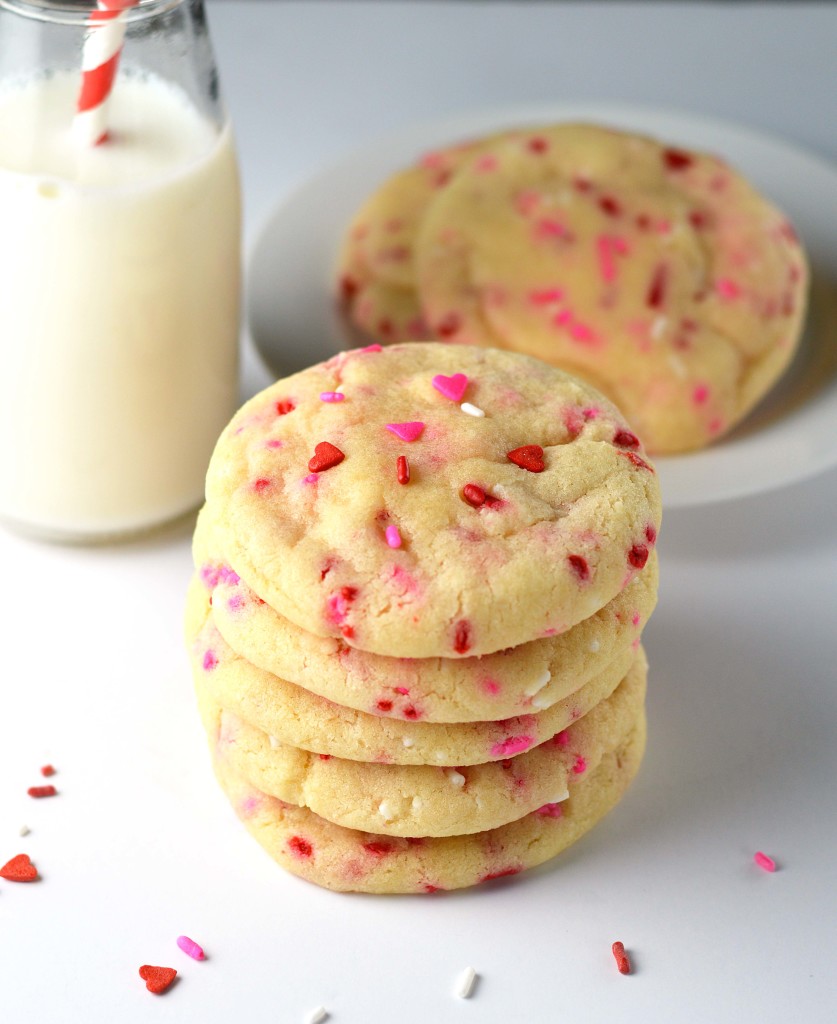 I'm 100% sure you'll love them, sprinkle lover or not.  Here's a video of the inside since I forgot to grab a picture.  You'll get 12-15 pillowy soft cookies.