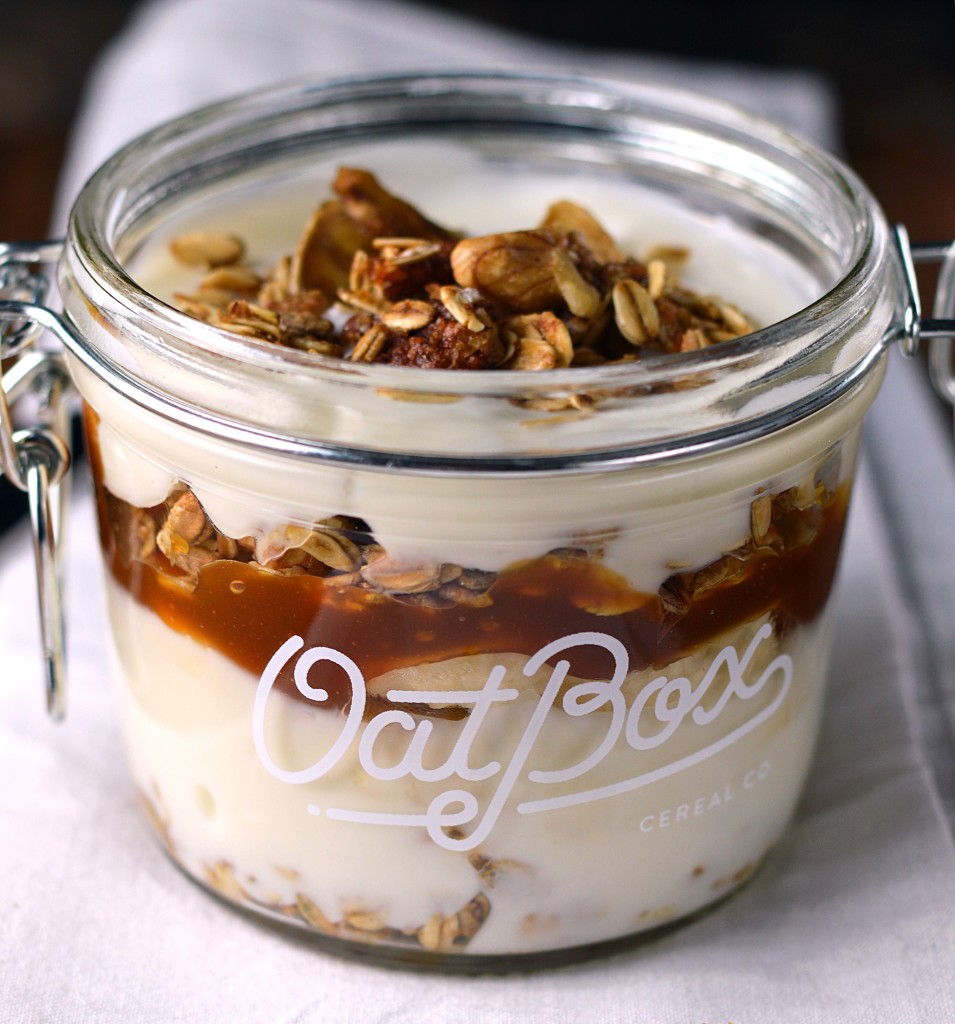 Do you love breakfast?  I do too.
I've teamed up with Oatbox.  A company that delivers breakfast right to your door.  The best kind of mail is edible!
Once you're signed up, you'll receive two bags of oats every month.  They're specially made by hand right before they're shipped out.  As an added bonus, your first order comes with a free glass jar!  January's flavors were Banana, Pecan & Walnut and Coconut, Kiwi & Almonds.  They're way better than what I've been having at my desk each morning and I'm so happy to offer $5 off your subscription!  Honestly though, it's already so affordable.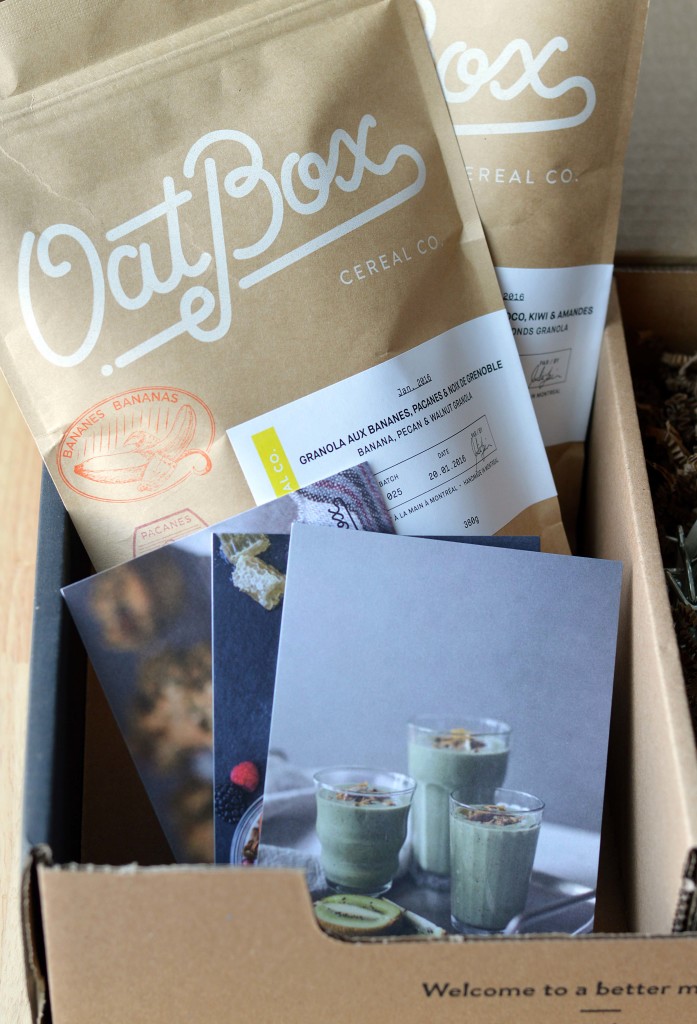 I've tried mine straight up in a bowl, from the bag and with a splash of milk but I also made this somewhat decadent breakfast parfait.  It's got layers of yogurt, sliced banana, caramel and the banana, pecan & walnut granola.  Warning:  It's ridiculously good!
I hope you'll join me in enjoying breakfast a little more each day.  Let's think of it as having our own personal chef.  We deserve this!  To sign up, just click here to get started.  Coupon code:  fbc_fridayiscakenight  By signing up you're also feeding little ones.  Every time they ship you a box, a child will be given a full breakfast at school.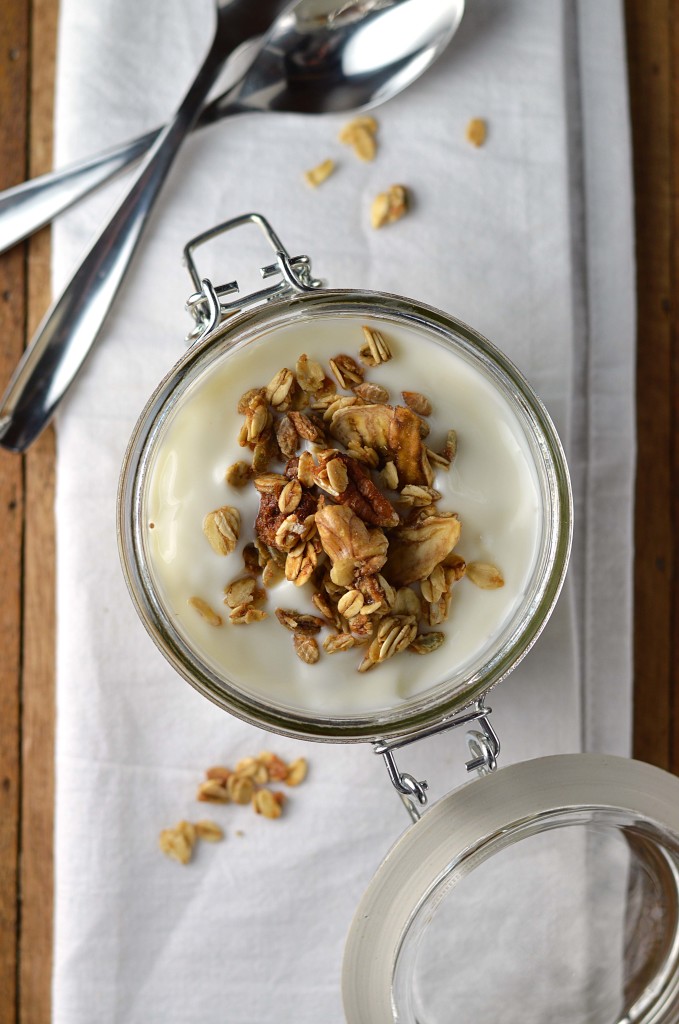 This post is sponsored by Oatbox and contains affiliate links.