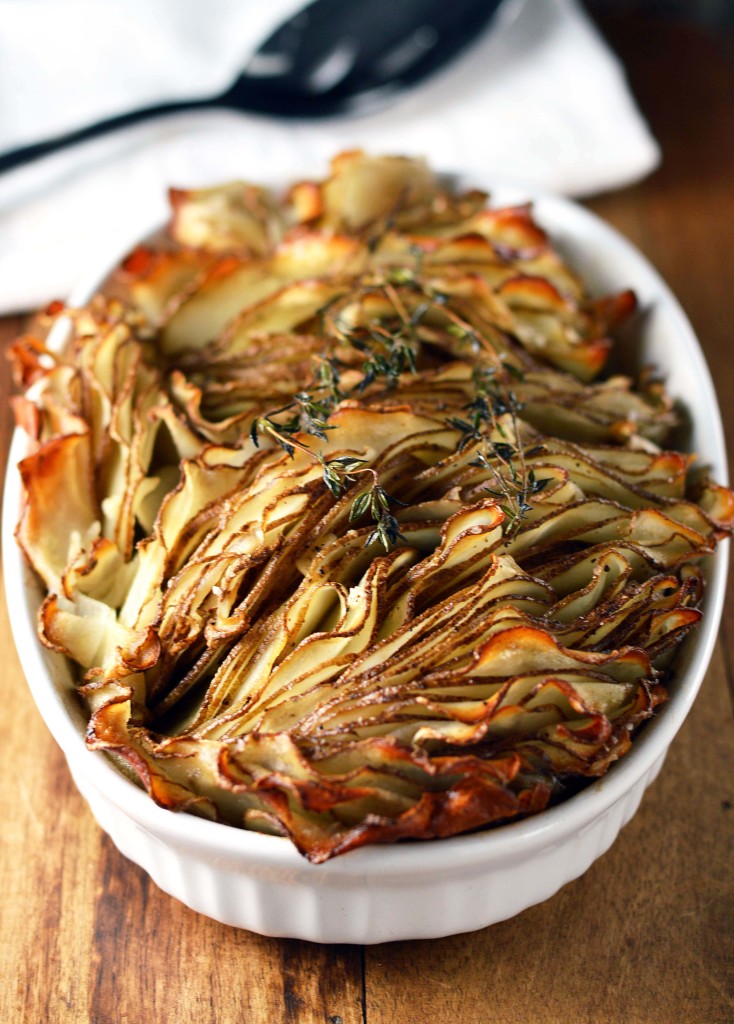 The russet.  A staple in my house for so many reasons.  Number one being the perfect French fry!  Growing up the russet potato reigned supreme in our family too.  I remember my job was always to go grab four potatoes from downstairs in our cold storage room.  Whether it was for hash browns, mashed potatoes or on those rare occasions, scalloped.  It's no wonder you see huge bags of russets at the grocery store.  They're so versatile.  I can't even believe how many different dishes you can make from a russet.  If it was up to my kids we would have homemade fries or potato wedges with every meal.  Not a bad request when you can easily bake them instead of frying.
Potatoes pack a healthy punch too.  One average sized potato has 110 calories and is fat, sodium and cholesterol free.  They're loaded with potassium, fiber, vitamin C, B6 and iron.  And unlike other produce items, I've never seen a potato sky rocket in price.  They're always super affordable.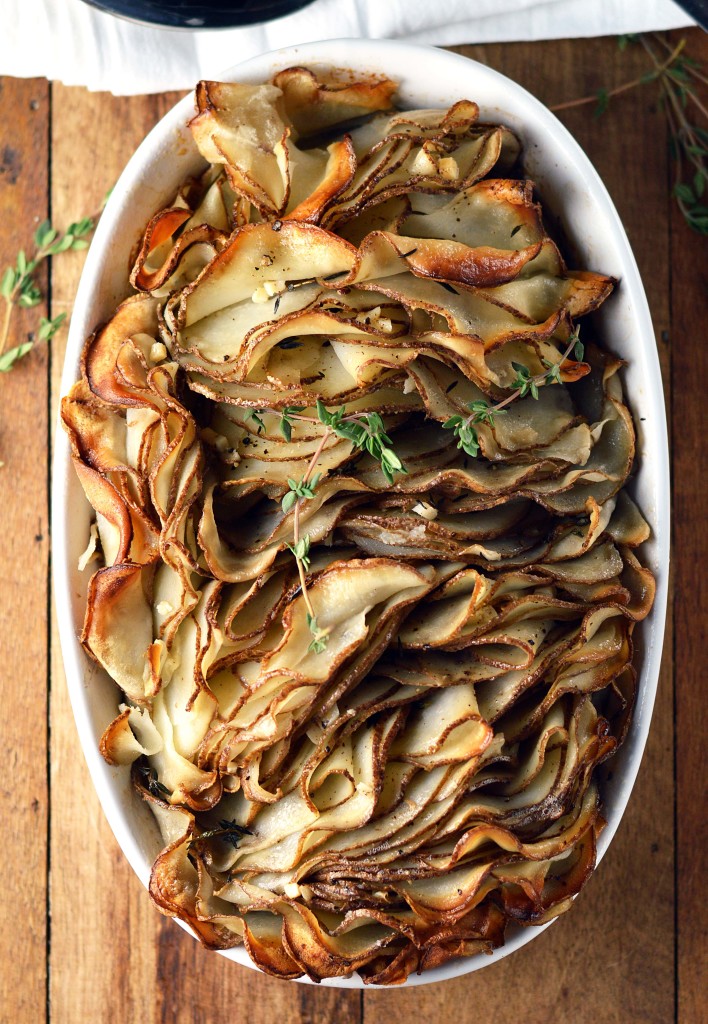 I've seen hassleback potatoes and have tried them but always end up cutting half of the slices too far down and end up with toothpicks holding the whole thing together.  Instead, I used my mandolin ever so carefully to cut a few russets paper thin then placed them in a baking dish with butter, olive oil, garlic and thyme.  It's super easy yet fancy enough to bring out when you want to impress guests!  You'll get the best of both worlds.  Soft and delicate butter soaked potatoes with crispy brown edges.  Guaranteed someone will be fighting over those corner pieces!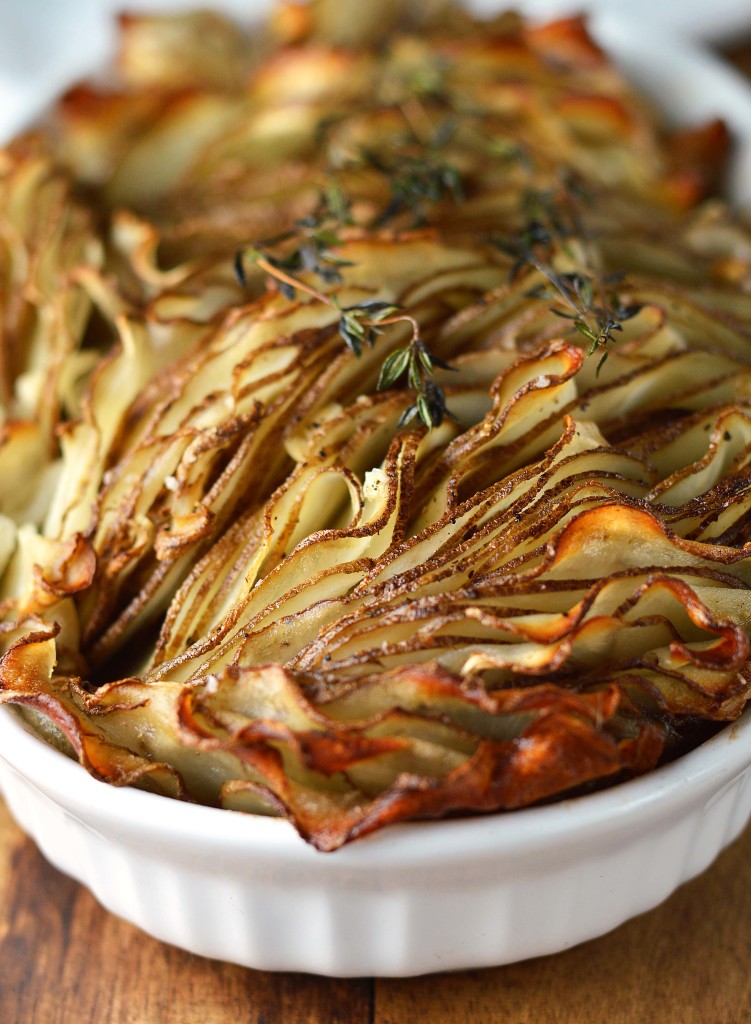 Check out this video for another recipe idea.
This post is sponsored by the US Potato board.