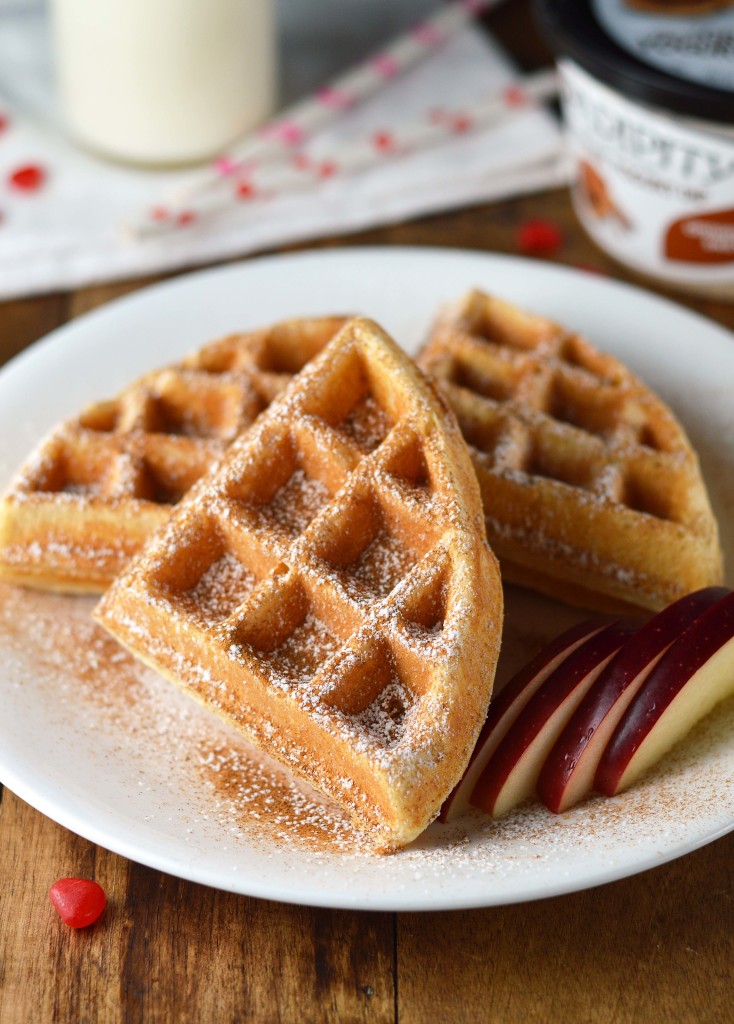 I made these sweet Overnight Cinnamon Swirl Waffles as my Valentine's post for Litehouse.  They can be made ahead of time so if you're a fan of sleeping in – high five!  Then these are for you and me.  Cause I love to sleep on weekends.  The more the better!
During the week my schedule is to lie in bed thinking about if I set the alarm or if one of the knobs on the gas oven might be on.  Delightful thoughts that have me second checking all doors, heat registers, can't have a toy on one of those!  And also creepily watching the kids sleep.  They're both so cute when they're not sassing me or rolling eyes.  So basically I get to sleep around 12-1 am and then back up early to start the morning routine.  Once the weekend hits I'm more than ready to sleep as late as possible.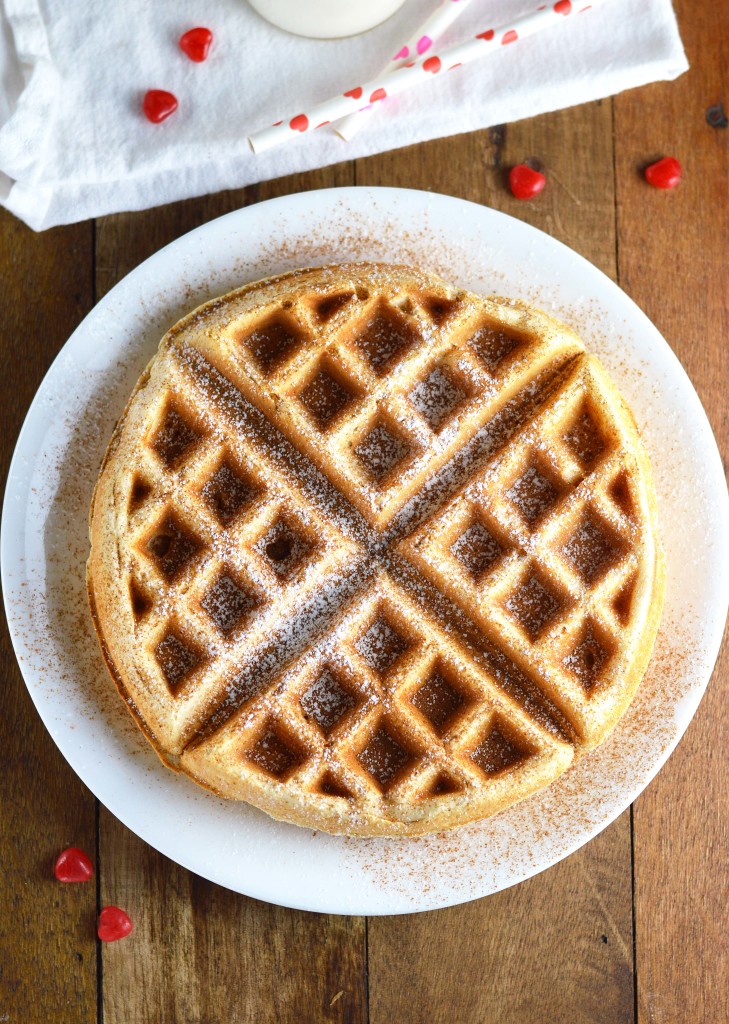 Litehouse has a few different Greek yogurt dips so if you can't find cinnamon swirl be sure to try out Vanilla Almond or Creamy Cheesecake.
Check out the recipe here
Today's post is sponsored by Litehouse foods.  I have received compensation however opinions and photos are my own.