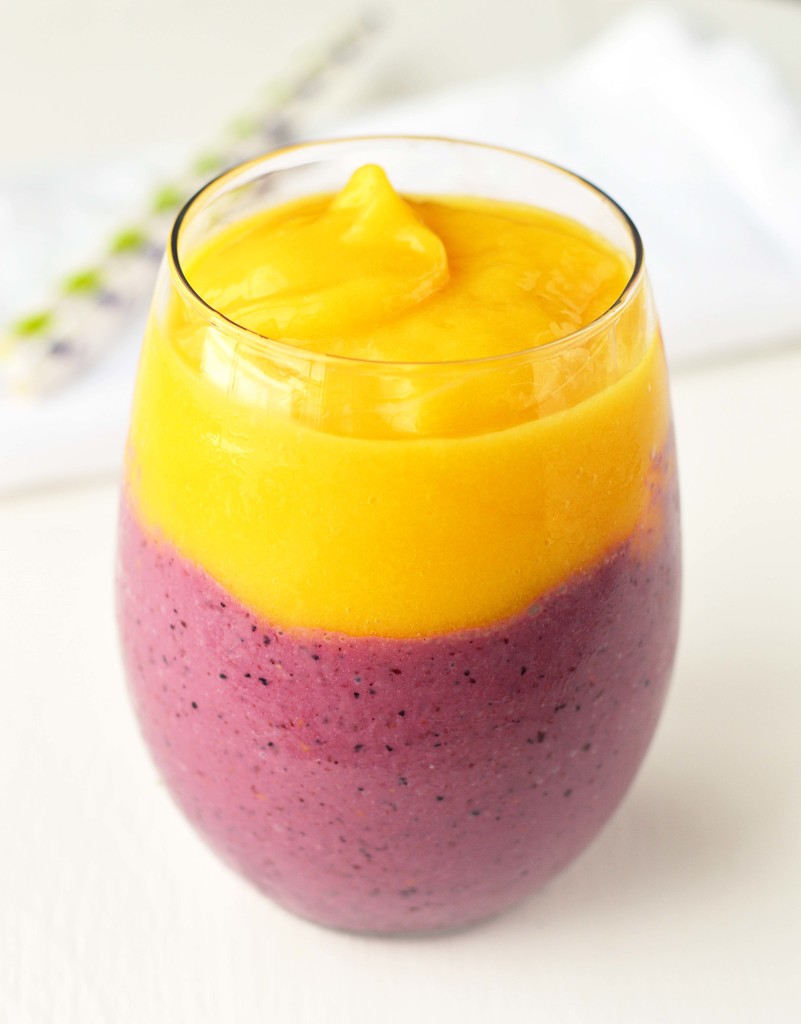 I've been whipping up smoothies like crazy this week.  They're getting us by until dinner time when we're all rushing around.  It's also because I have a ridiculous amount of frozen fruit to use up.  There was a pretty sweet sale a few weeks ago and I went a wee bit overboard.
Speaking of dinner, doesn't it feel like a weight lifted when you know what's for dinner the rest of the week?  Between dance, swim lessons and work I'm really surprised we don't hit drive-thru more often!  Taco salads, meatball subs and breakfast for dinner are becoming fast favorites.  We're starting to bbq more too now.  The snow has melted right off the patio and I'm hoping it stays that way.  Too da loo white stuff, no one likes you!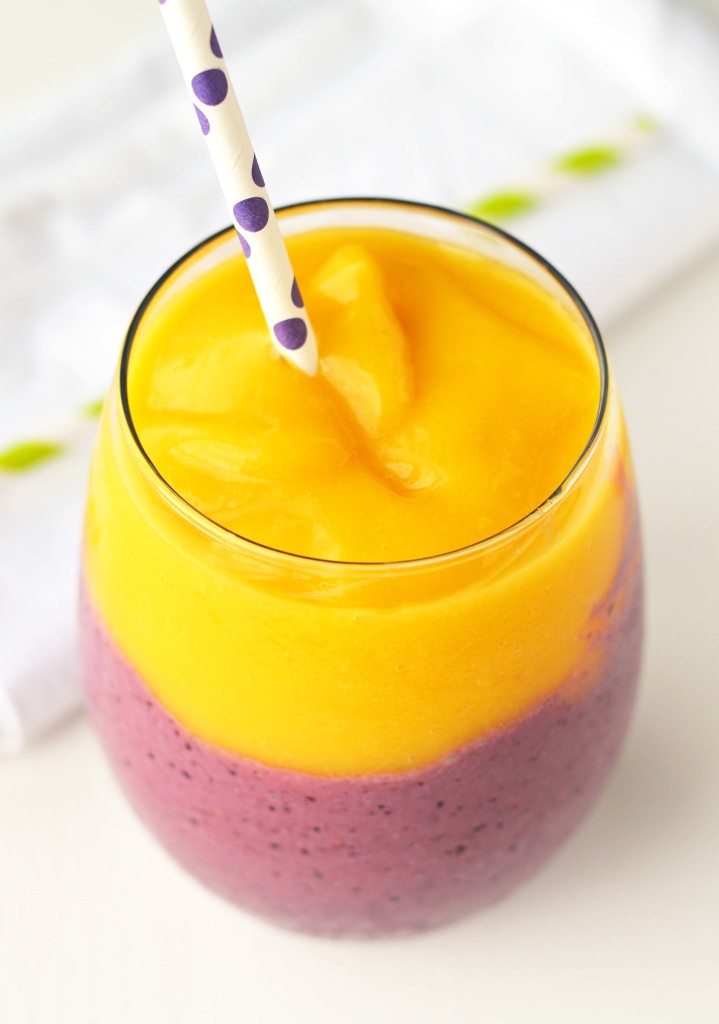 For the berry layer I used a mixed blend of strawberries, raspberries, blueberries and cherries.  I added a few spoonfuls of canned coconut milk, the full fat good stuff!  Then some plain almond milk.  Yogurt would be fine if you don't have coconut milk lying around.  The mango layer is frozen mango and pineapple juice.  I had to add a splash of water to both layers just to get it a little more pourable.
A layered tropical mango berry smoothie is such a fun way to eat more fruit!
Tropical Mango Berry Smoothie
Author:
Friday is Cake Night
Ingredients
1 cup frozen mixed berries
2 tbsp. canned coconut milk
1 cup almond milk
1 cup frozen mango
1 cup pineapple juice
Instructions
Combine the berries, coconut milk and almond milk in a blender. Blend until smooth, adding a splash of water or more almond milk if it needs thinned.
Place the berry smoothie in two glasses and rinse the blender out.
Combine the mangoes and pineapple juice and blend again. Adding more liquid if needed.
Pour on top of each berry layer and serve.