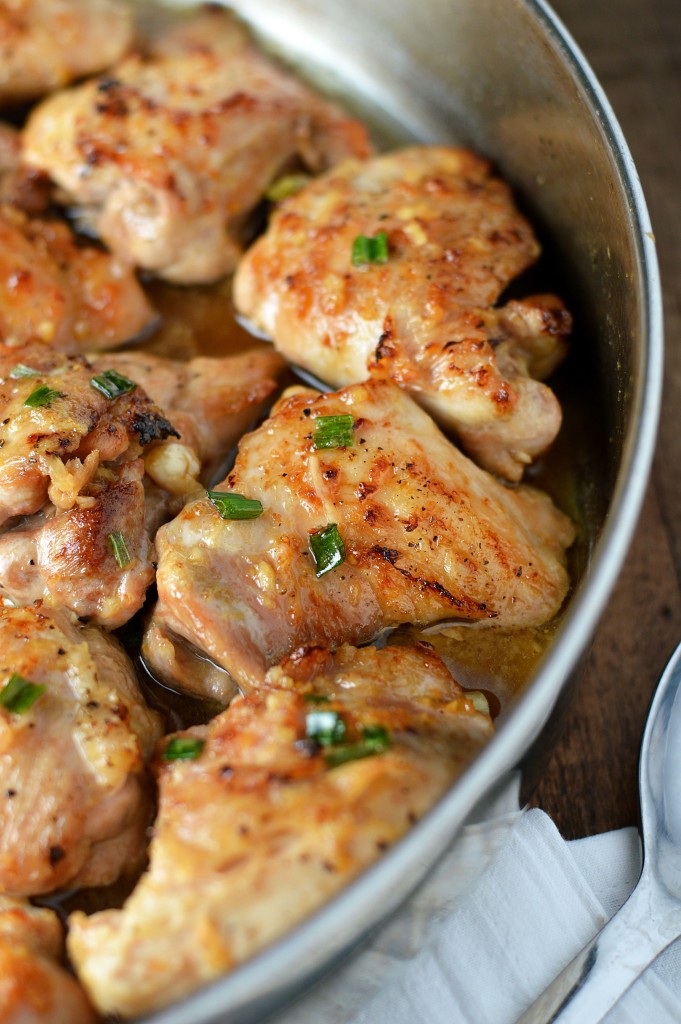 I don't know if it's the extra sunshine or the fact that I have 50% less school lunches to make this month (hello Spring break!) but I definitely feel my over all mood improving.  Usually by mid week I'm about ready to throw in the towel and hit a drive-thru but I'm still going strong with the meals planned for the week.
Tonight I made pan roasted honey garlic chicken for dinner.  It's super moist, made the house smell amazing and it's easy enough for weeknights.
It's one of those things you pull out of the oven and you just know it will be great.  Golden brown, sizzling and sticky sweet from the honey.  I used our favorite boneless, skinless chicken thighs but any chicken can be used.  Just adjust the cooking time.
Start by browning the chicken in olive oil.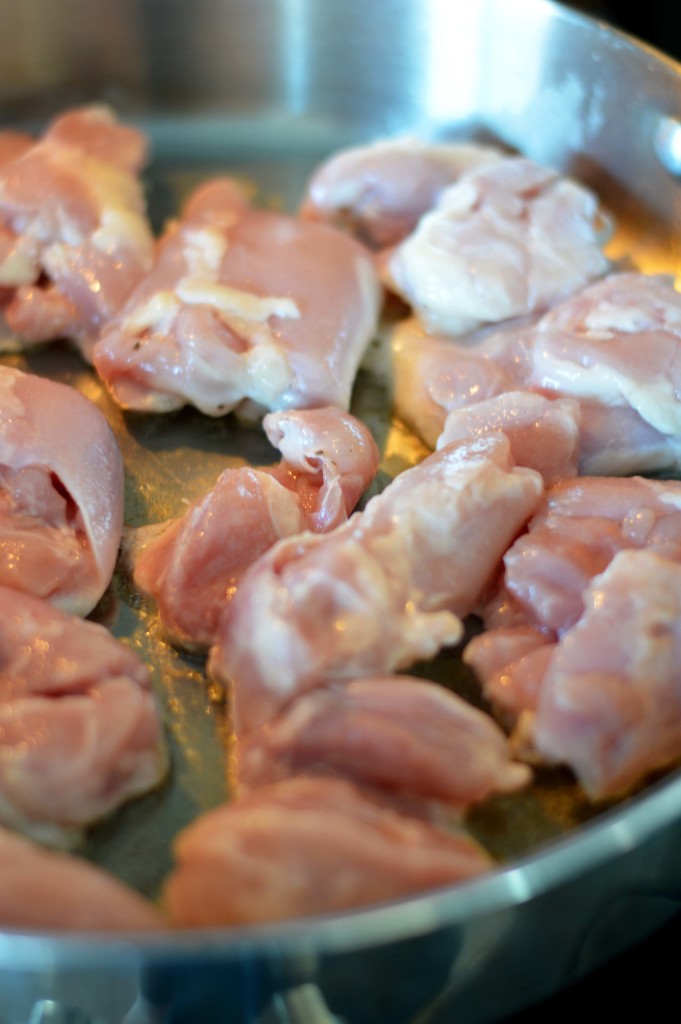 Then whisk up the sauce.  It only has a few ingredients and gets poured in once you flip the chicken.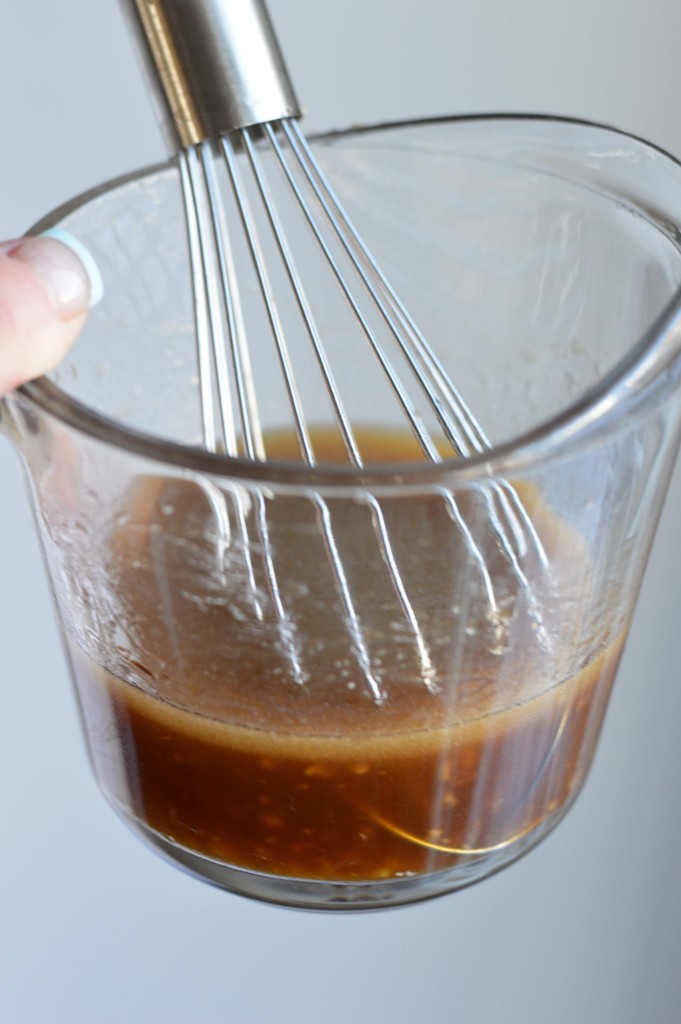 Then just place the pan in the oven and cook for 30-40 minutes.  Serve as is, or add some green onions to spruce up the color.