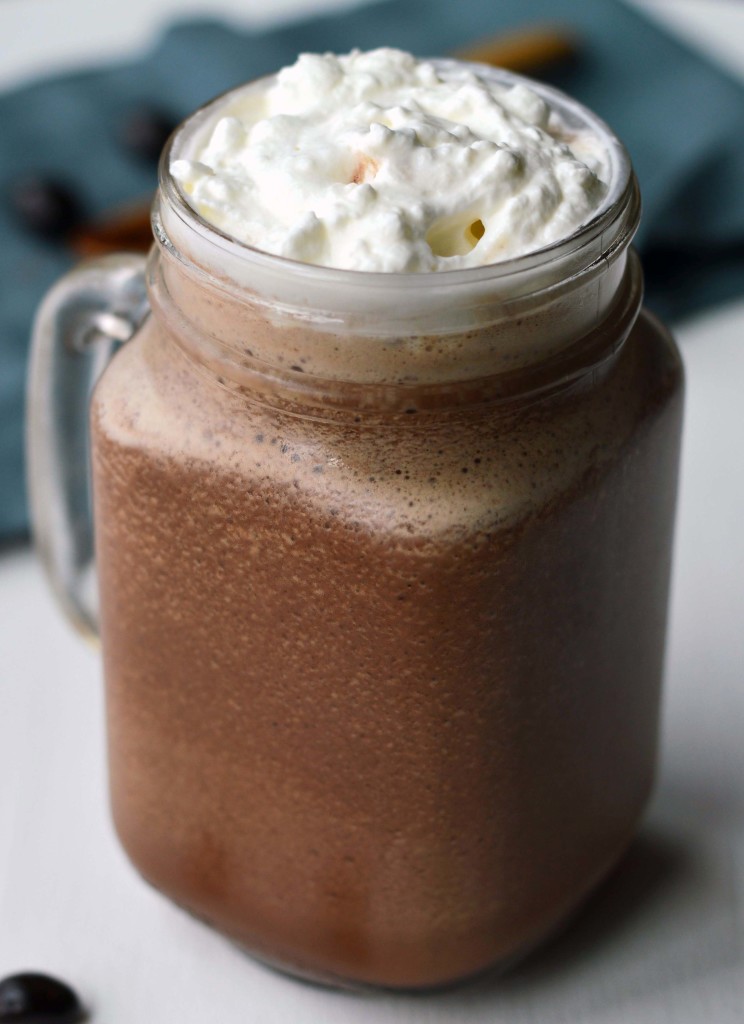 Oh hi!  I'm just taking a little break from our dance festival.  Thought I'd whip up a frozen mocha to get me through the rest of the day.  I'm not even the one dancing and I'm completely exhausted!  Must be the hair and makeup detail.  Who knew a simple bun could give me so much grief!
I've taken my frozen hot chocolate recipe and added a couple teaspoons of instant coffee.  My husband isn't a huge coffee lover so I've kept it fairly mild.  You can always add more coffee powder and blend again until you have your perfect mix.
The mix can be made ahead of time and kept in a mason jar or other container.  I have a leftover Serendipity container that works well.  It reminds me of our trip there and that crazy line up just to get in!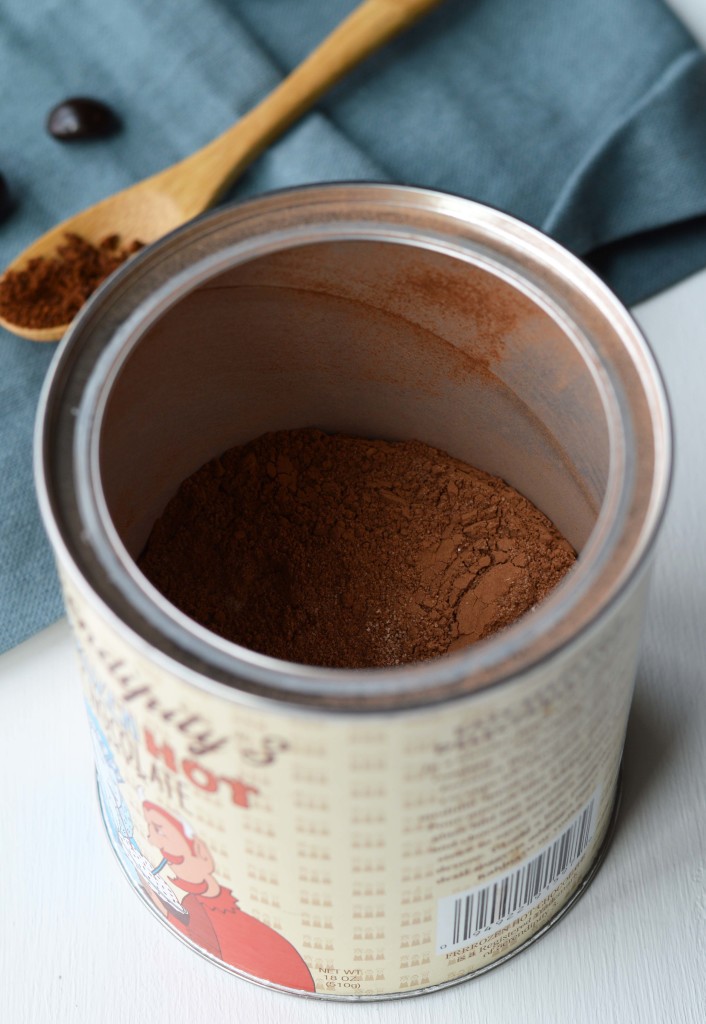 If you want to double or triple the recipe, just make a note on the container that it's 1 cup of mix for 1 cup of milk and three cups of ice.