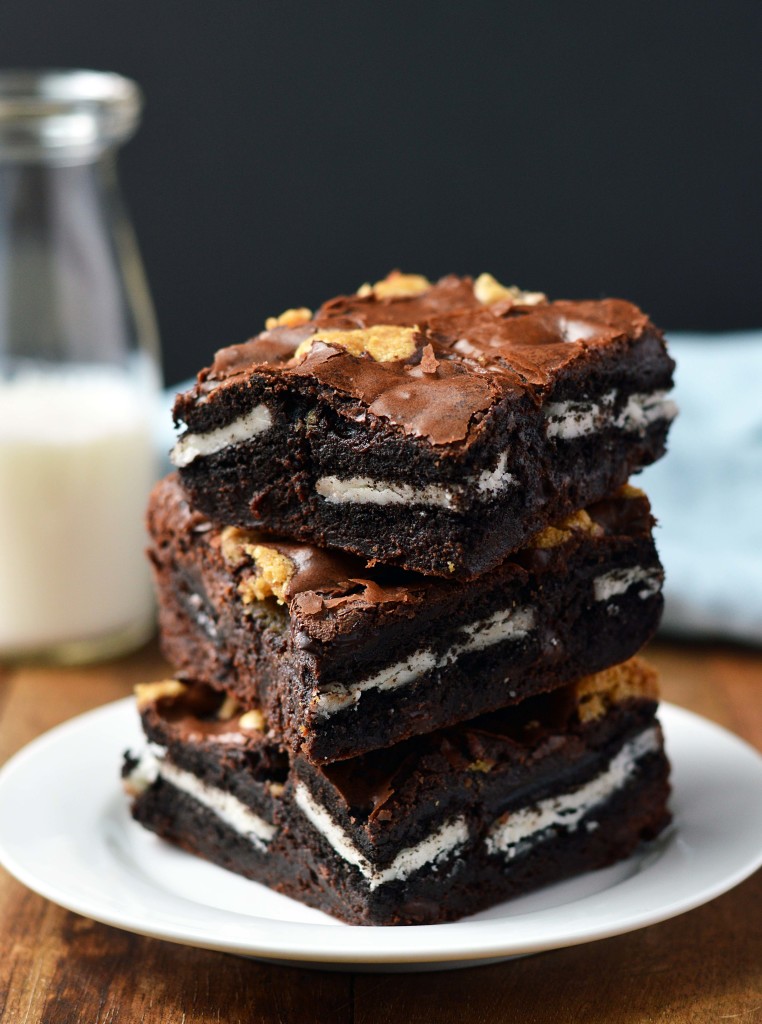 This week called for something extra good and really easy.
Friday night is going to be spent in my pajamas while watching Netflix and eating loaded brownies.  If you do a little search on these brownies you'll see countless recipes and a sassy name, which I didn't want to call them.  This is a family site!  I'm sure my daughter pops in from time to time.  Hi Emily!  I don't even think in two years I've even written a swear word.  I like to leave that for my desk job and driving.
I noticed most "loaded brownies" are layered by cookie dough spread out on the bottom first then oreo cookies and finished with brownie mix over top.  I went a different route and layered half the brownie mix, a layer of cookies, the rest of the brownie mix then chopped up some pre-formed pillsbury cookie dough.  If that's not convenience I don't know what is!
Here are the layers.  Brownies mix and cookies…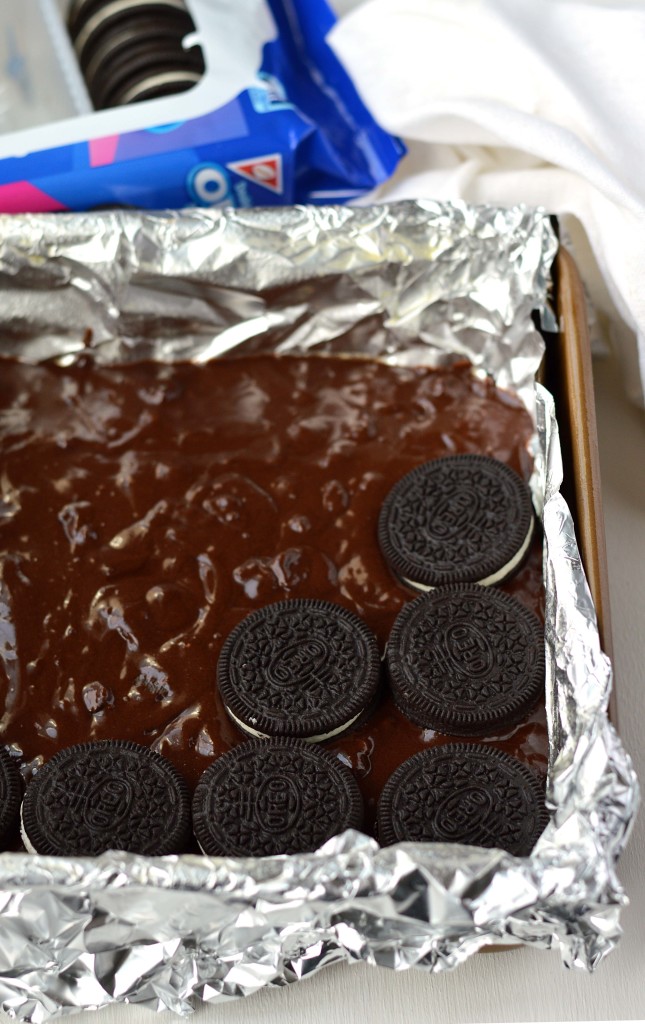 Then brownie mix and cookie dough.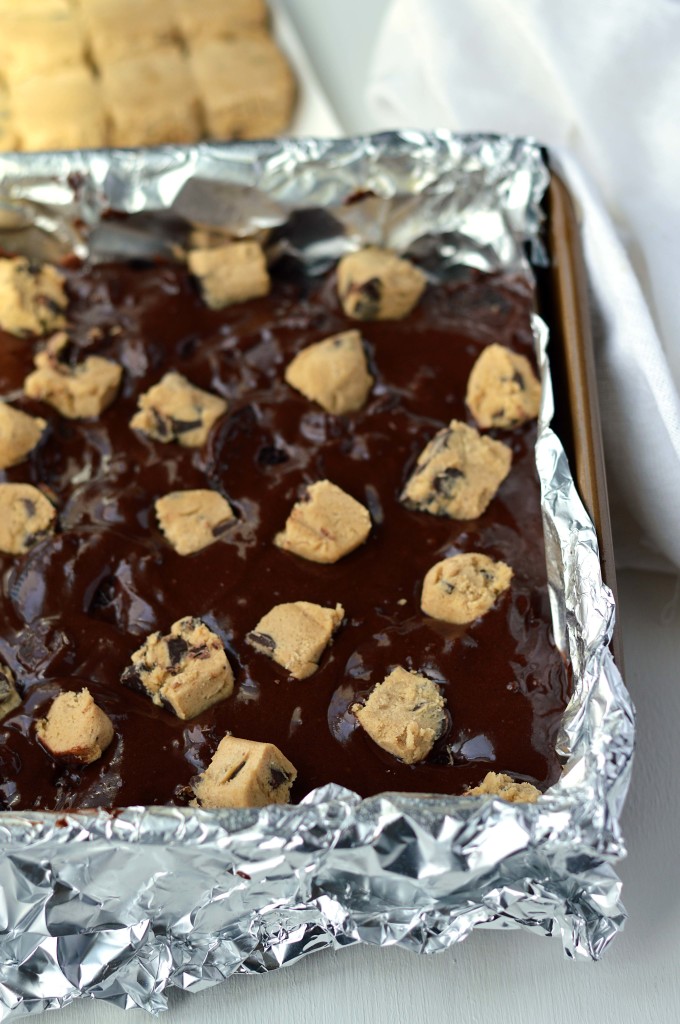 The brownie mix I use is Ghirardelli.  I pick it up at Costco by the 5 pack and it comes with chocolate chunks in the mix.  If you're using one without this would be a good time to use up those partial bags of chocolate chips in the cupboard.