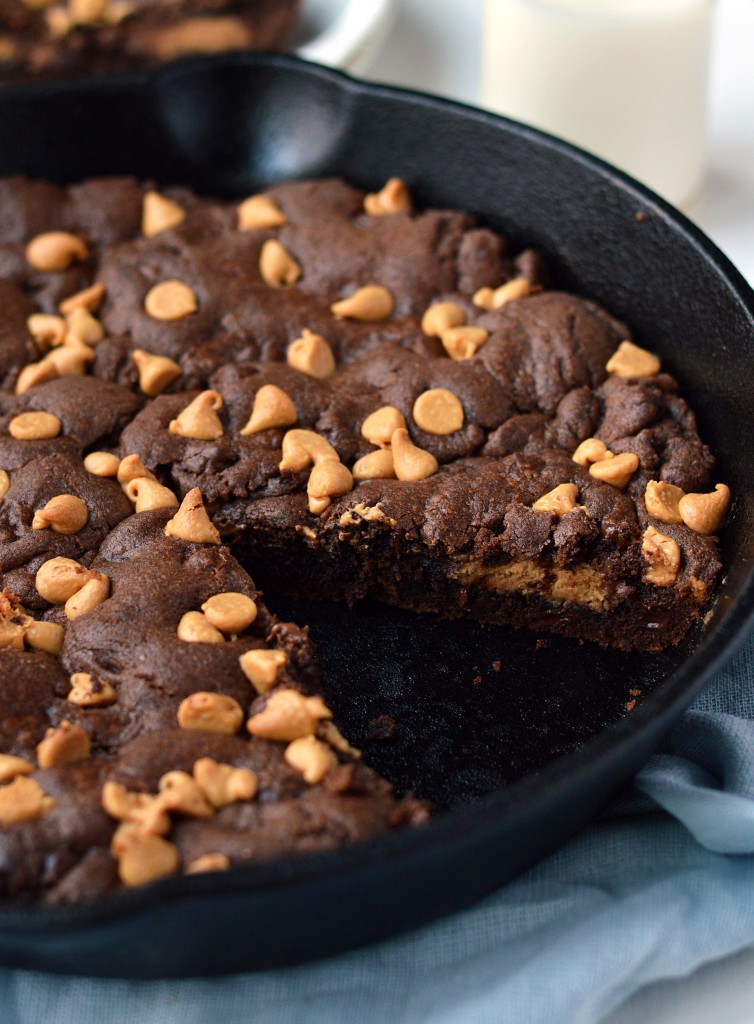 It's always such a treat when Friday doesn't take forever to arrive.  I was actually shocked that it snuck up on me this week!   I'm just hoping the weekend doesn't go as fast.  We've got a birthday party to attend, a breakfast date with Grandma and Grandpa and other than that, sweet, sweet nothing!
The kids want pizza for dinner tonight so for dessert I made a chocolate peanut butter stuffed skillet cookie.  It's fun to slice and serve like a pizza and the kids go crazy for them!
I used a double chocolate cookie dough and pressed half in a skillet then layered 10 snack size peanut butter cups over top.  The top layer of dough will be a lot easier to work with if you smoosh it down flat first then press it over top of the pb cups.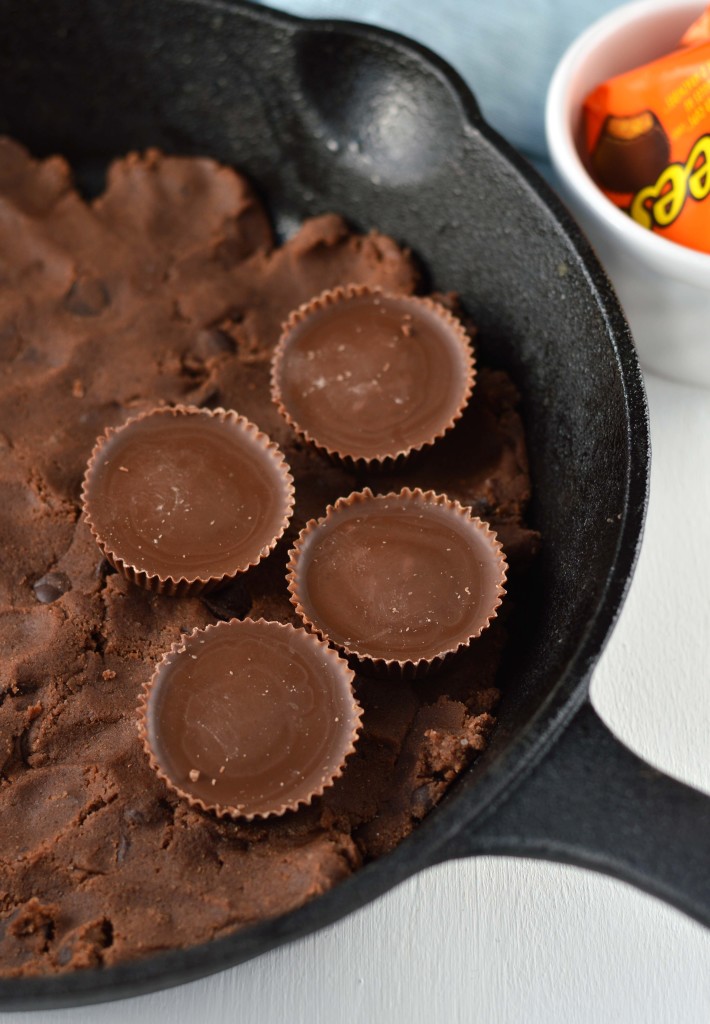 I sprinkled the top with peanut butter chips to give it a prettier top but a drizzle and swirl of warmed up peanut butter would be just as nice!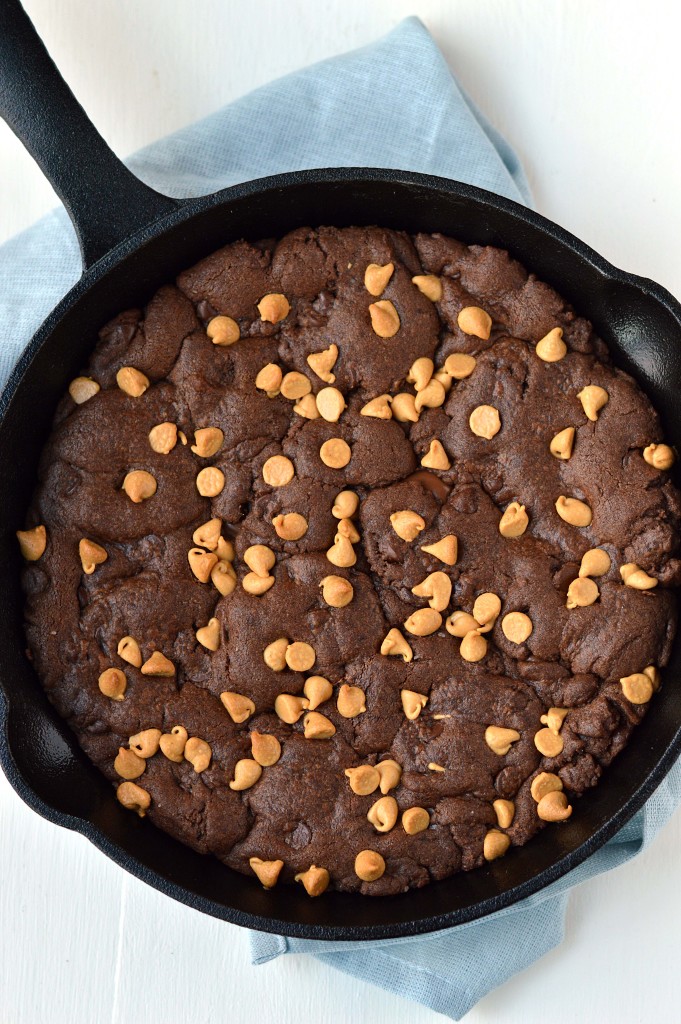 This cookie dough stays soft.  To store it, my choice is the press and seal wrap.  That stuff clings to anything!  Leftovers (ya right) can be quickly warmed up and served with ice cream – totally recommended.