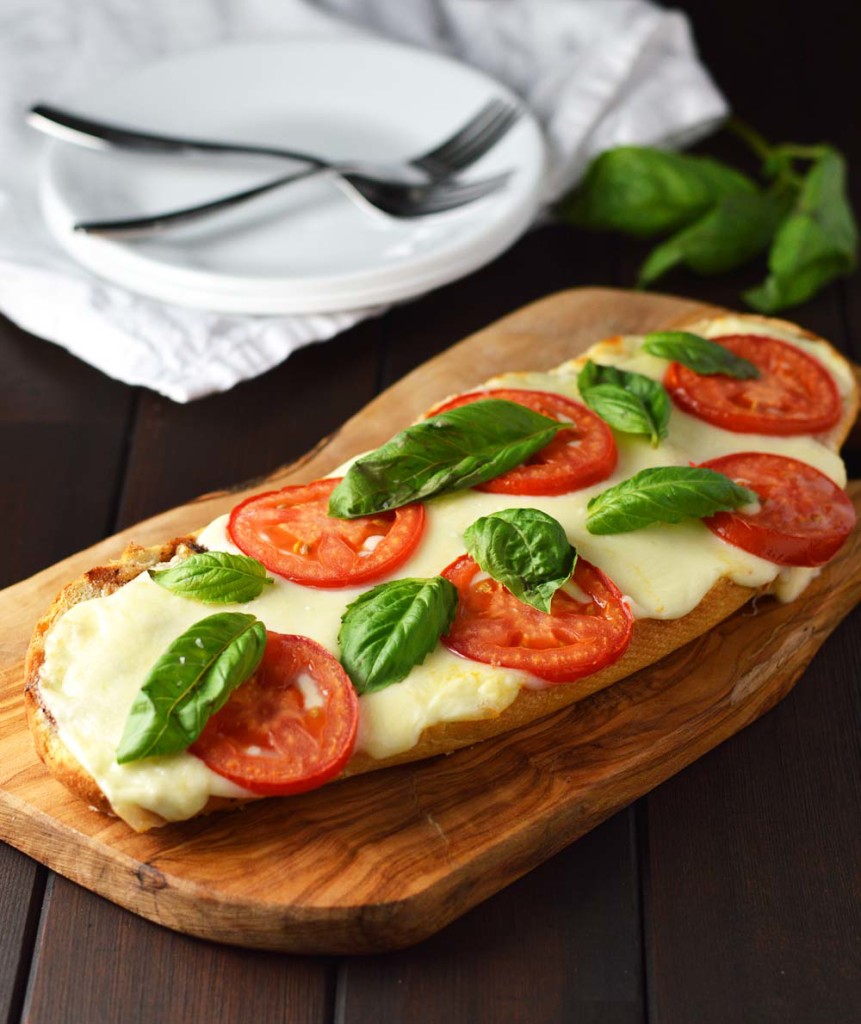 If the dinner blahs have already set in this week, you need to try a Caprese French bread pizza.  It takes no time to whip up and you know the whole family will be into it.  Of course, I had to slide the tomatoes aside for my littlest crew members but more for me!  It's fun to do these with a bunch of different toppings set out – a make your own dinner night. 
This time I drizzled refrigerated balsamic over the bread to get it started.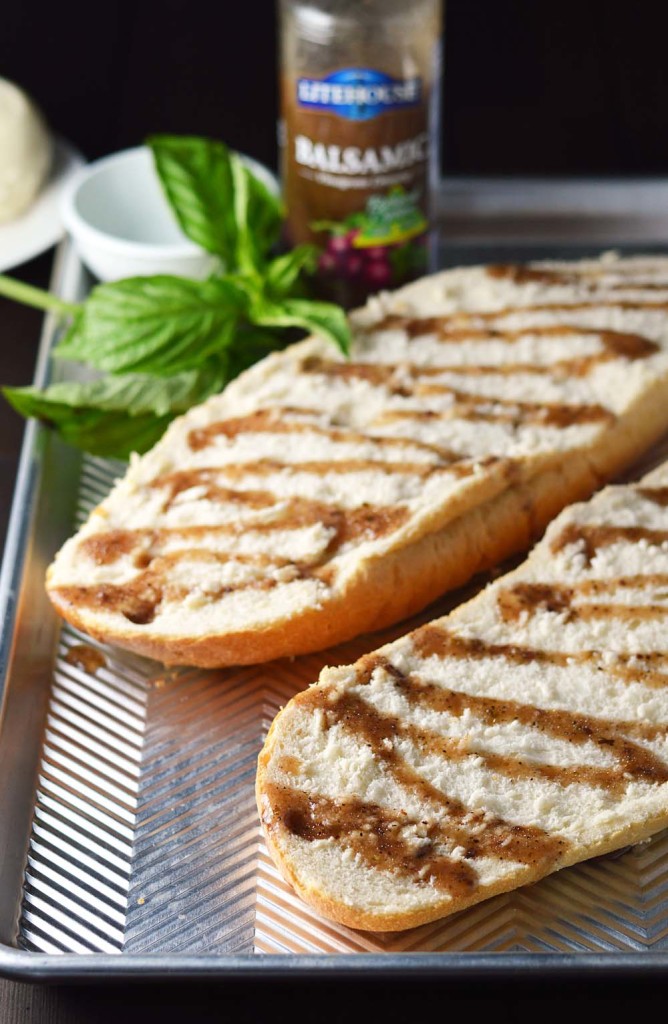 Then piled on the toppings.  Fresh mozzarella and roma tomato slices.  If you're using basil, add it once the pizza comes out of the oven.  Unless you want dry, crispy basil…  not good.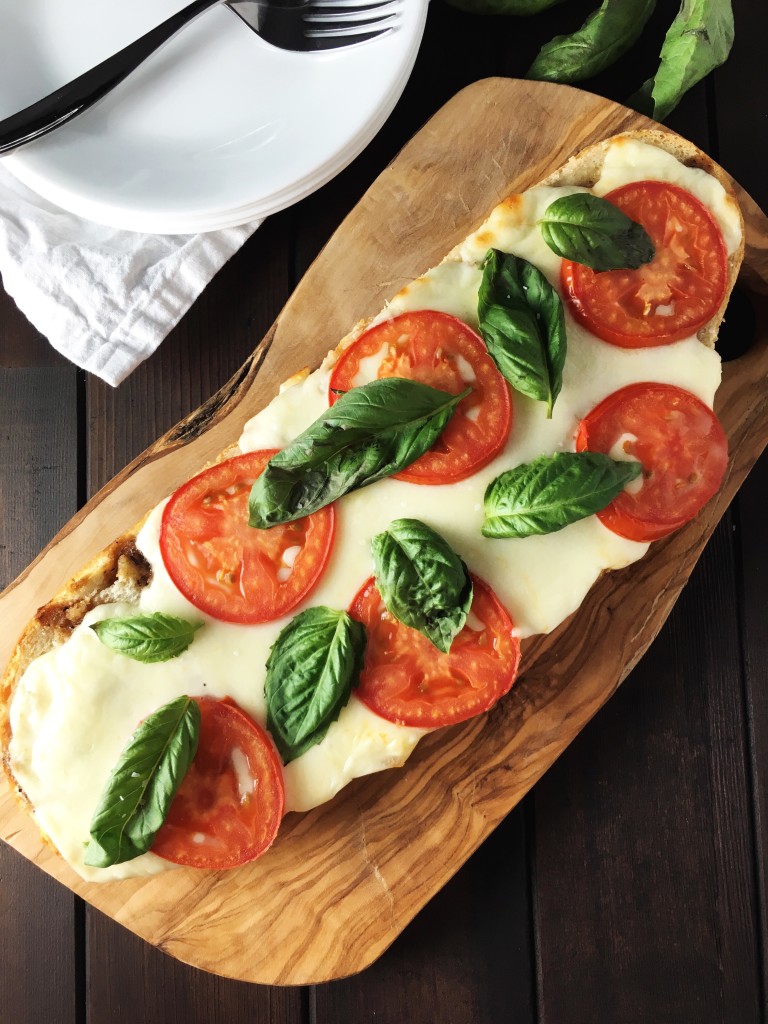 Check out the complete post and recipe over on the Living Litehouse Blog.
Today's post is sponsored by Litehouse foods.  I have received compensation however opinions and photos are my own.