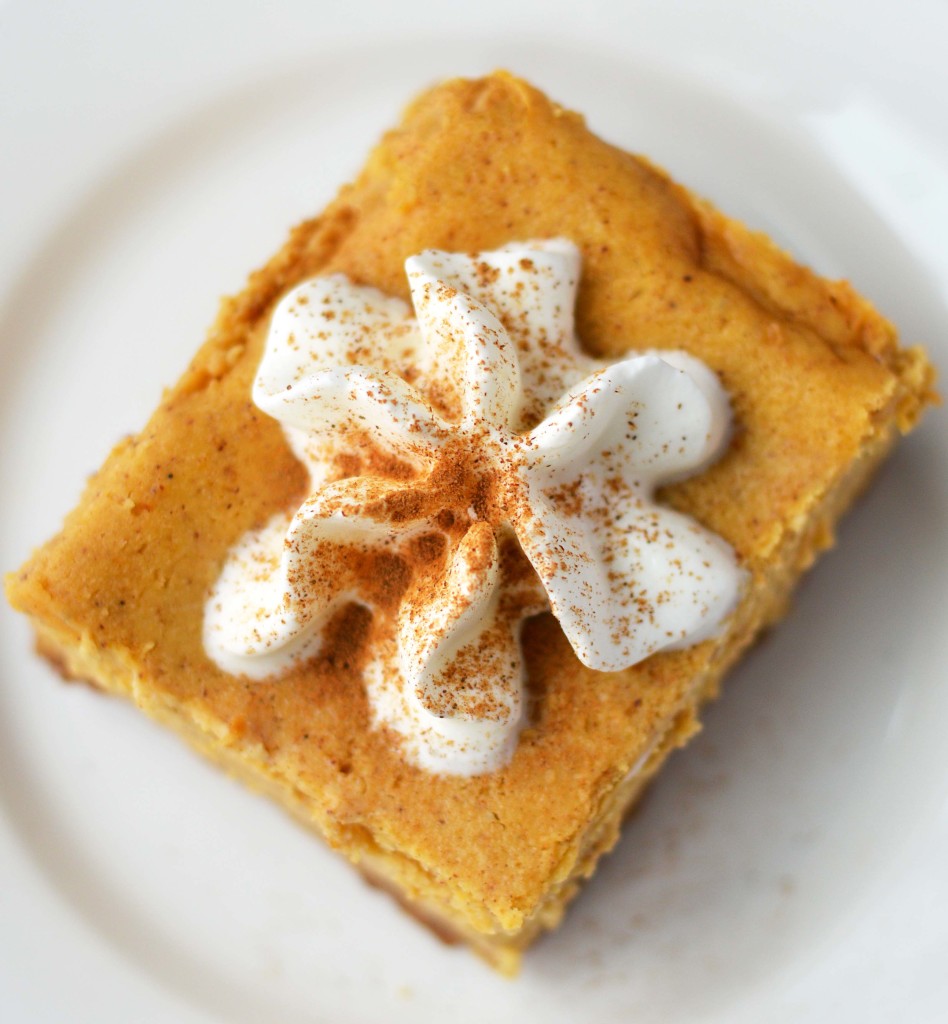 Since we've gone from snow last week to sunburn and now back to fall-like temperatures, I'm going pumpkin this Friday!  Plus I still have an absurd amount of canned pumpkin in the pantry.  I don't really need an excuse for these pumpkin cheesecake bars though.  They're so easy, why not make them in May?  
Making cheesecake in bar form is the way to go.  No messing with spring form pans or a water bath.  I also enjoy the "eating it with my hands" part.  Generally frowned upon with a regular slice of cheesecake.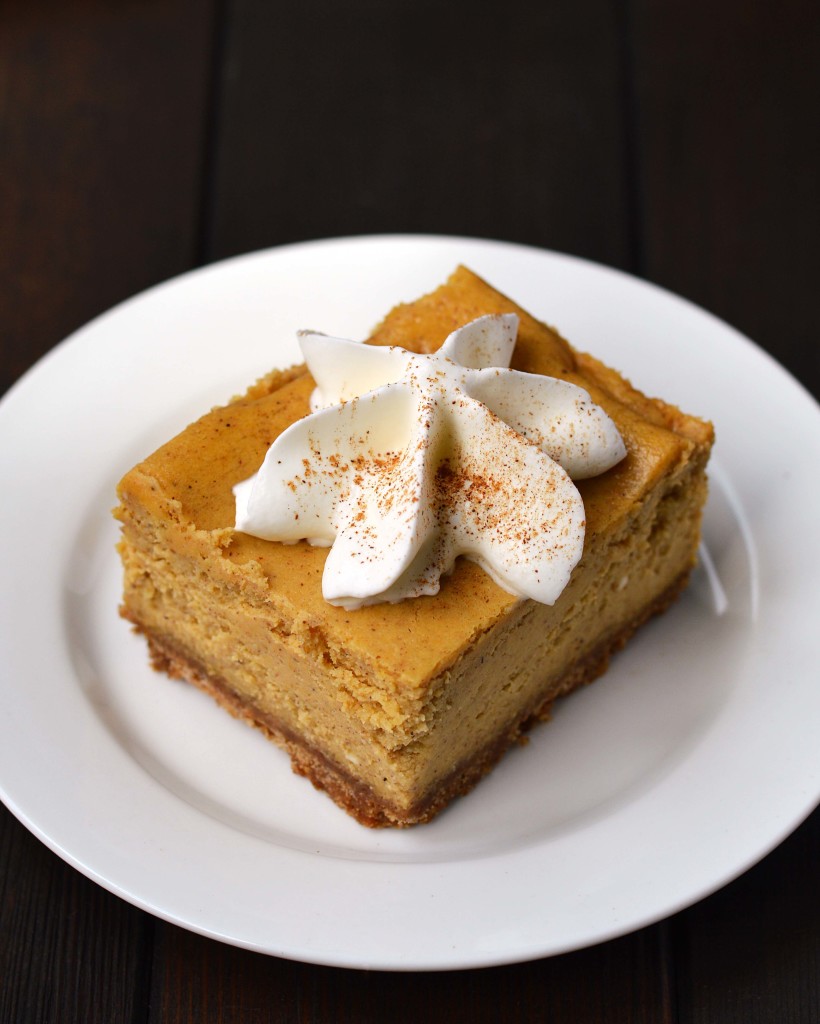 For our Friday evening we're changing up our usual routine of couch and tv in favor of having my mom over for pizza and a walk through the neighborhood.  Just livin' the crazy life over here!