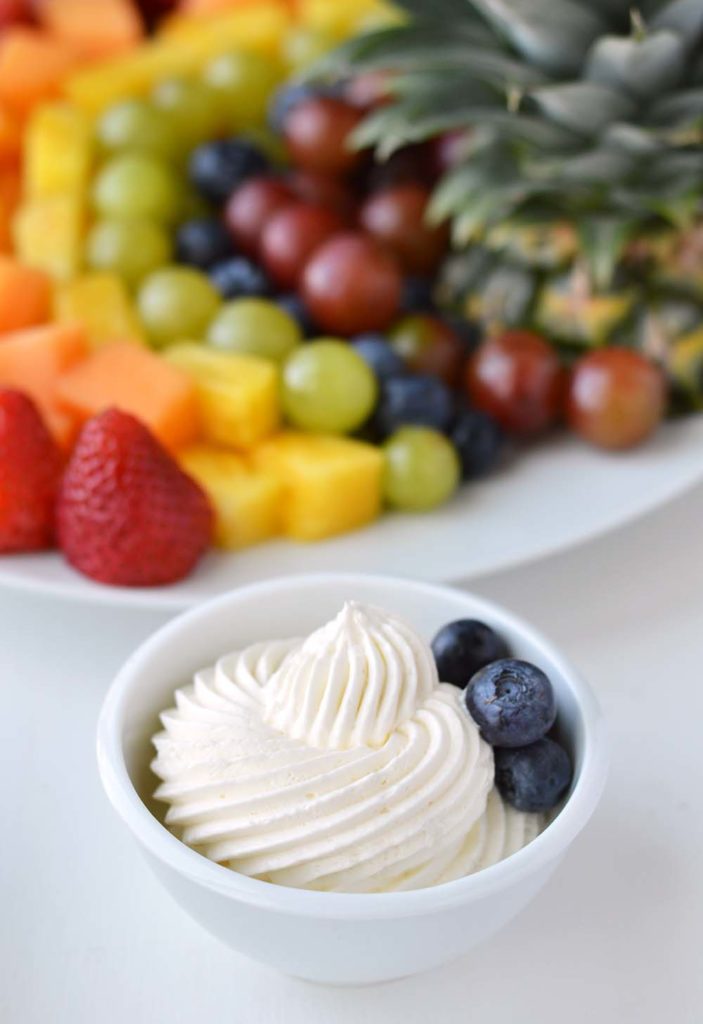 This year my daughter wants a beach themed birthday party.  Every year around May I start to get a bit anxious and slightly terrified of what she'll request.  In the past we've done a lot of princess parties – easy!  Then moved on to animals.  Pandas and most recently, the Pig.  That one was actually pretty fun.  I sat up at night making tiny pigs out of pink fondant to sit on top of her swimming pig cake.  I can't imagine not having the internet to reference for ideas!  Then came  American Girl.  Wow!  Just who is this Grace and why are her clothes more expensive than mine?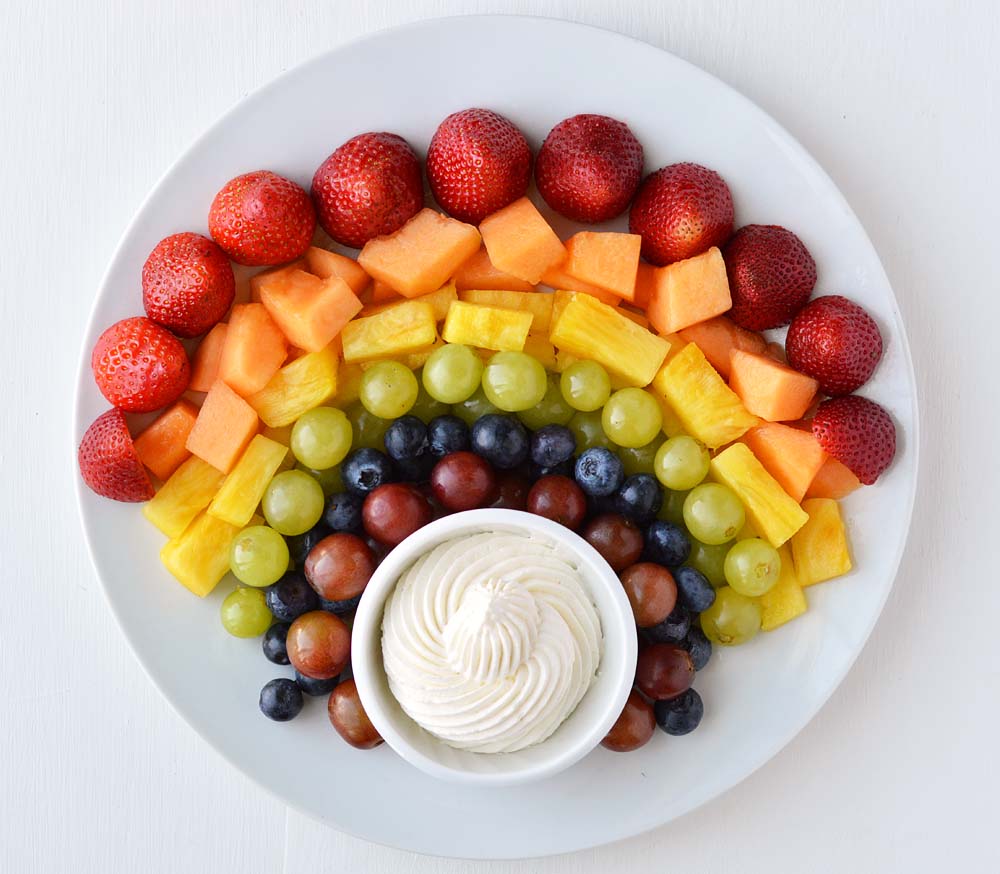 This fruit rainbow with cheesecake cloud dip is so easy to put together.  The dip has only two ingredients and can be made ahead of time.  Perfect for summer parties!
Check out the complete post and recipe over on the Living Litehouse Blog.
Today's post is sponsored by Litehouse foods.  I have received compensation however opinions and photos are my own.