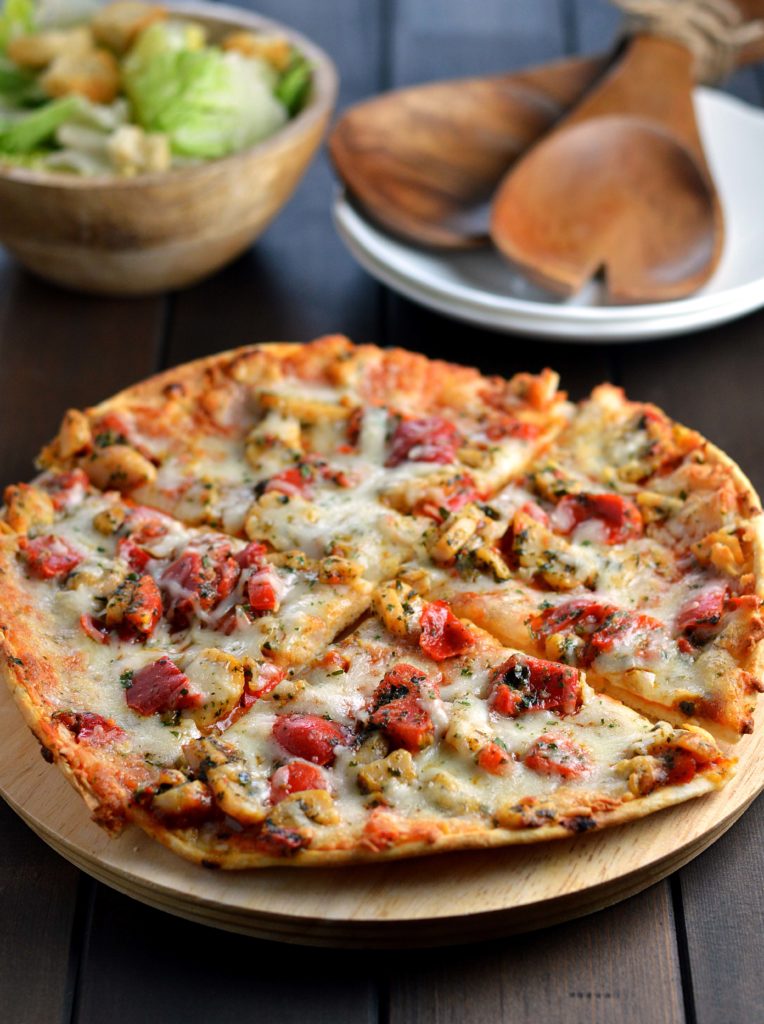 The whole family agrees, nothing beats a night spent together on the couch in pj's with pizza in hand!
My website is called Friday is Cake Night however, Friday is also Pizza night at our place!  After a week full of work, school and activities on almost every night, we're all more than happy to call it quits at the end of the week.  We let the kids grab whatever they want to drink, full sugar – anything goes!  I then pour some wine for myself.  It pairs so well with pizza and Friday night.
This past Friday we fired up the oven and tried the Ristorante Ultra Thin Crust, Oven Roasted Chicken and Peppers.  One of five varieties you can find in store.  The quality of the toppings are amazing and I was excited to see there wouldn't be much clean up. Just place the pizza directly on the oven rack and in 10 minutes dinner is served!  It's a #DrOPizzaParty!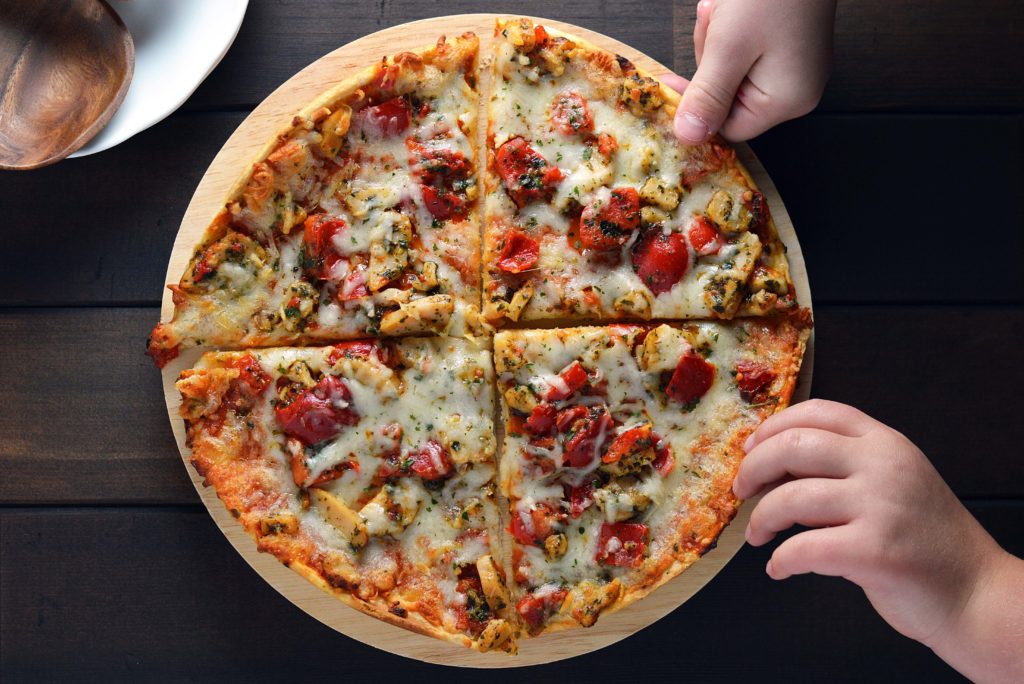 My husband I both prefer a thin crust pizza because we don't feel totally stuffed afterwards.  This pizza has a thin and crispy crust that's light but still satisfying.  We have a fifth member in our family that requires a nightly walk and Mavis the dog would not appreciate being forgotten due to the humans being too full to move.  The crust may be thin but it holds up to the generous amount of toppings.  It reminds me of our favorite thin crust we find on vacation!
We were so impressed that we'll be repeating the pizza and pajama party this Friday night choosing another unique combination.  I've got my eye on the Roasted Vegetable and Goat Cheese.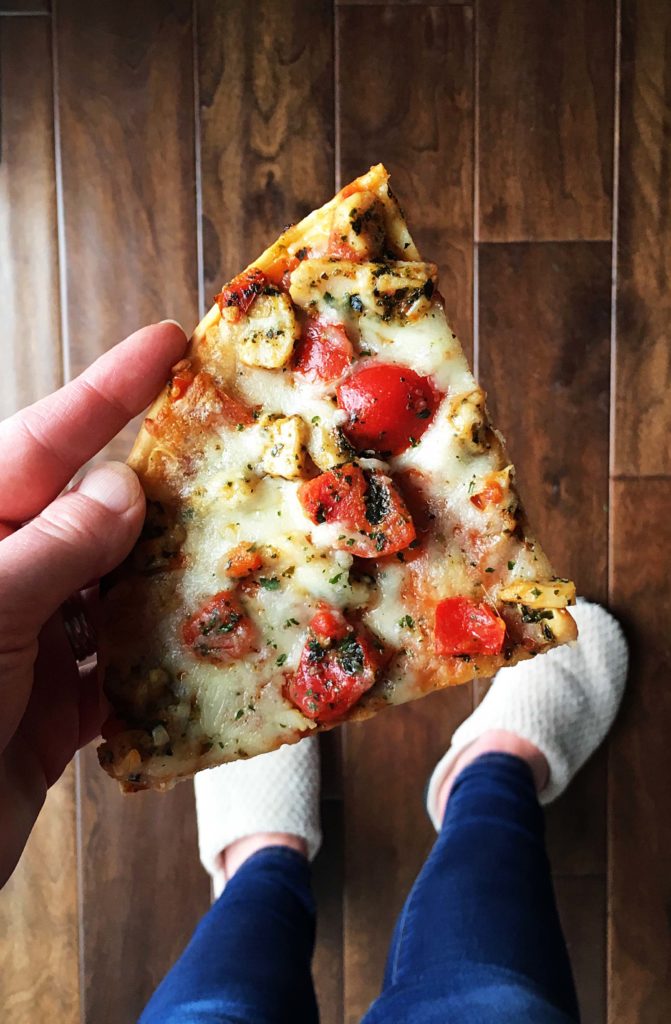 Here are all the flavors to choose from:
Ristorante Ultra Thin Crust, Capicollo
Ristorante Ultra Thin Crust, Roasted Mushroom and Garlic
Ristorante Ultra Thin Crust, Roasted Vegetable & Goat Cheese
Ristorante Ultra Thin Crust, Spinach & Provolone
Ristorante Ultra Thin Crust, Oven Roasted Chicken and Peppers
This blog post was sponsored by Dr Oetker but the opinions are completely my own based on experience