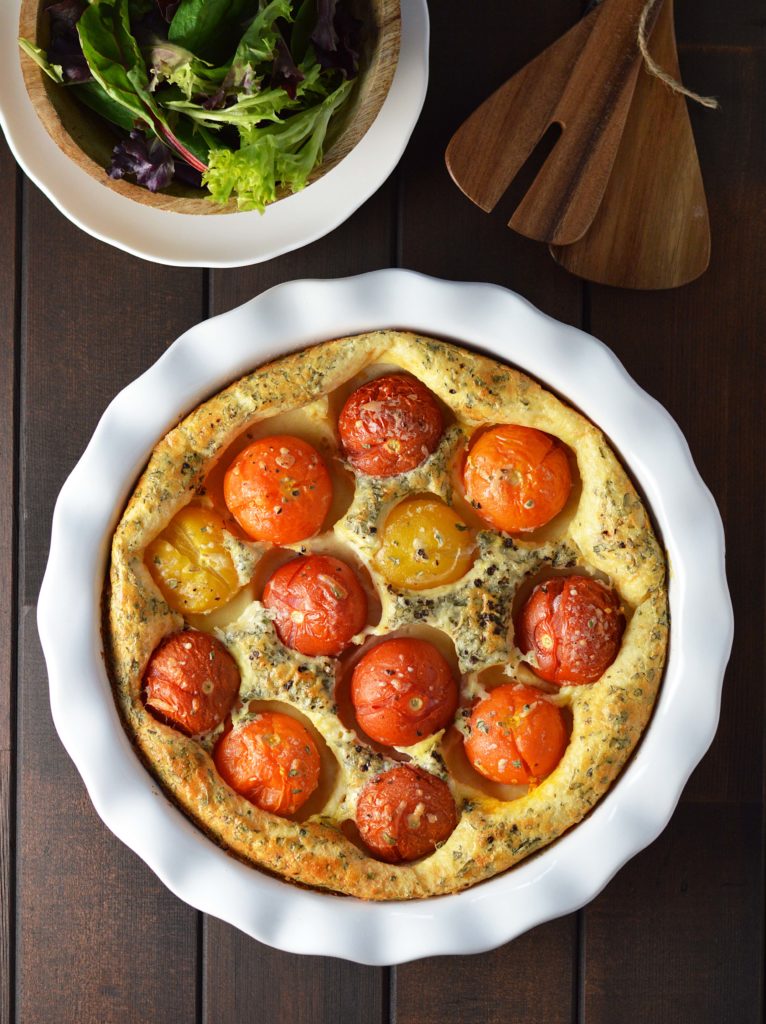 Tomato season is here and it's making me instantly regret not growing any in my green house this year.  All my friends are posting pictures of their summer harvests and I'm left heading to the grocery store.  Not always a bad thing when tomatoes are on sale and you find a cute little package of multi coloured cocktail tomatoes!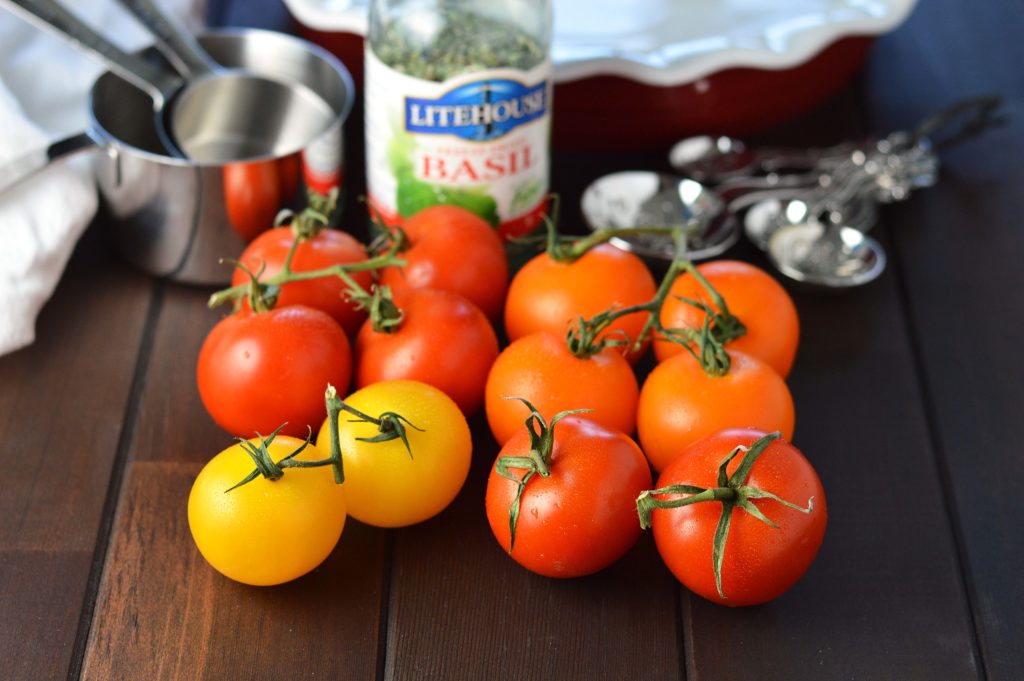 I knew right away I wanted to make a tomato and basil clafoutis.  A few months ago I attended a class where we paired off, cooked and photographed some new food dishes.  The other team made a savoury clafoutis and I had major food envy!  Typically you'll find the sweet variety of clafoutis made with cherries and dusted with powdered sugar.  Don't let the fancy French name scare you though.  This recipe is one of the easiest and impressive dishes you can make!  The flan like batter is made in one bowl so it's also very quick to prepare.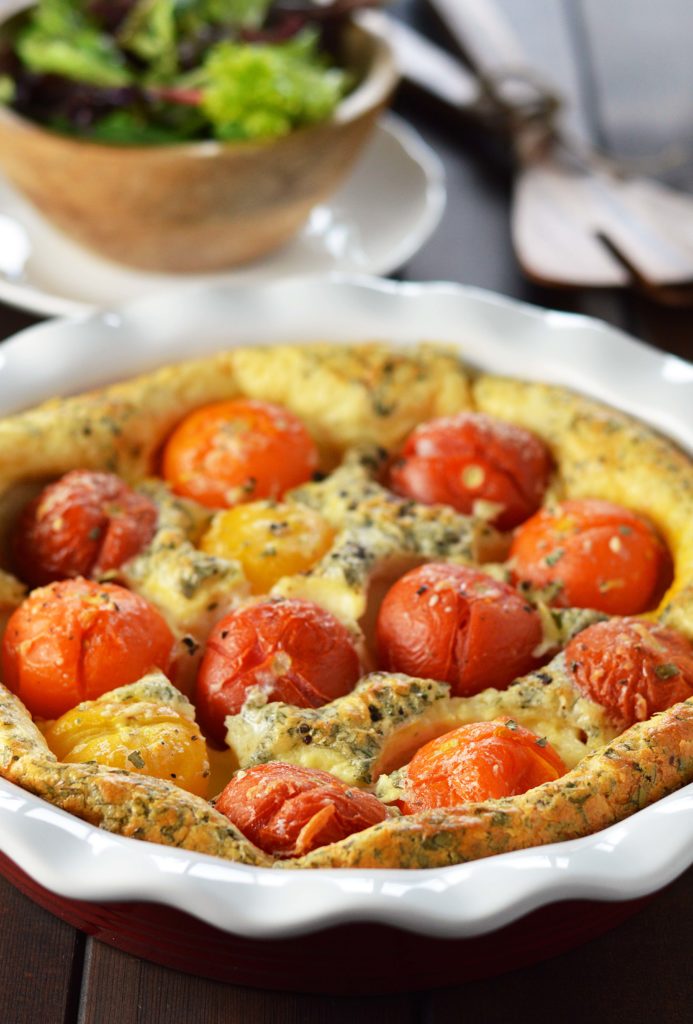 To see just how easy this dish comes together, head over to Living Litehouse
Today's post is sponsored by Litehouse Foods.  I have received compensation however opinions and photos are my own.