Today's post is sponsored by Litehouse Foods.  If you haven't tried their caramel, it's the best in all the land!  
Halloween is here and it's my favourite part of fall!  Is it because of mini chocolate bars?  I'll never tell! (it is)
This year like every year we'll try to get the kids to eat a normal dinner before we head out for some door to door trick or treating.  At least we've tried before they go completely crazy stuffing themselves with candies, chips and chocolate.  We usually start around our house then make our way by car over to both sets of grandparents.  By then we've walked through enough neighborhoods and snow that we're ready to warm up.  That's right, it's full blown winter here!  Nothing completes a princess costume better than a pair of winter boots.
What you'll need to make this recipe:
Popcorn
Caramel
Assorted halloween candies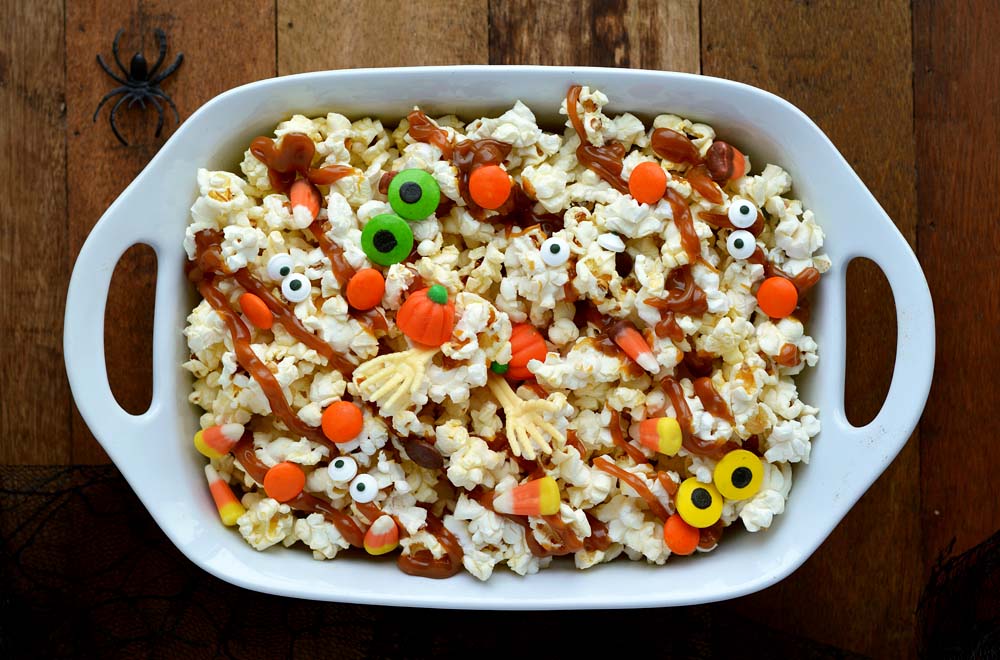 To see how this monster popcorn is made, head over to the Living Litehouse Blog