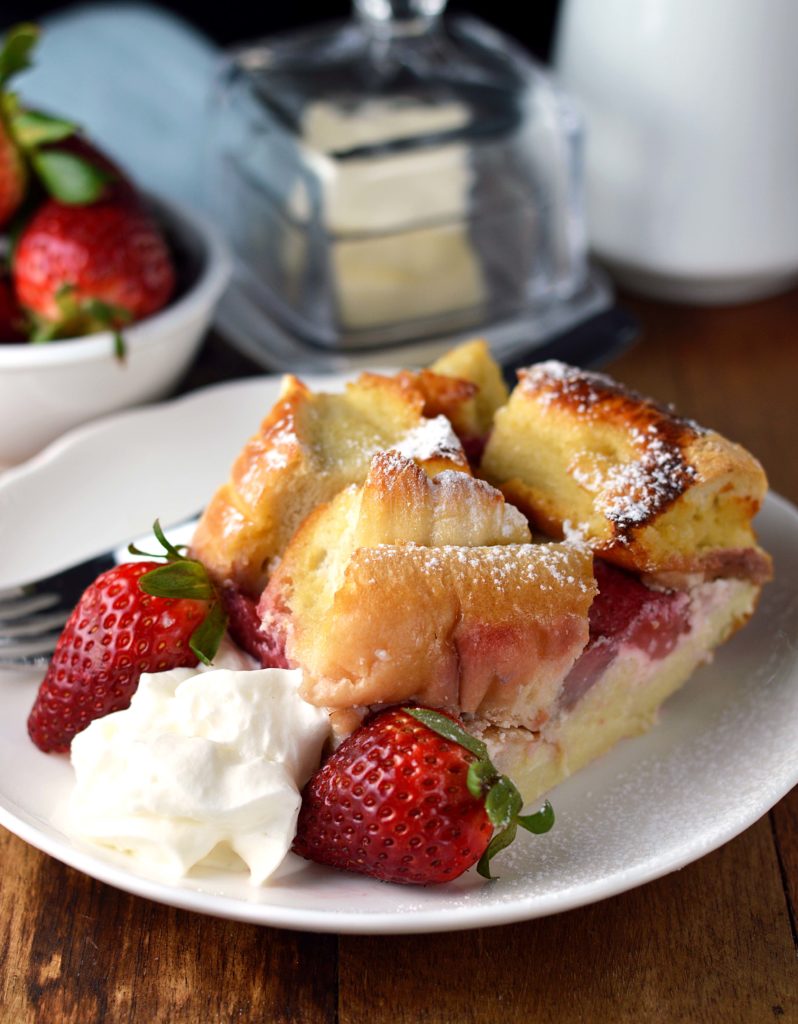 This post is sponsored by Trestelle.  I love the hashtag they use online 'A love affair with cheese'  Couldn't agree more!
Brunch is one of my favorite meals.  Going out for breakfast usually means waking up early in order to get a table at a restaurant.  Brunch, on the other hand, is usually enjoyed closer to noon (and means I get to sleep in)
I made this Tropical Strawberry and Cream French Toast Bake awhile ago for Trestelle but since it's a holiday weekend here in Canada, Happy Thanksgiving!  I wanted to share it here and possibly make it again!  It's easily prepared ahead of time so there's not much to do in the morning.  Just lounge in pj's with coffee while this guy bakes up.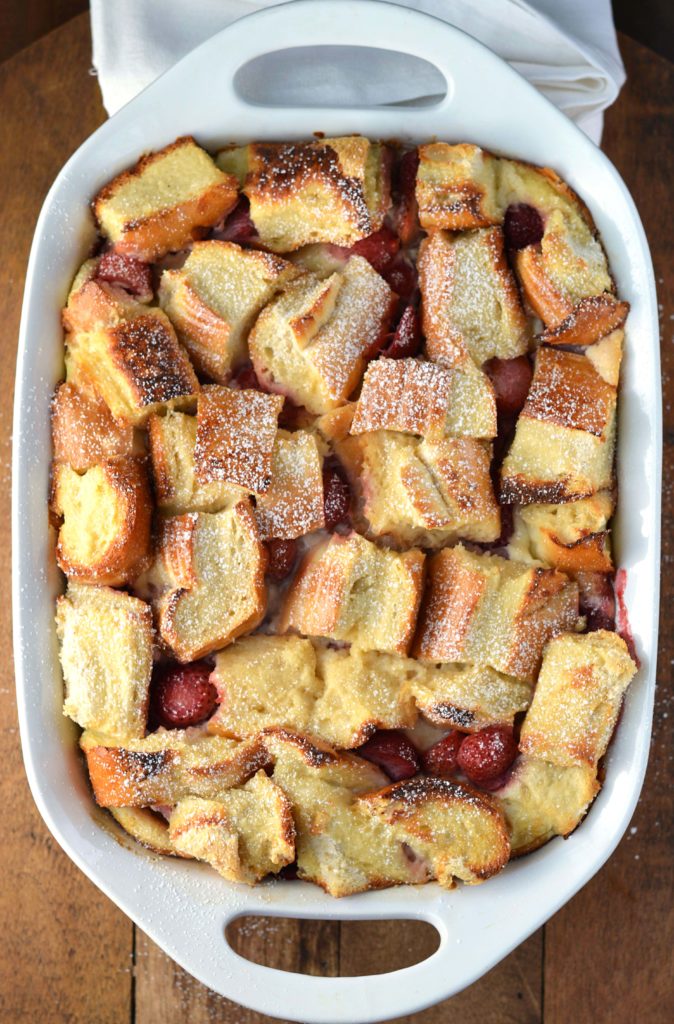 There's a delicious layer of strawberries, mascarpone cheese and cream of coconut baked inside.
Head over to the Trestelle website to see how it's made.  You'll find I'm part of their Taste Team along with other six other lovely ladies.