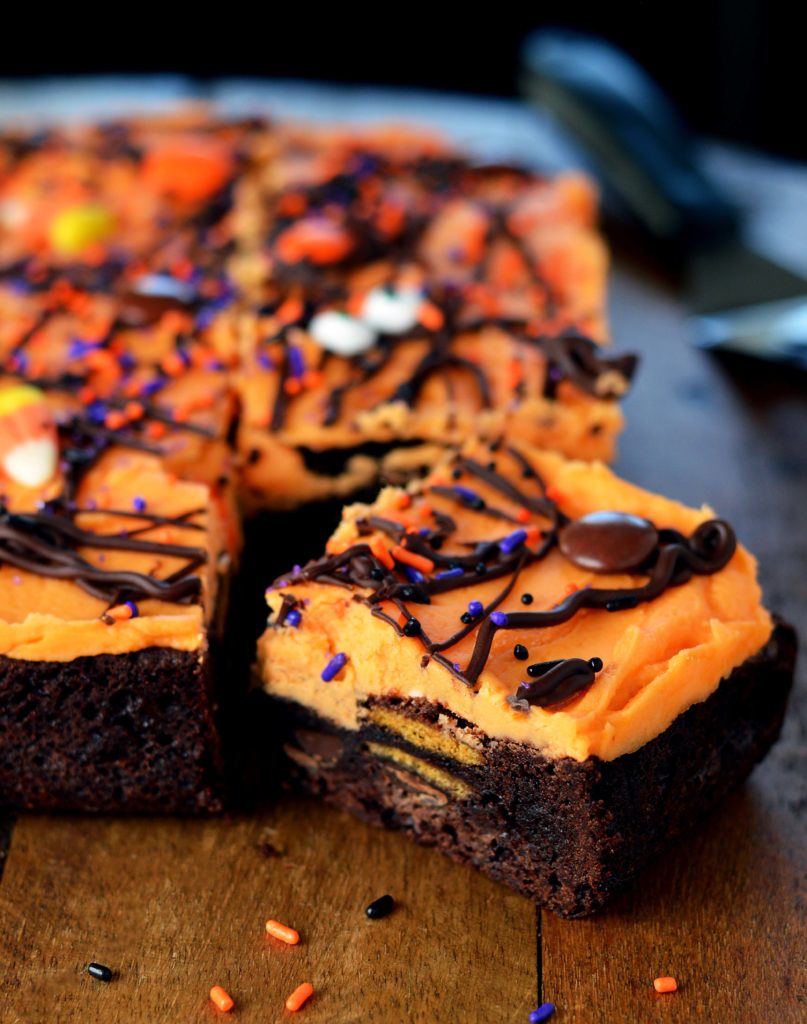 If you're looking to make ultimate halloween brownies you'll definitely want to get your hands on this recipe!  They start out with my all time favorite brownie mix, stuffed with pumpkin spice oreos – hello!  Then topped with vanilla buttercream, a splatter of chocolate, sprinkles and other fun halloween candies.
I've seen black and orange oreos online which would be perfect but couldn't find them anywhere so these pumpkin spice ones did the trick.  If you can't find either, normal oreos are also good.  I used them in my loaded brownies. Delicious!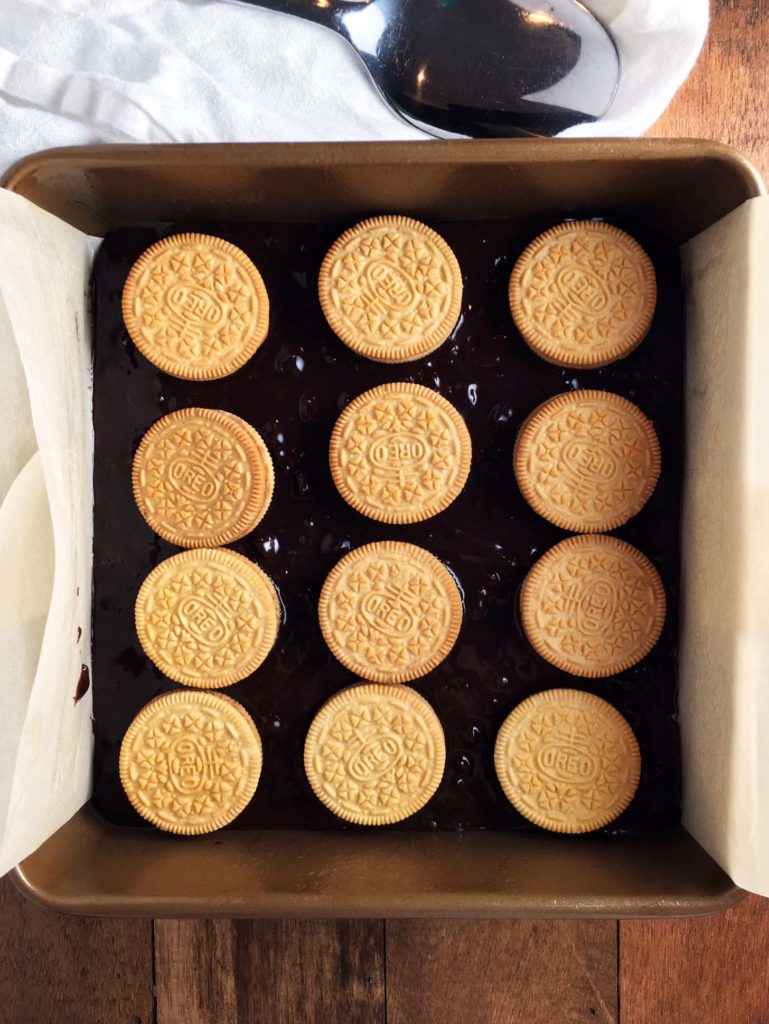 Just pour 2/3 of the brownie mix in the baking dish and place them on top.  Spoon the rest of the batter over top and if you can't get it to fully cover the cookies, just flip them over.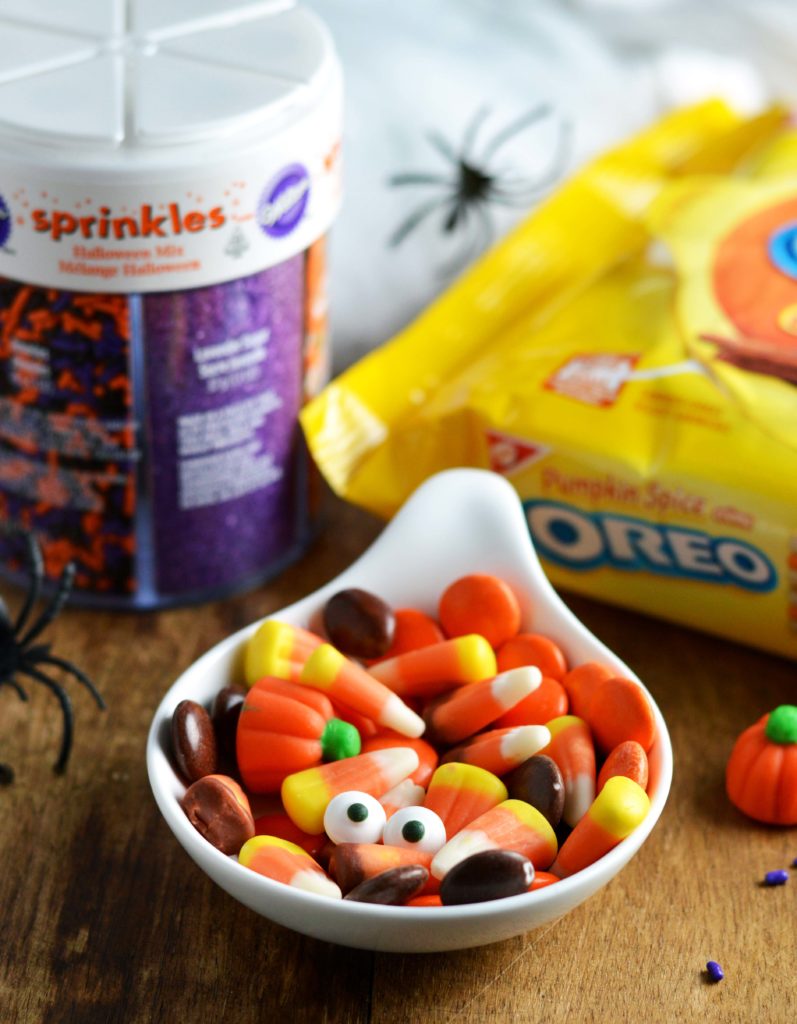 I don't particularly love a lot of candy on my brownies so I kept the amount to a minimum but you can decorate however you like.  If the kids had their way you wouldn't be able to see the orange frosting.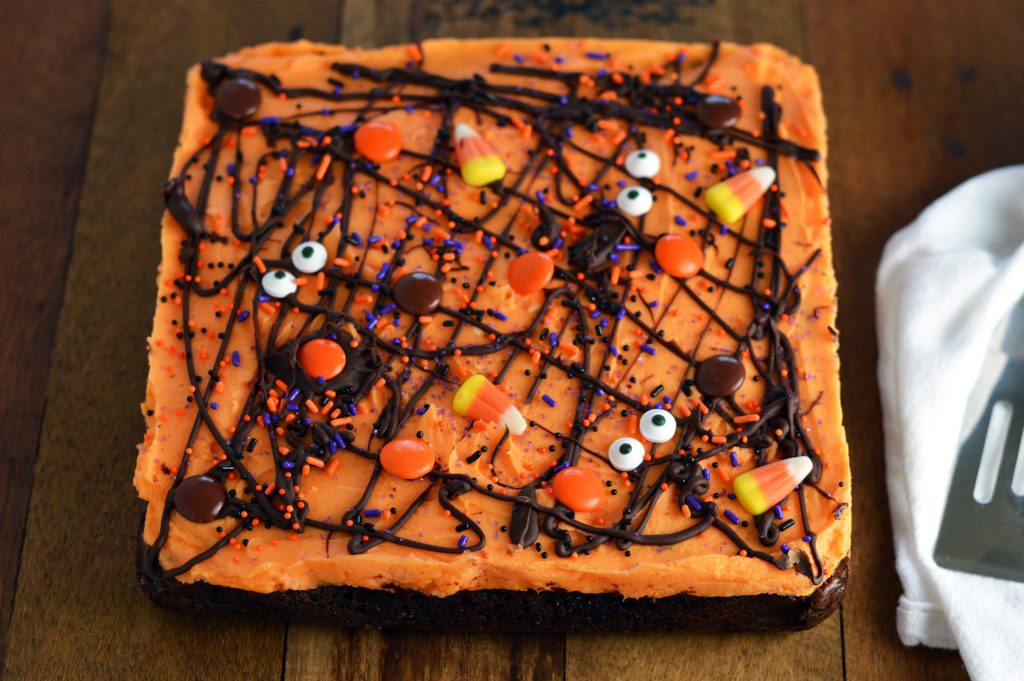 Once they were all frosted, I used some melted chocolate chips in a plastic sandwich bag to swirl over top.  There were a few times it glopped out but nothing a smartie won't hide!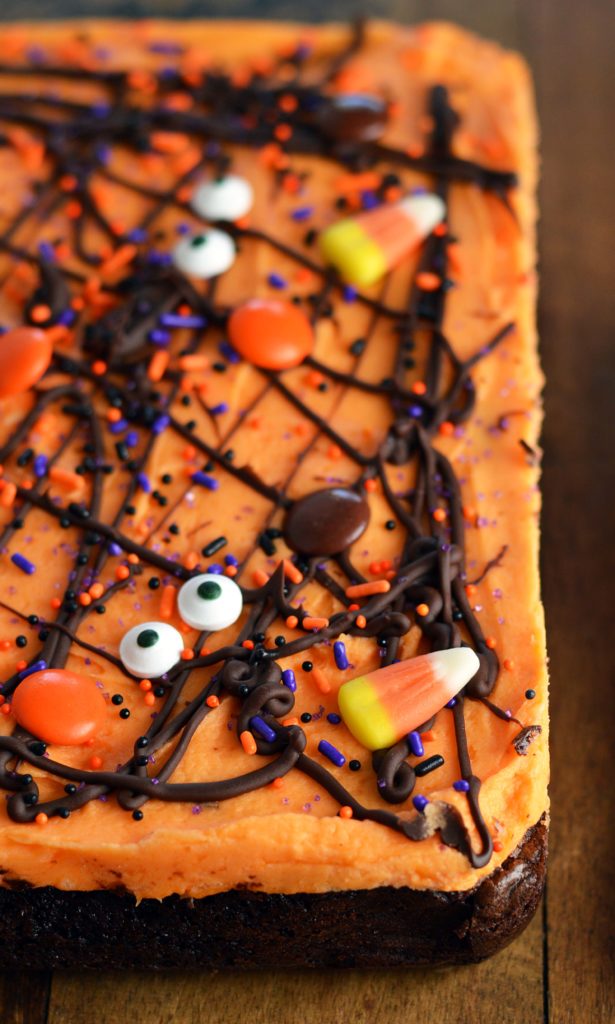 For other halloween ideas check out my
spider cupcakes
and
sinful browies