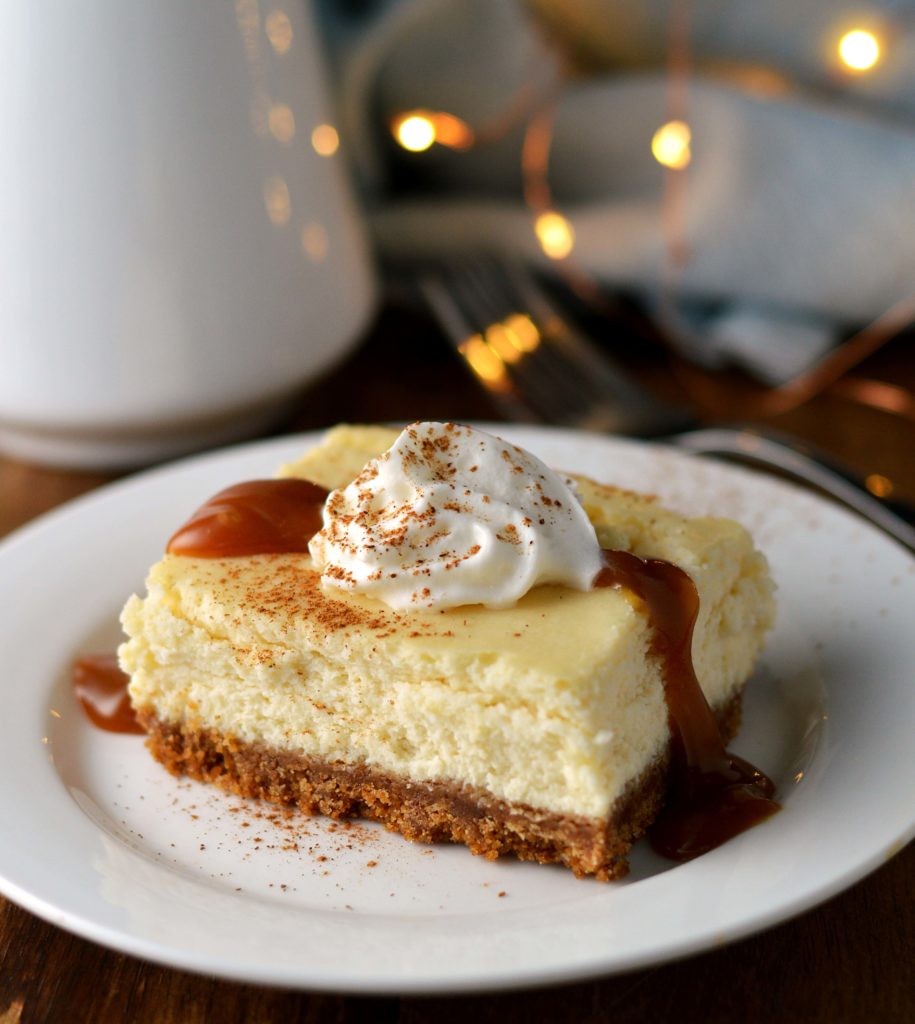 When I see eggnog in stores I instantly think about our favorite movie, Christmas Vacation!  Those moose mugs and hilarious scenes make me laugh every year!  So much that I had to buy a few of my own while on a weekend getaway.
Here they are in my display cabinet just waiting to be used!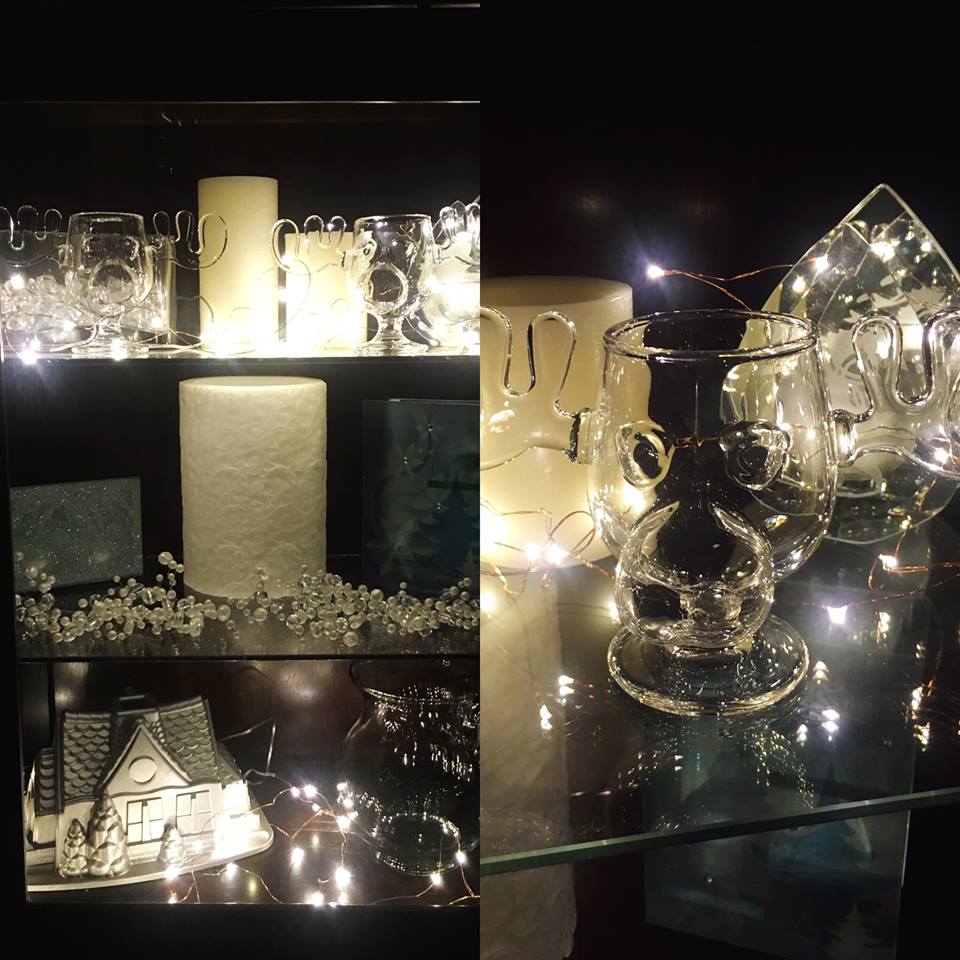 I picked up my first carton of eggnog a few days ago and made eggnog cheesecake bars for the weekend.  I'm thinking with this cold weather we'll be sticking pretty close to home.  I also came up with the easiest caramel rum sauce to serve along side.  It is the weekend after all!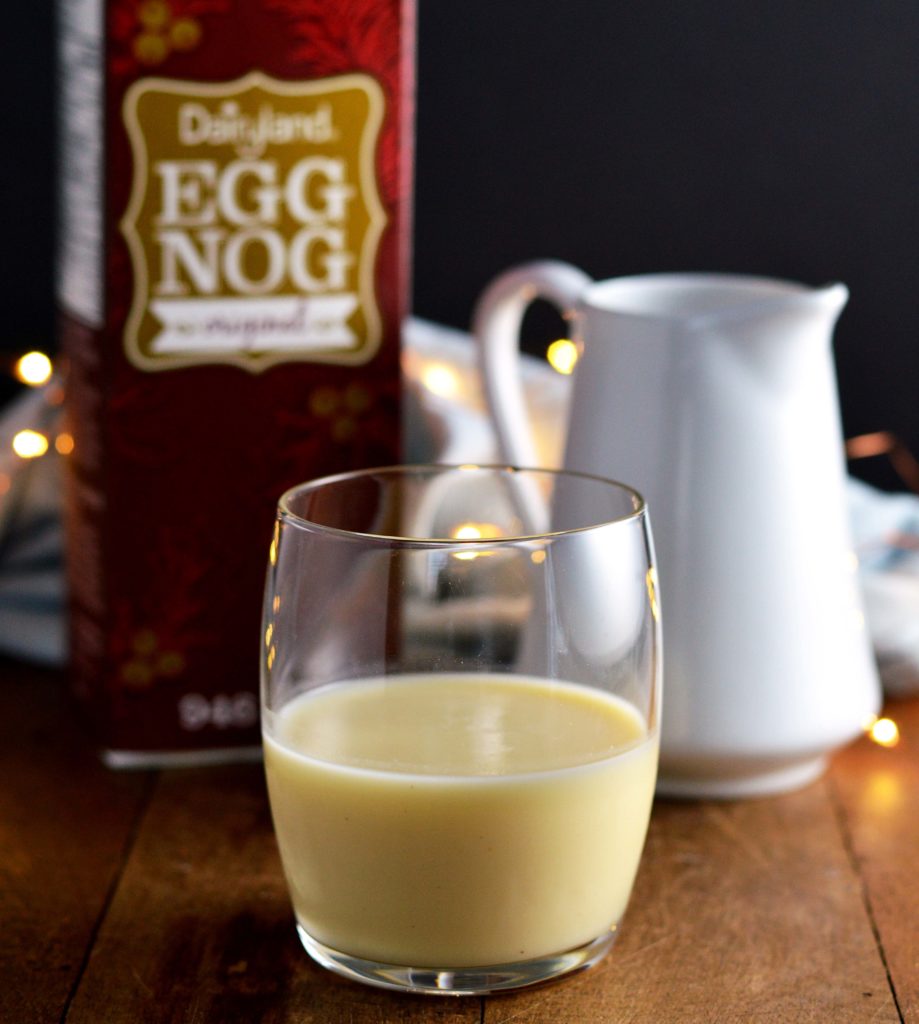 First I made my trusted cheesecake base but added a pinch of cinnamon and ginger to give it a holiday kick.  The filling is smooth and creamy with the addition of eggnog.  It's an easy recipe you can make for yourself, a holiday party or freeze for later in December when everyone is so busy!