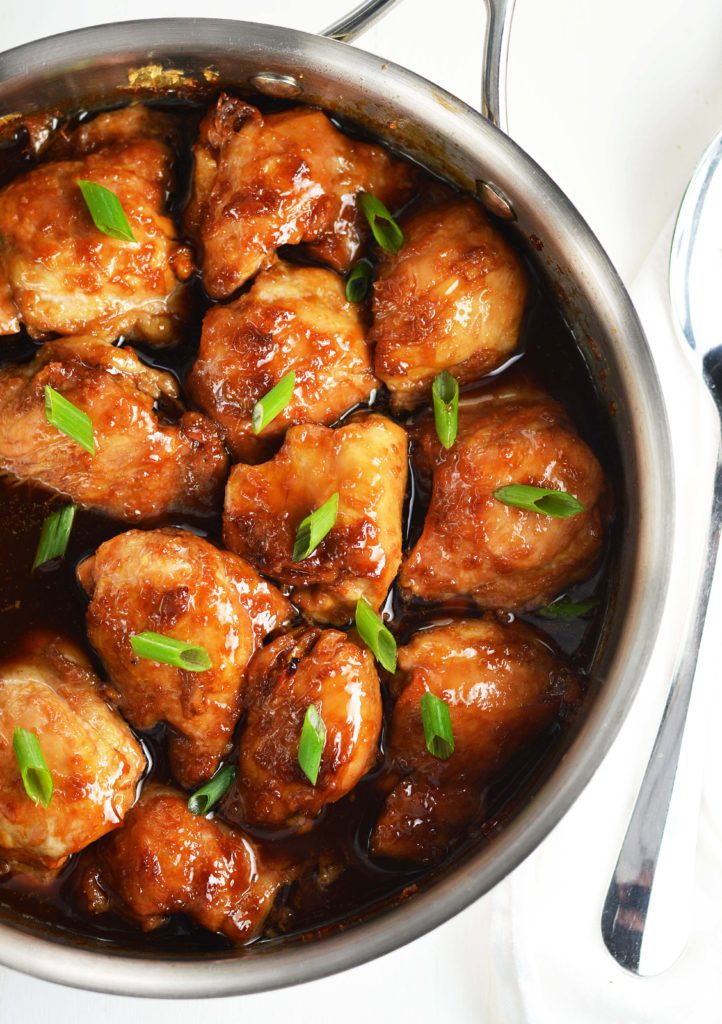 I've tossed the rest of my leftover Halloween candy, walked some major laps and I'm totally ready to leave October in the dust.  On to November, a month of rest before December is full of making butter tarts and eating cookies!
Always on a mission to make dinner easier, I made Mongolian Chicken but changed it up so it was much less time consuming.
Most recipes for Mongolian chicken or beef call for coating the meat first in flour or cornstarch then frying in small batches then tossing with sauce.  This all seems like too much work for a typical weeknight dinner so I've chosen to pan sear the chicken then finish cooking it in the oven.  While the chicken cooks in the sticky delicious sauce, I steam the broccoli, make some rice and call it done.  My kind of dinner!