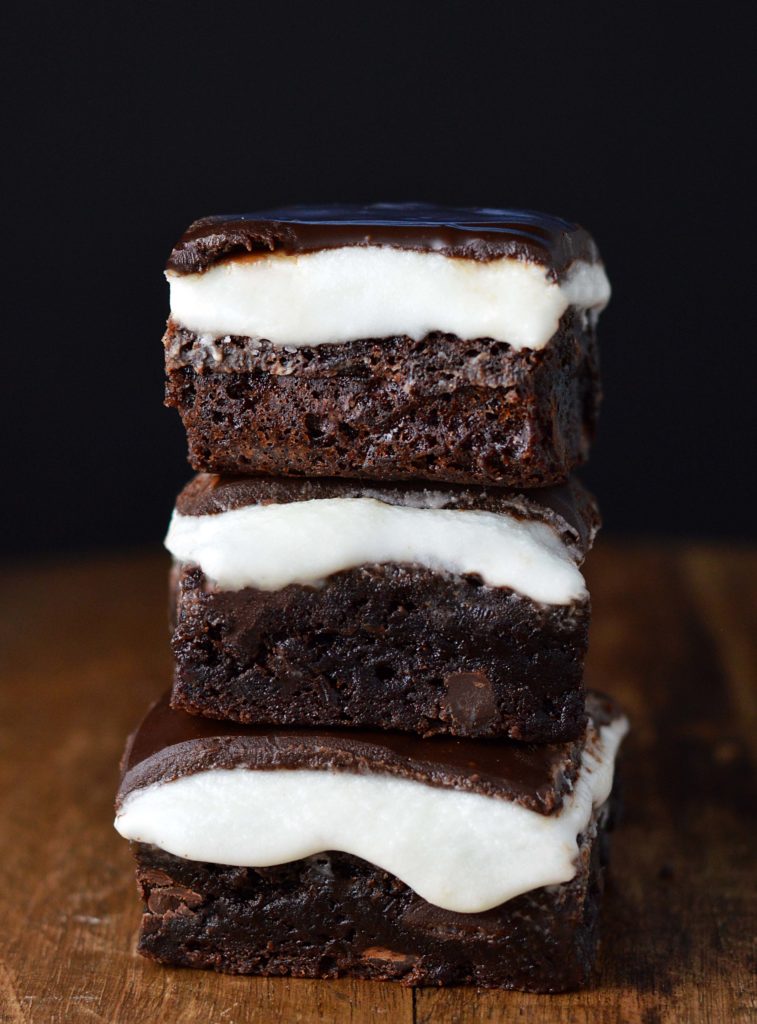 December, December, December.  How the heck did you get here and what have you done with 2016!?  I bet I'm not alone in thinking my entire year is a complete blur.  Thankfully there are photos to browse through to remind me what I've been up to.
This month I really want to scale back on the screen time and enjoy the entire sparkly Christmas month.  There's craft sales every weekend and tons of fun things I want to do with the kids.  Certainly some holiday baking too!  
Just a quick note about these peppermint patty brownies…  They are a bit smooshy looking because I was handling and stacking them a wee bit too much!  Between the delivery driver and my dogs begging to go outside only to come back in.  Seriously, would someone just give me 5 minutes!  That's the one thing I wonder when watching those perfectly timed videos on the one burner appliance.  Where are the kids harassing you for snacks?  Real life cooking with interruptions and trying to take photos after is much different.  I'm pretty sure 90% of my photos are super close to having a dog face in them!  Oh well, my dogs are cute and my Christmas gifts made it.  Phew!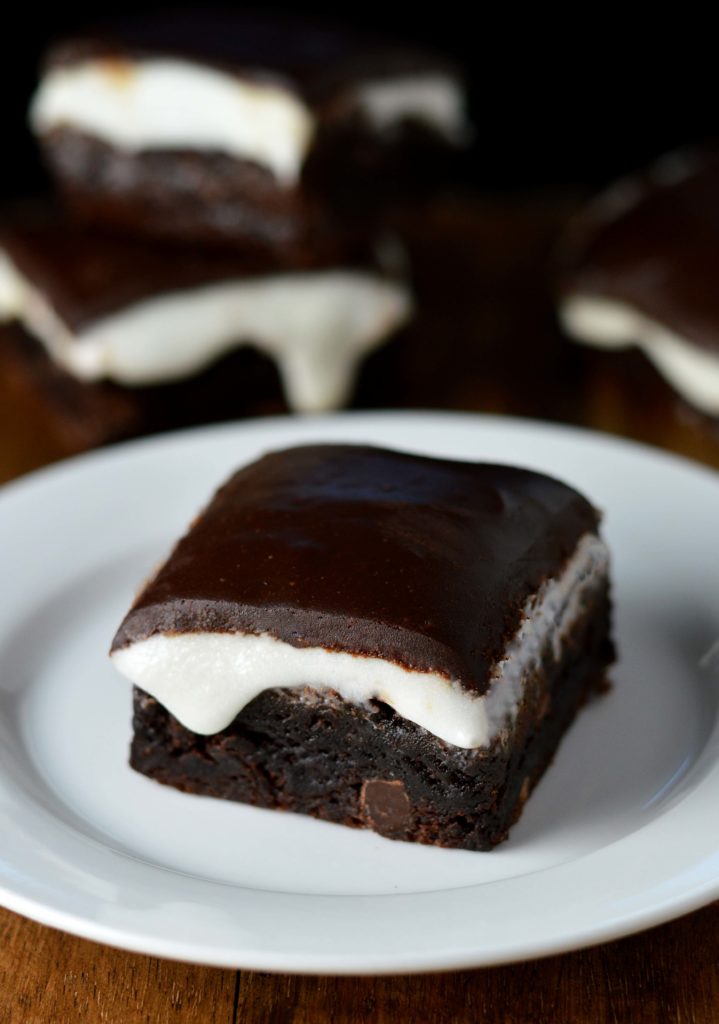 I figured since there was three layers to these brownies that I'd get a head start and use my go-to Ghirardelli mix for the base.  The middle is creamy-white minty perfection.  Other than the previously mentioned smooshy-ness – again, yours will be just fine!  And of course a nice chocolate ganache on top.
I thought about retaking the photos but I already froze half for later in the month plus I'm just feeling real lazy like!  That's "the plan" bake a bunch of stuff and freeze half to haul out later.  Butter tarts are next.  Woooeeee those are my favorite forever and ever!
These peppermint patty brownies will go perfectly while on the couch watching Elf, Christmas Vacation, Christmas with the Kranks or whatever else gets you in the holiday mood!