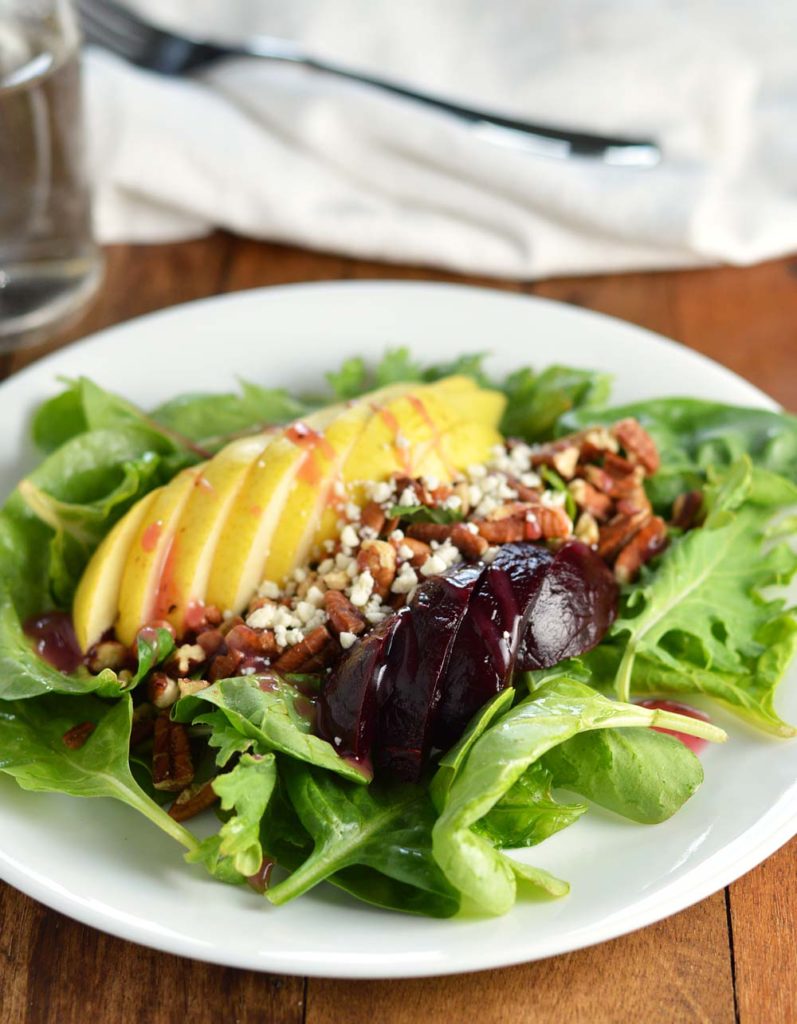 Nothing makes me smarten up like booking a beach vacation.  I was super lucky and won round trip airfare for two so we're heading to Hawaii in May!!  It's our first time heading to the island and I've been consulting the nearby restaurant feature on google maps all week.  So far I've found enough "must go" spots that I'm bound to gain any lost weight back but that's my thing.  Lose, gain, lose, gain.  Fun stuff!
Week one I lost a whopping 1.2 lbs but I feel so much better!  I'm hoping for more this weigh in but was just put on some lovely medication for a week so I'm thinking it's not going to happen.  I've kept up walking at the indoor track and trying to love my new treadclimber so that may help.  Be nice to me scale, damn!  I haven't had an ounce of any chocolate this week and have been majorly increasing my veggies and salads.
Speaking of salads…
This Roasted Beet and Pear Salad combines a bunch of different textures and is so pretty!
Roasted Beets
Pears
Blue Cheese
Pecans
Salad Greens
Raspberry Lime Vinaigrette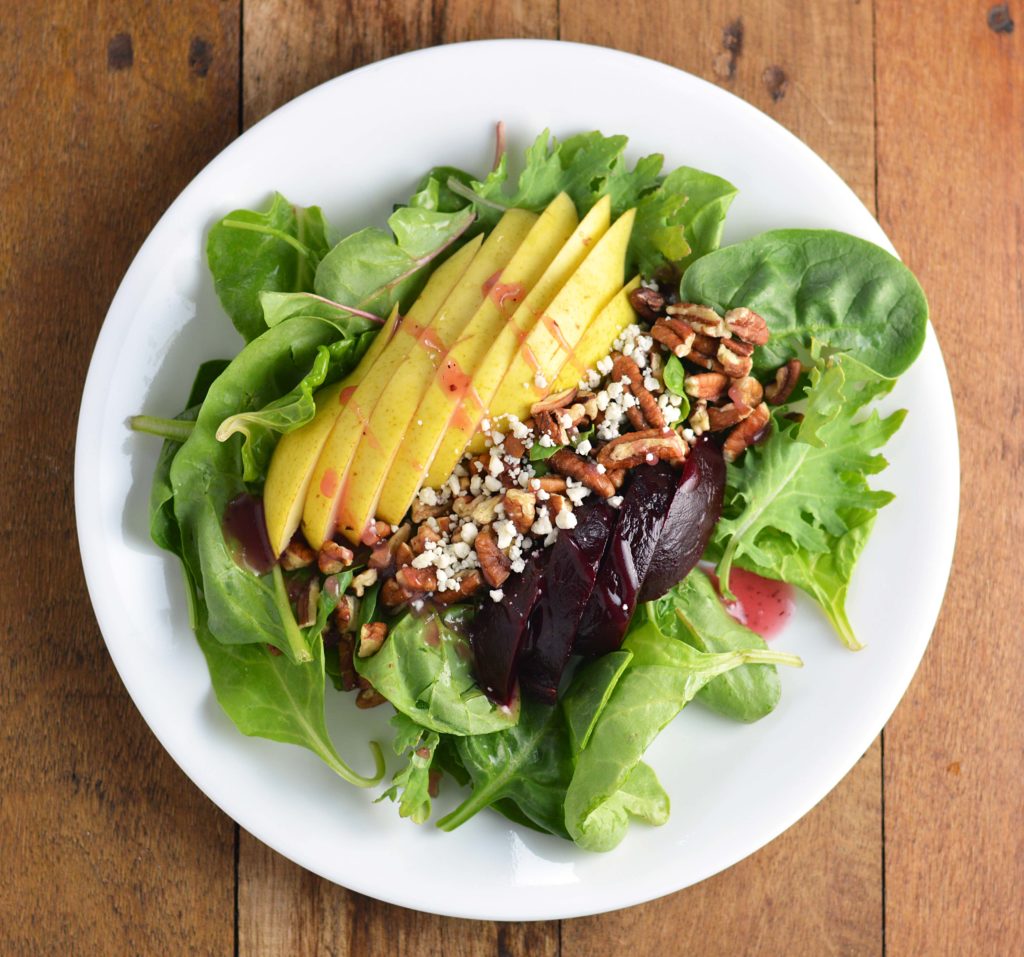 I made this salad for the Living Litehouse Blog.  You can find the entire recipe and how to easily roast the beets there!
Today's post is sponsored by Litehouse Foods.  I have received compensation however opinions and photos are my own.