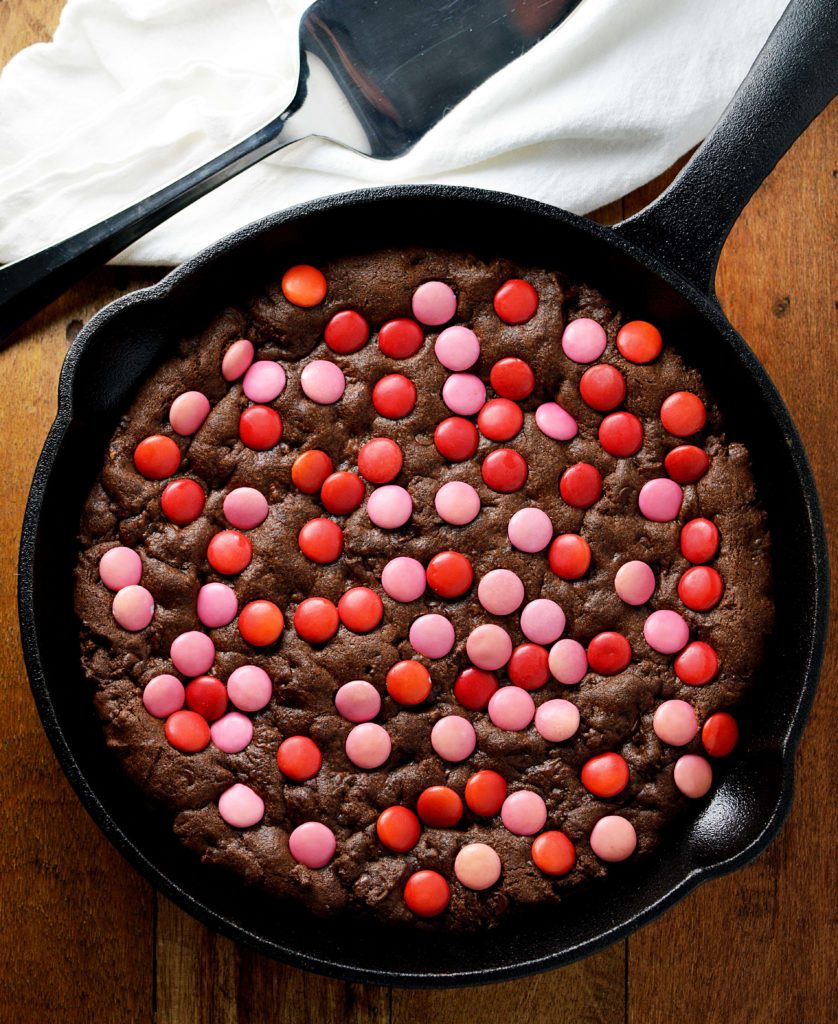 White chocolate truffle stuffed Valentine's day skillet cookie.  Wooo that is quite the mouthful!
I didn't want to post this recipe too early.  I started noticing Valentine's day decorations in stores at the end of December.  I thought it was so ridiculous and didn't want to join the earliness of it all!
For this skillet cookie, I took a trip to the store and found a few things to make it pink and festive.  You should have no problem finding all sorts of chocolate right now.  There are two whole isles dedicated at our drug store alone right next to the Easter chocolate??!  Give us a breather between holidays retail folks!  If I'm sounding sort of Scroogish I'll be first to admit it, Valentine's day is not my favorite.  My ideal Feb 14th is being on a beach somewhere with my family to avoid the whole ordeal.  We've done that a few times in the past but can't seem to lock it down this year.
I found some white chocolate truffles and chopped them up to make up the filling.  I don't have the package now to confirm but I'm 99% sure they were Easter egg shaped.  Whatever works!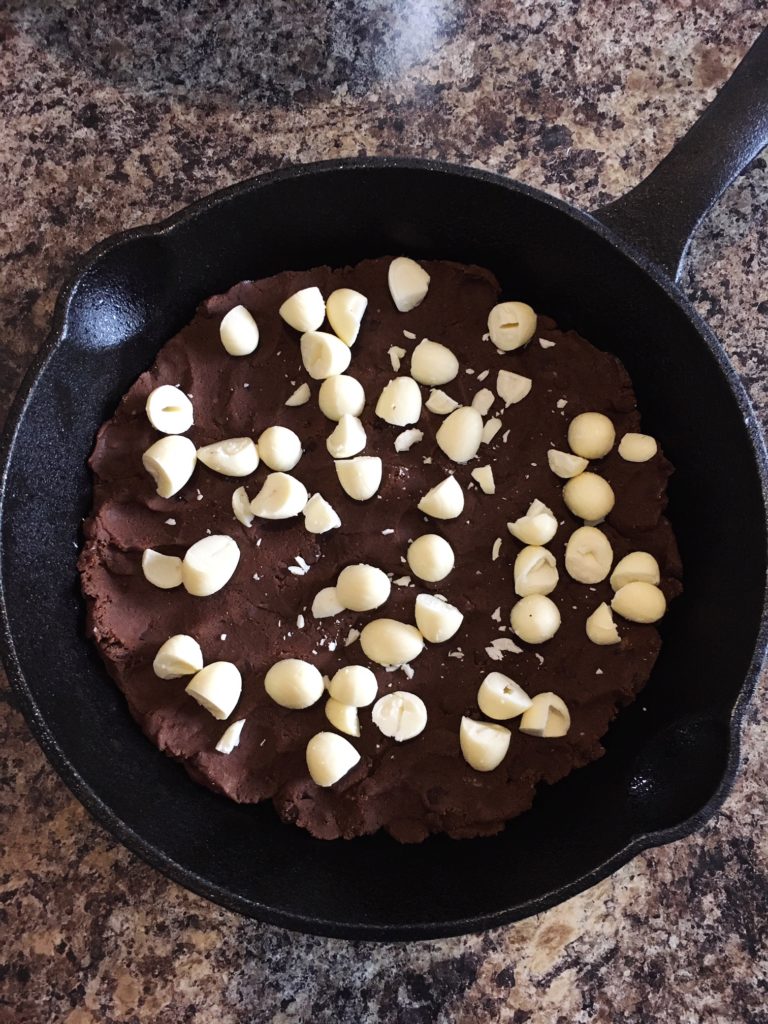 For the topping I bought a big heart shaped Smartie box.  Little did I know it would contain multiple tiny Smartie boxes.  So after I opened over 12 of them with about 8 smarties in each and exclaimed "What is the point of these things" followed by shooting one back like a vodka shot, I had enough to cover the top of the cookie!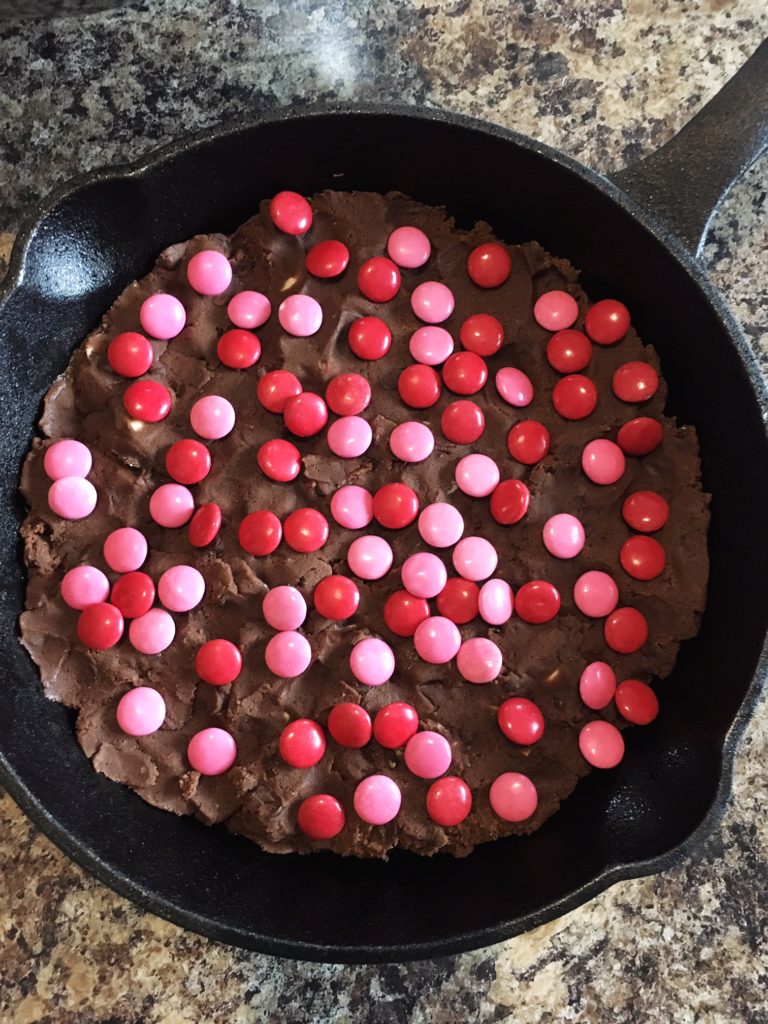 Now I must return to the drugstore to buy valentine cards for the kids to exchange at school.  Perhaps I will pick up a heart shaped peanut butter cup to eat as I roll my eyes.