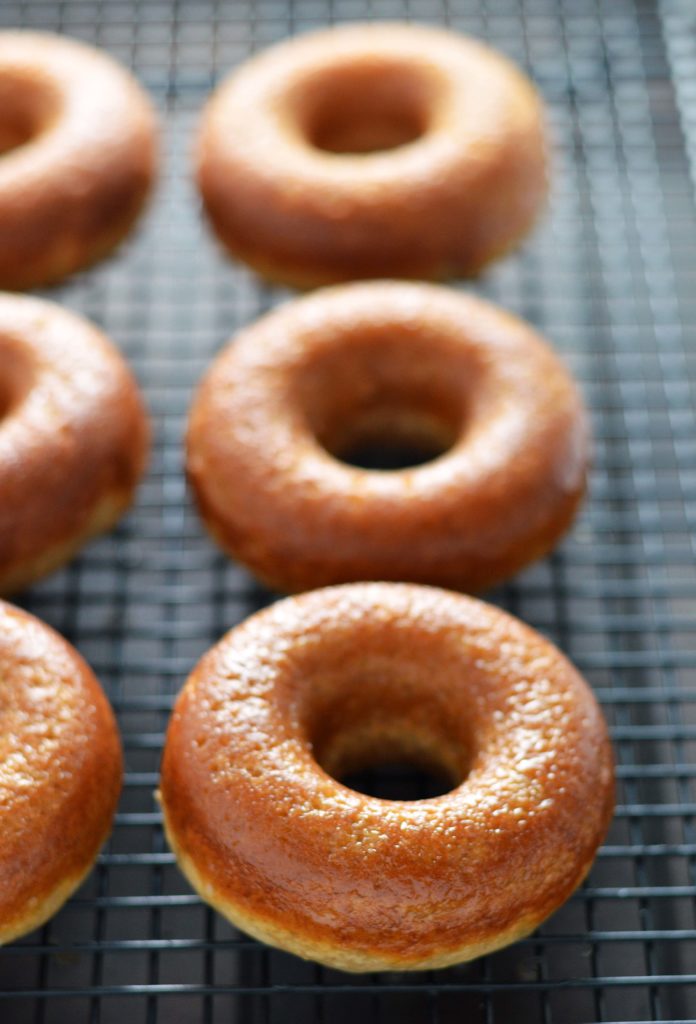 Awhile back, my mom and I had a long weekend getaway to celebrate her birthday.  There was shopping, ridiculously early bedtimes, sight seeing and of course a lot of food.
We noticed the donuts were getting quite the makeover.  From Earl Grey to Honey with Parmesan.  We just didn't know which one to choose!  While fun on vacation, my crew at home prefers a more classic donut.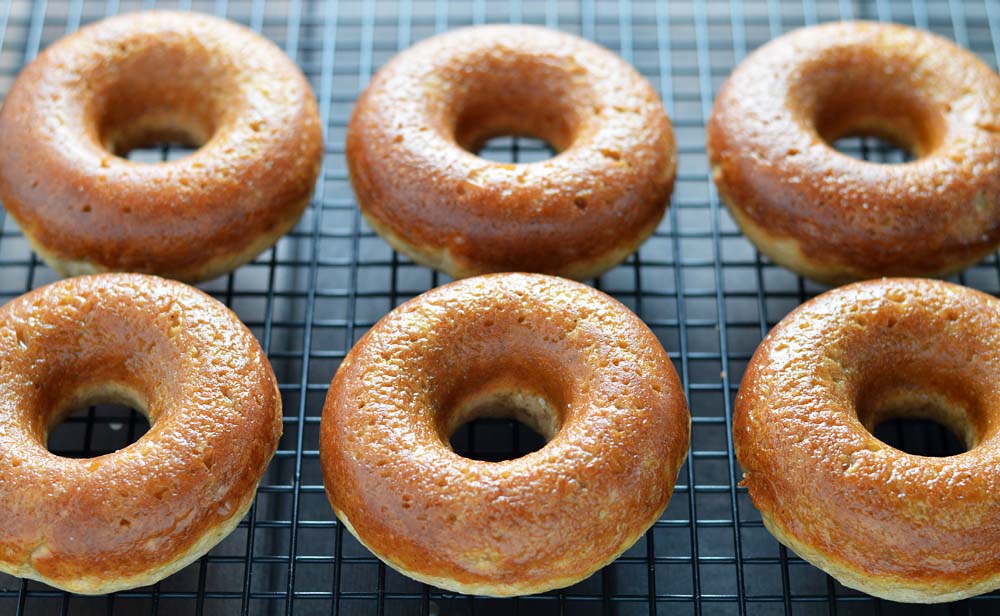 I chose to bake my donuts in the oven using my trusted donut pans.
I have a normal sized pan and one that makes mini donuts.  Both take less than ten minutes in the oven and use only a small amount of oil in the batter.  Apple cider donuts are loaded with fall flavors and the texture is absolutely perfect.  Light and fluffy, these donuts will stay tender for a few days stored in an airtight container.  PLUS the kids gave them two thumbs up and have been harassing me to make them again.  I say if you can please the kids it's a win.  They can be awfully harsh and critical for dipping everything in ketchup!
The apple cider I used is from Litehouse.  I'm a blogger over on the Living Litehouse blog and have been enjoying cooking and creating with their products for almost two years now.  Lucky me, pinch pinch 🙂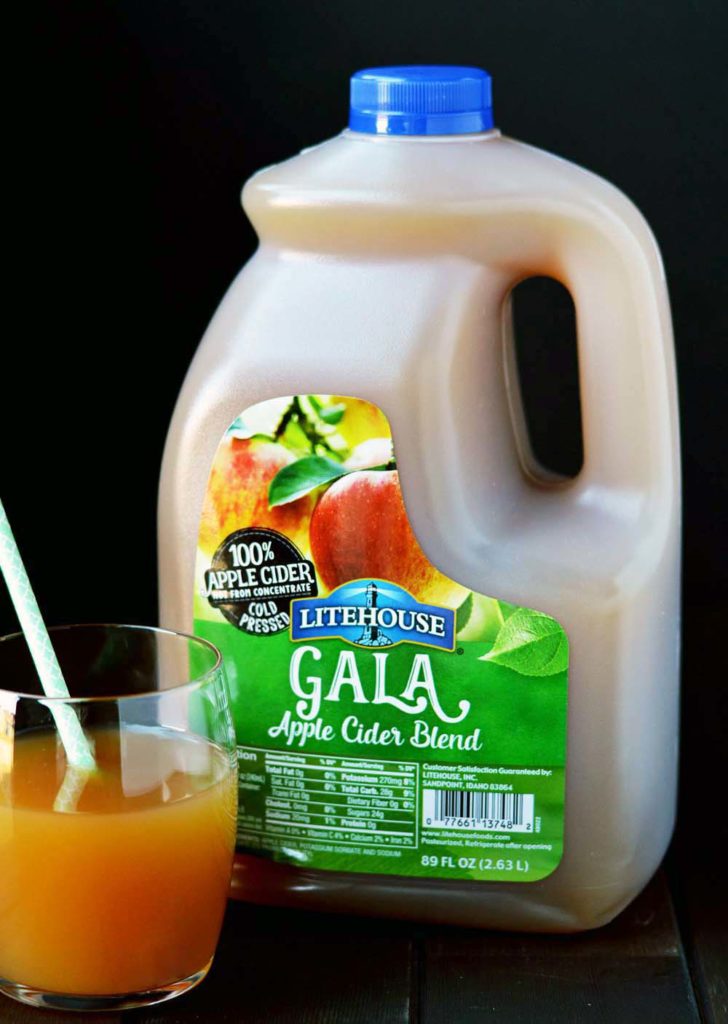 Today's post is sponsored by Litehouse Foods.  I have received compensation however opinions and photos are my own.

This post contains affiliate links